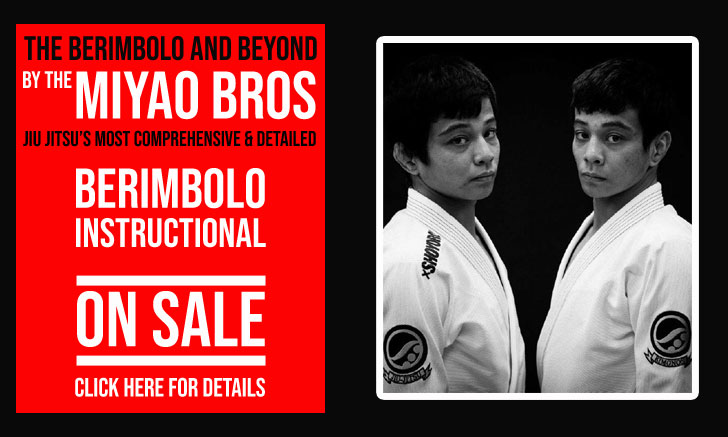 Hiago Gama is a Brazilian jiu jitsu black belt under Alexandre (Gigi) Paiva, and member of the Alliance academy for whom Hiago conquered numerous titles, while competing in the rooster-weight (57,50 kg / 127.0 lbs) category of the sport. Regarded as one of the top prospects in jiu jitsu since his IBJJF Grand Slam victory as a blue belt (2013), when he won the World, Pan American, Brasileiro and European Open titles, Hiago Gama continued to cement that claim with world titles on every coloured belt, being mentioned by BJJ Heroes as one of the 'Most Likely to Succeed' roosters in BJJ (2017).
Hiago Gama Jiu Jitsu
Full Name: Hiago Gama Sousa
Nickname: N/A
Lineage: M. Maeda > C. Gracie > H. Gracie > Rolls Gracie > Romero Cavalcanti > Alexandre Paiva > Hiago Gama
Main Achievements:
IBJJF European Open Champion (2018)
IBJJF Pans Championship 2nd Place (2019)
IBJJF Rio International Open 2nd Place (2018)
IBJJF World Championship 3rd Place (2018)
Main Achievements (Colored Belts):
IBJJF World Champion (2017 brown, 2015 purple, 2013 blue)
IBJJF Pans Champion (2017/2016 brown, 2013 blue)
IBJJF European Open Champion (2016 brown, 2013 blue)
IBJJF Rio BJJ Pro Champion (2014** purple)
CBJJ Brazilian Nationals Champion (2013 blue)
CBJJ Brazilian Nationals No-Gi Champion (2013 blue)
IBJJF World Championship Runner-up (2016 brown, 2014 purple)
CBJJ Brazilian Nationals No-Gi Championship Runner-up (2014 purple)
IBJJF Rio International Championship 3rd Place (2012** blue)
Favorite Position/Technique: Open Guard
Weight Division: Peso Galo (57,50 kg / 127.0 lbs)
Team/Association: Alliance
Hiago Gama Biography
Hiago Gama was born on May 13, 1992 in Vitória da Conquista, a city inside the Brazilian state of Bahia, where Gama grew up. Hiago's first steps into the world of martial arts and combat sports were taken through judo, a sport he initiated at the age of 5 and where Gama remained up to purple belt.
In 2008 Hiago was invited by a friend (Daniel Ferraz) to visit his jiu jitsu academy. Gama thoroughly enjoyed the class and decided to sign a membership, this way giving a start to his BJJ career. Even though his family had strong ties to judo, particularly through his aunts Cátia and Cácia Gama (both former Brazilian national medallists in the sport), Hiago slowly grew disconnected with judo and started focussing more of his efforts towards jiu jitsu.
Hiago Gama's first jiu jitsu instructor was Gleison Oliveira, with whom he trained up to blue belt. In 2012 Alexandre Paiva, leader of the Alliance Leblon academy, started a project with the intent of finding some of the most talented athletes in the coloured belts competitive scene and foster their careers, helping these athletes reach their full potential. Gama was one of the very first to sign on to this program, moving to Rio de Janeiro for that purpose that same year.
During his first year at Alliance Leblon, Hiago Gama conquered the IBJJF Grand Slam by winning Brazilian National, European Open, Pans and World titles, proving the success of Paiva's program.
Going through the purple and brown belt stages, Hiago showed continuous growth and the highest standard of jiu jitsu by winning world titles and ultimately being promoted to black belt on June, 2017 – while still on the podium of the IBJJF World Championship, a tournament he had just won.
Hiago Gama Grappling Record
14 WINS
BY POINTS


BY ADVANTAGES




BY SUBMISSION




BY DECISION




BY PENALTIES




BY DQ



4 SUBMISSIONS WINS
#d1212a
Crucifix choke
25
1
7 LOSSES
BY POINTS


BY ADVANTAGES




BY SUBMISSION




BY DECISION




BY PENALTIES




BY DQ



1 SUBMISSION LOSSES
#214eb8
Choke from back
100
1
Hiago Gama Fight History
ID
Opponent
W/L
Method
Competition
Weight
Stage
Year
14247

Pedro Dias

Pedro Dias
L
DQ
Grand Slam RJ
62KG
4F
2017
14252

Tiago Barros

Tiago Barros
L
Pts: 5x0
Grand Slam RJ
62KG
RPC
2017
15707

Magno Mota

L
Points
Rio Open
64KG
F
2018
16344

Rodnei Barbosa

Rodnei Barbosa
L
Choke from back
World Champ.
57KG
SF
2018
19369

Cleber Sousa

Cleber Sousa
L
Referee Decision
Pan American
57KG
F
2019
19743

Fernando Soares

L
N/A
Boston Sp. Open
57KG
F
2019
21323

Thiago Abud

Thiago Abud
L
DQ
No Gi Pan Am.
67KG
R1
2019
14244

Wilian Chavez

W
Pts: 7x2
Grand Slam RJ
62KG
R1
2017
14251

Fellipe Melo

W
RNC
Grand Slam RJ
62KG
RPC
2017
14809

Koji Shibamoto

Koji Shibamoto
W
Pts: 4x4, Adv
European Open
57KG
SF
2018
14811

Cleito Soares

Cleito Soares
W
Kneebar
European Open
57KG
F
2018
15706

Eduardo Campos

W
Points
Rio Open
64KG
SF
2018
16338

Eduardo Barboza

Eduardo Barboza
W
Short choke
World Champ.
57KG
R1
2018
16342

Koji Shibamoto

Koji Shibamoto
W
Pts: 4x2
World Champ.
57KG
4F
2018
19182

Angel Rodriguez

W
Crucifix choke
NAGA B. NoGi
68KG
F
2019
19183

Jack Stapleton

W
N/A
NAGA Boston
68KG
F
2019
19366

Livio Ribeiro

Livio Ribeiro
W
Pts: 2x2, Adv
Pan American
57KG
4F
2019
19368

Koji Shibamoto

Koji Shibamoto
W
Pts: 2x2, Adv
Pan American
57KG
SF
2019
19581

Bruno Dias

W
Referee Decision
F2W 107
64KG
SPF
2019
20964

Rodrigo Ranieri

Rodrigo Ranieri
W
Adv
Boston SMO
64KG
SF
2019
20966

Thiago Brito

W
Adv
Boston SMO
64KG
F
2019
Hiago Gama vs Eros Baluyot

Hiago Gama Curu-curu Guard Sweep