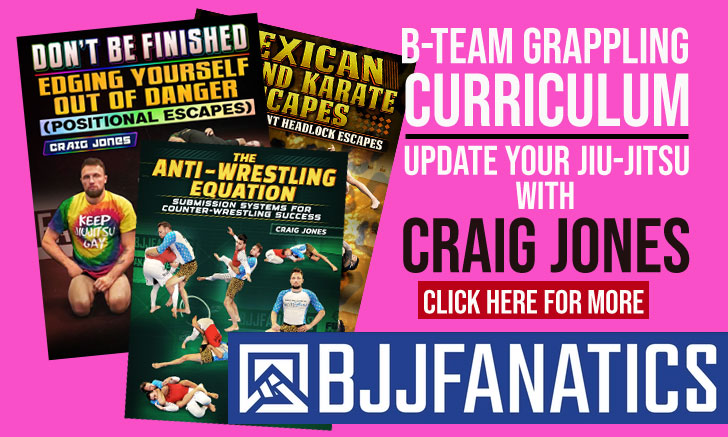 Leonardo Castello Branco is a legendary Brazilian jiu-jitsu black belt under Master Fernando Pinduka, being one of the most important figures in the sport during the 1990's decade, with matches that are regarded today as some of the most important battles in BJJ's history. Castello Branco was also an important figure in Alliance's team as a coach, and in the break-up that preceded the birth of the Brasa Clube de Jiu-Jitsu, a team he presided for many years.
Leo Castello Branco Jiu-Jitsu
Full Name: n/a
Nickname: Often called Leo Castello Branco, Leo being short for Leonardo in Portuguese.
Lineage: Mitsuyo Maeda > Carlos Gracie > Carlson Gracie > Fernando Guimaraes "Pinduka" > Leonardo Castello Branco
Main Achievements:
1st Place IBJJF World Championship (1999*)
2nd Place IBJJF World Championship (1996)
* closed brackets with teammate
Weight Division: Pesadíssimo (over 100kg-221lbs)
Team/Association: Brasa Clube de Jiu-Jitsu
Leonardo Castello Branco Biography
Leonardo Castello Branco was born in 1967 in Brazil. He was graduated as a black belt by a true jiu-jitsu legend, Fernando Guimaraes "Pinduka", though he became a famous fighter competing for Romero Cavalcanti's Alliance. He competed against some of the best fighters in the world such as Murilo Bustamante (in one of the most celebrated fights of the 1990s) and he handed Ricardo Liborio his first competitive loss in 1993 (at the brown belt division). His fight with Liborio was also very talked-about amongst the BJJ media circuit, mainly because of Carlson Gracie's (Liborio's coach) words before the fight: "He (Leonardo) will tap in less than a minute".
Leonardo also tried his luck at MMA (Mixed Martial Arts) in the late 1990s. His debut was in 1997, straight away with an MMA Legend, Igor Vovchanchyn. The fight lasted a grueling 35 minutes with no breaks and was declared a draw.
Castello Branco was the first fighter to abandon ship when trouble hit the Alliance team at the turn of the century. He was not happy with the team's direction at the time and decided to leave on his own. shortly after several other fighters followed him, figures such as: Demian Maia, Leo Vieira, Ricardo Vieira, Ratinho and many others. He would become one of the leading figures in the creation of the Brasa Team.
Castello Branco's Academy
Academia Castello Branco .
Address: Rua Farani 42, sobreloja 101, Botafogo, Rio de Janeiro, RJ, Brasil.
Email : [email protected]
Instagram: @castellobrancobjj