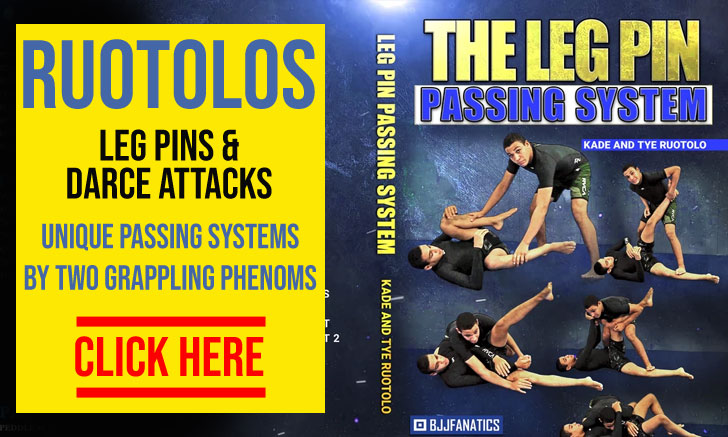 Jacob Mackenzie (also known as Jake Mackenzie)  is a Canadian born Brazilian jiu jitsu black belt under Roberto "Cyborg" Abreu of Fight Sports, known for his deep half guard prowess and for competing extensively in Brazil, being regarded as one of the top North American grapplers of his generation. Jake has also trained and represented GFTeam in many events.
Jake Mackenzie Jiu Jitsu
Full Name: Jacob Williams Mackenzie
Nickname: n/a
Lineage: Mitsuyo Maeda > Carlos Gracie > Carlson Gracie > Francisco Albuquerque > Roberto Abreu > Jake Mackenzie
Main Titles/Record:
4x Brazilian National Teams Champion (Black Belt)
2x Brazilian National No-Gi Champion (Black Belt)
2x São Paulo International Open Champion (Black Belt)
World Masters Champion (Black Belt)
São Paulo International No Gi Open Champion (Black Belt)
Floripa International Open Champion (Black Belt)
Brasilia International Open Champion (Black Belt)
Chicago International Open Champion (Black Belt)
2nd place South American Championship (Black Belt)
European Champion (Brown Belt)
2nd place Pan American Championship (Brown Belt)
American National Champion (Brown Belt)
Miami Open Absolute Champion (Brown Belt)
Pan American Champion (Purple Belt)
World Cup Champion (2010 CBJJO)
South American Champion (2010 CBJJE)
Other important Achievements:
World Championships Silver Medallist (2012 CBJJE)
Rio Sport Show Black Belt GP 2nd place (2011)
Brazilian National Bronze Medallist (2008 open weight – CBJJE);
Rio State Silver Medallist (2008 open weight – FJJRIO);
Arena Buzios Champion (2008 middleweight and absolute under 80 kgs);
Rio International Open Silver Medallist (2008 & 2009 CBJJ);
Copa Novo Leblon Champion (2010 lightweight and Absolute under 76 kgs);
São Paulo Internacional Bronze Medallist (2010)
Weight Division: Peso Leve (76kg-167lbs)
Favourite Position/Technique: Deep Half Guard/Taking the back from Half Guard
Team/Association: GFTeam/Fight Sports
Jake Mackenzie Biography
Jacob Mackenzie grew up in Truro, Nova Scotia – Canada. It was also in Truro that Jake started training Jiu Jitsu, when he was 14 years old, by his father's advice who wanted Jake to learn some self defence. Chuck Sproule had just opened a BJJ gym at the time which wasn't too far from where Jake lived, and that became Mackenzie's training ground. His first coach was none other then the 3x World Champion Márcio Feitosa, who stayed in the gym for approximately 5 months. After Feitosa left Márcio Canário came and trained Mackenzie for the following two years.
In competing all over the World, Jake found himself travelling to Brazil regularly. He caught up with the language fast, and that helped his travels even further. It was also in Brazil that Jake discovered his love for the half guard. At the time he felt that the half guard was his "Achilles heel", so he took advantage of the good exchange rate between the "Dollar" and the "Real" (Brazilian Currency) to book himself several one on one classes with a few half guard experts for a 4 month period while staying in Brazil.
In 2007 Jake Mackenzie joined Roberto Abreu's team. Jake and Cyborg had met on many occasions becoming friends, and as Roberto decided to open a gym in Florida he invited Jake to come and train with him. Jake jumped on board immediately and started training almost exclusively with the man from Mato Grosso. Jake was a purple belt then, and in June 12th 2010 he became a Roberto Cyborg Abreu black belt.
Jake Mackenzie vs Yuri Bezerra

Jake Mackenzie vs Igor Estrela

Jake Mackenzie vs Alan Carlos