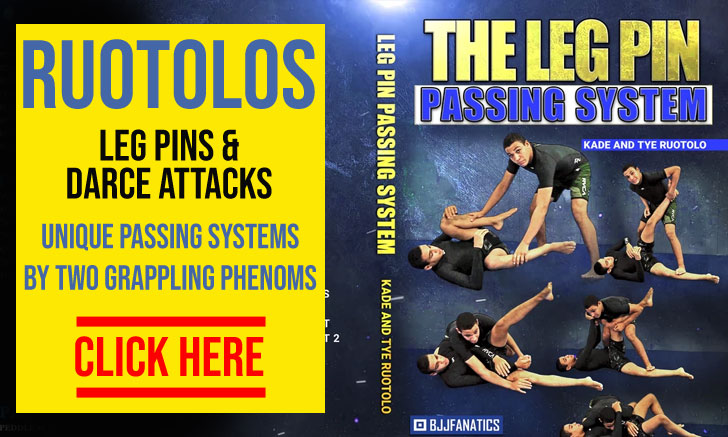 This year the World Professional Jiu Jitsu Championship seems stronger and more organized than ever. Their trials in the US earlier this month were a great success, and the Sao Paulo version of the event went down the same route.
This competition served as a test for some of the newly graded black belts, such as Erberth Santos, Monique Elias, Cesar Felipe, Fabio Caloi, and the new kids did not disappoint.
While Felipe Cesar's submission orientated game cost him the semi final against the always tough Cavaca student Rafael Nicholas, Erberth put on a show and mauled through his opposition with colorful submissions against some real veterans of the game such as Fabiano Boi and Fred Almeida.
Paulo Miyao also had a great run towards the final, submitting his opponents with flashy submissions. In the final he met his teammate Jose Tiago, and decided to give the fight away. Due to the fact that athletes are not allowed to "close out" in the finals of the Pro events, the two competitors had to face each other in what looked like a very light roll where Miyao conceded his arm for the tap.
The same happened in the below 75kg weight division, where Mario Reis and Fabio Caloi, both Alliance team mates, had to face each other. Again, a light roll took place where Mario Reis took the win on points.
Full Results of the Sao Paulo World Pro Championship Trials
Under 65kg
Jose Tiago defeated Paulo Miyao by armbar
Under 75kg
Mario Reis defeated Fabio Caloi by points
Note: Alliance took the division by storm placing 4 athletes on the podium (Michael Langhi, Juan Caio Kamezawa and the aforementioned Reis and Caloi)
Under 85kg
Claudio Calasans defeated Rafael Nicholas by advantages
Note: Claudio Calasans won all fights by advantages.
Under 95kg
Erberth Santos defeated Augusto Ferrari by advantages
Over 95kg
Thiago Gaia defeated Rafael Cavaca by 4×2
Absolute
Erberth Santos defeated Fred Almeida by triangle
Women's results
Under 65kg
Bia Mesquita defeated Luanne Santos by choke
Under 75kg
Talita Nogueira defeated Monique Elias by advantages after a 2×2 on the scoreboard.
Over 75kg
Andresa Correa defeated Luana Gomes on points
Absolute
Monique Elias defeated Luana Gomes by armbar
Note: Monique had a great run in the absolute, defeating world champion Bia Mesquita in the semi final on advantages.