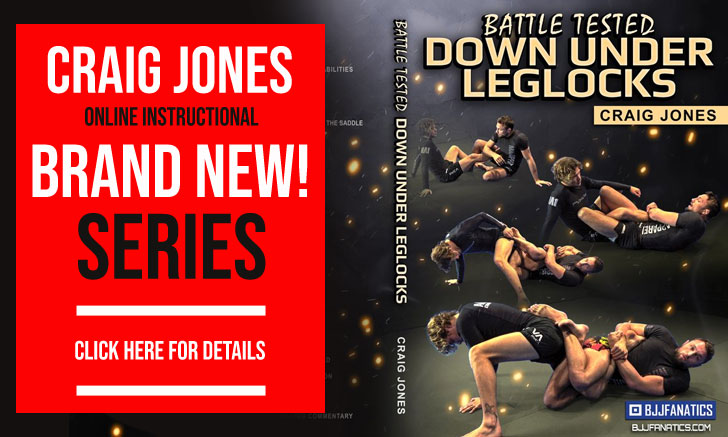 JT Torres, also known as "The Spiderman", is a gifted Brazilian Jiu Jitsu black belt with an extensive and impressive list of accomplishments such as his wins at the World and Pan American Nogi Championships at the black belt level. With one of the most fan pleasing games in the sport, this American native is part of an exciting generation of  US grapplers that started making their mark in a sport heavily dominated by Brazilians. JT Torres became a household name in BJJ competing for Lloyd Irvin's academy but chose to leave the Maryland team in 2013 after a series of sexual abuse accusations were brought to light regarding some of his training partners and coach. Since then JT Torres moved to the Atos academy, where he experienced his best sporting period.
JT Torres Jiu Jitsu
Full Name: Jonathan Torres
Nickname: JT is short for Jonathan, while 'Spiderman' was a name awarded to him because of his grip strength. His grips are so strong that his team mates said it resembles a spider as it 'webbed up' it's victims.
Lineage: Mitsuyo Maeda > Carlos Gracie > Helio Gracie > Rickson Gracie > J. Pereira > L. Dalla > L. Irvin > JT Torres
Main Achievements:
ADCC Champion (2017)
IBJJF Pan American Champion (2018/2015)
IBJJF European Champion (2015)
IBJJF No-Gi World Champion (2013)
IBJJF No-Gi Pan American Champion (2010)
IBJJF New York Open Champion (2010)
IBJJF Miami Open Champion (2010)
IBJJF World Championship 2nd Place (2014)
IBJJF No-Gi World Championship 2nd Place (2009/2012)
CBJJ Brazilian National Championship 2nd Place (2010)
IBJJF European Open Championship 2nd Place (2012)
IBJJF Pan American Championship 2nd Place (2009 black, 2007 purple, )
IBJJF World Championship 3rd Place (2011)
IBJJF Pan American Championship 3rd Place (2016, 2009 brown, 2006 blue)
IBJJF No-Gi World Championship 3rd Place (2010)
Weight Division: Peso Leve (76kg-167lbs)
Favourite Position/Technique: Spider Guard & Armbar
Team/Association: Atos
JT Torres Biography
JT Torres was born on the 2nd of September, 1989 in New York – United States of America. He began training martial arts early in life, achieving a black belt in Karate even before he started High School. Though as he reached a more mature age (early teens) he decided to quit Karate to dedicate himself to other more traditional sports.
He became part of his High school Basketball team, but when he got cut-off he found himself without a physical activity. His father proposed he should go back to Karate, but Jonathan was not keen to return. Instead, he heard his old martial arts school was offering a small Brazilian Jiu Jitsu program. JT had heard of this sport and decided to sign up. It was love at first sight, JT was a "natural" and felt very comfortable grappling, having almost immediately signed up to a jiu jitsu school. His talent was on show from the get go, managing to achieve his blue belt in only 6 months.
Torres then moved academies and started practicing under Louis Vintaloro at Performance BJJ in New Jersey, with whom he received his purple and brown belts in less then 3 years. He was very successful under Vintaloro winning the Pan American Championship on 2 occasions, but decided to switch to a more professional team, joining Lloyd Irvin in Maryland. He achieved his black belt from Lloyd Irvin in 2009.
In 2013, after a series of scandals at Team Lloyd Irvin regarding the rape of a female team mate by two male TLI competitors as well as allegations that Lloyd Irvin himself had molested one or more female team members, JT Torres and a few other team mates left the TLI camp and moved to Andre Galvao's Atos Academy in San Diego, California.
JT Torres Grappling Record
79 WINS
BY POINTS


BY ADVANTAGES




BY SUBMISSION




BY DECISION




BY PENALTIES




BY DQ



40 SUBMISSIONS WINS
#214eb8
Choke from back
30
12
#86e620
Bow and arrow
15
6
#fad223
Mounted X choke
3
1
#03861f
Triangle/kimura
3
1
#03b41f
Triangle armbar
3
1
27 LOSSES
BY POINTS


BY ADVANTAGES




BY SUBMISSION




BY DECISION




BY PENALTIES




BY DQ



3 SUBMISSIONS LOSSES
#214eb8
Choke from back
33
1
JT Torres Fight History
ID
Opponent
W/L
Method
Competition
Weight
Stage
Year
2401

Lucas Lepri

Lucas Lepri
L
Pts: 2x0
NoGi Worlds
76KG
F
2009
2476

Michael Langhi

Michael Langhi
L
Adv
European
76KG
SF
2010
2529

Lucas Lepri

Lucas Lepri
L
Pts: 3x0
Pan American
76KG
4F
2010
2593

Augusto Mendes

Augusto Mendes
L
Points
No Gi Worlds
76KG
SF
2010
2612

Roberto Abreu

Roberto Abreu
L
Points
No Gi Worlds
ABS
R2
2010
2639

Gilbert Burns

Gilbert Burns
L
Pts: 4x4, Adv
Brasileiro
76KG
F
2010
2861

Michael Langhi

Michael Langhi
L
Choke from back
Pan American
76KG
SF
2011
2925

Davi Ramos

Davi Ramos
L
Points
World P. NoGi
74KG
SF
2011
2938

Leandro Lo

Leandro Lo
L
Points
Brasileiro
76KG
4F
2011
3119

Gilbert Burns

Gilbert Burns
L
Pts: 4x0
World Champ.
76KG
SF
2011
3247

Leonardo Vieira

Leonardo Vieira
L
Pts: 2x0
ADCC
77KG
4F
2011
3410

Leandro Lo

Leandro Lo
D
---
Copa Podio
76KG
GP
2011
3415

Ed Ramos

L
Pts: 4x2
Copa Podio
76KG
GP
2011
3488

Roberto Satoshi

Roberto Satoshi
L
Pts: 5x0
European Open
76KG
F
2012
3632

Felipe Bueno

L
Adv
Pan American
O100KG
4F
2012
3760

Roberto Satoshi

Roberto Satoshi
L
Pts: 2x0
World Pro.
76KG
SF
2012
4002

Roberto Satoshi

Roberto Satoshi
L
Pts: 2x2, Adv
World Champ.
76KG
4F
2012
4209

Augusto Mendes

Augusto Mendes
L
Pts: 0x0, Adv
NoGi Worlds
76KG
F
2012
4549

Michael Langhi

Michael Langhi
L
Choke
Pan American
76KG
SF
2013
4975

Kron Gracie

Kron Gracie
L
Armbar
ADCC
77KG
SF
2013
5231

Claudio Calasans

Claudio Calasans
L
Pts: 2x2, Adv
European
82KG
F
2014
5328

Lucas Lepri

Lucas Lepri
L
Adv
Pan American
76KG
SF
2014
5423

Yuri Simoes

Yuri Simoes
L
Points
FIVE Cali. 1
ABS
SF
2014
5755

Lucas Lepri

Lucas Lepri
L
Pts: 12x0
World Champ.
76KG
F
2014
7396

Michael Langhi

Michael Langhi
L
Pts: 2x2, Adv
World Champ.
76KG
SF
2015
9240

Vitor Oliveira

Vitor Oliveira
L
Pts: 6x0
Pan American
82KG
SF
2016
9916

Lucas Lepri

Lucas Lepri
L
Pts: 2x2, Adv
World Champ.
76KG
SF
2016
16255

Vitor Oliveira

Vitor Oliveira
L
Pts: 2x0
World Champ.
76KG
4F
2018
2082

Dan Cherubin

W
Points
Tokyo International
ABS
N/A
2009
2083

Renan Borges

W
Bow and arrow
PGC Superfight
76KG
SPF
2009
2398

Patrick Head

W
Triangle/kimura
NoGi Worlds
76KG
4F
2009
2399

Phillipe Monica

W
Pts: 9x0
NoGi Worlds
76KG
SF
2009
2429

Marcos Torregrosa

Marcos Torregrosa
W
Choke from back
American Nat.
76KG
SF
2009
2431

Rodrigo Freitas

Rodrigo Freitas
W
Armlock
American Nat.
76KG
F
2009
2528

Joao Sobrinho

W
Brabo choke
Pan American
76KG
8F
2010
2588

Jonatas Gurgel

Jonatas Gurgel
W
N/A
Miami Open
76KG
F
2010
2611

Murilo Santana

Murilo Santana
W
Points
No Gi Worlds
ABS
R1
2010
2638

Lucas Lepri

Lucas Lepri
W
Choke from back
Brasileiro
76KG
SF
2010
2798

Dustin Hazelett

W
Armbar
Ohio Challenge
NA
SPF
2010
2924

Gilbert Burns

Gilbert Burns
W
Pts: 2x0
World P. NoGi
74KG
4F
2011
3001

Tiago de Castro

W
DQ
World Champ.
76KG
RDS
2011
3015

Zak Maxwell

Zak Maxwell
W
Adv
World Champ.
76KG
RDS
2011
3093

Celso Vinicius

Celso Vinicius
W
Pts: 2x0
World Champ.
76KG
4F
2011
3215

Clark Gracie

Clark Gracie
W
Pts: 2x0
ADCC
77KG
R1
2011
3419

Denilson Pimenta

Denilson Pimenta
W
Choke from back
Copa Podio
76KG
GP
2011
3422

Moacir Mendes

Moacir Mendes
W
Pts: 2x2, Adv
Copa Podio
76KG
GP
2011
3485

Tiago Rocha

Tiago Rocha
W
Pts: 2x2, Pen
European Open
76KG
4F
2012
3486

Ed Ramos

W
Bow and arrow
European Open
76KG
SF
2012
3751

I. Bulut

W
Bow and arrow
World Pro.
76KG
R1
2012
3754

Yuri Ngombe

W
Points
World Pro.
76KG
R2
2012
3991

Robson Camargo

W
Choke from Back
World Champ.
76KG
R2
2012
3998

Unknown

W
Pts: 7x2
World Champ.
76KG
R3
2012
4152

Albert Hughes

W
Bow and arrow
Houston Open
70KG
SF
2012
4153

Bruno Amorim

Bruno Amorim
W
Triangle armbar
Houston Open
70KG
F
2012
4156

Andre Monteiro

Andre Monteiro
W
Choke from back
Houston Open
ABS
SF
2012
4157

James Harbison

James Harbison
W
Kneebar
Houston Open
ABS
F
2012
4205

Marcelo M.

W
Armbar
NoGi Worlds
76KG
4F
2012
4207

Dustin Akbari

W
DQ
NoGi Worlds
76KG
SF
2012
4451

Victor Estima

Victor Estima
D
---
Metamoris 2
ABS
SPF
2013
4542

Gabriel Goulart

Gabriel Goulart
W
Bow and arrow
Pan American
76KG
R2
2013
4546

Nate Mendelsohn

W
Pts: 4x0
Pan American
76KG
4F
2013
4967

Eduardo Rios

Eduardo Rios
W
RNC
ADCC
77KG
R1
2013
4972

Lucas Lepri

Lucas Lepri
W
Pts: 2x0
ADCC
77KG
4F
2013
5076

Rodrigo Freitas

Rodrigo Freitas
W
Points
NoGi Worlds
76KG
SF
2013
5078

Marcelo Mafra

Marcelo Mafra
W
Pts: 2x0
NoGi Worlds
76KG
F
2013
5230

Leo Iturralde

W
Bow and arrow
European
82KG
SF
2014
5320

Bricklin Welch

W
Kneebar
Pan American
76KG
R1
2014
5326

Francisco Iturralde

Francisco Iturralde
W
Adv
Pan American
76KG
4F
2014
5738

L. Giles

W
Choke from back
World Champ.
76KG
R1
2014
5747

Rafael Pereira

W
Pts: 7x0
World Champ.
76KG
8F
2014
5751

Juan Kamezawa

Juan Kamezawa
W
Referee Decision
World Champ.
76KG
4F
2014
5753

Michael Langhi

Michael Langhi
W
Pts: 4x4, Adv
World Champ.
76KG
SF
2014
5909

Tanner Rice

Tanner Rice
W
Points
American Nat.
82KG
SF
2014
5910

Francisco Iturralde

Francisco Iturralde
W
Points
American Nat.
82KG
F
2014
6178

Rory McDonald

D
---
Metamoris 5
ABS
SPF
2014
6525

Caio Silva

W
Choke from back
European
82KG
R2
2015
6531

Eduardo Rios

Eduardo Rios
W
Pts: 14x0
European
82KG
4F
2015
6535

Jaime Canuto

Jaime Canuto
W
Pts: 4x0
European
82KG
SF
2015
6756

Julian Vega

W
Choke from back
Pan American
76KG
R2
2015
6759

Rafael Pereira

W
Choke from back
Pan American
76KG
4F
2015
6764

AJ Agazarm

AJ Agazarm
W
Pts: 10x0
Pan American
76KG
F
2015
7388

Gustavo Dantas

Gustavo Dantas
W
Choke
World Champ.
76KG
8F
2015
7392

Juan Kamezawa

Juan Kamezawa
W
Pts: 2x0
World Champ.
76KG
4F
2015
9005

Javier Yamuni

W
Submission
Houston Open
82KG
SF
2016
9007

Kenneth Primola

W
Submission
Houston Open
82KG
F
2016
9226

Josh Guzman

W
Americana
Pan American
82KG
R1
2016
9233

Manuel Ribamar

Manuel Ribamar
W
Pts: 6x4
Pan American
82KG
8F
2016
9238

Marcos Tinoco

Marcos Tinoco
W
Pts: 10x0
Pan American
82KG
4F
2016
9906

Lachlan Giles

Lachlan Giles
W
Choke from back
World Champ.
76KG
R2
2016
9914

Francisco Iturralde

Francisco Iturralde
W
Pts: 0x0, Adv
World Champ.
76KG
4F
2016
12260

Athos Ribeiro

W
Wristlock
NY Spring Open
82KG
SF
2017
12261

Abmar Barbosa

Abmar Barbosa
W
Armlock
NY Spring Open
82KG
F
2017
13279

Luiz Rufino

W
Submission
NY S. No-Gi Open
79KG
SF
2017
13280

Felipe Cesar

Felipe Cesar
W
Submission
NY S. No-Gi Open
79KG
F
2017
13741

Lachlan Giles

Lachlan Giles
W
Pts: 2x0
ADCC
77KG
E1
2017
13747

Celso Vinicius

Celso Vinicius
W
Pts: 0x0, Pen
ADCC
77KG
4F
2017
13750

Garry Tonon

Garry Tonon
W
Referee Decision
ADCC
77KG
SF
2017
13752

Lucas Lepri

Lucas Lepri
W
Pts: 3x0
ADCC
77KG
F
2017
14644

Ben Henderson

W
Choke from back
F2W Pro 59
82KG
SPF
2018
15166

Alexandre Molinaro

Alexandre Molinaro
W
Choke from back
Pan American
76KG
8F
2018
15172

Espen Mathiesen

Espen Mathiesen
W
Pts: 12x0, Adv
Pan American
76KG
4F
2018
15176

Breno Bittencourt

Breno Bittencourt
W
Triangle
Pan American
76KG
SF
2018
16244

Hugo Marques

Hugo Marques
W
Pts: 7x4
World Champ.
76KG
R3
2018
17646

Dylan Royce

W
Armbar
F2W Pro 90
77KG
SPF
2018
18019

Athos Miranda

W
Submission
NY Fall Open
82KG
SF
2018
18718

Colin Alexander

W
Cross choke
Atlanta W. Open
82KG
4F
2019
18726

Colby Dobbins

W
Mounted X choke
Atlanta W. Open
ABS
R1
2019
18730

Devhonte Johnson

Devhonte Johnson
W
Pts: 2x0
Atlanta W. Open
ABS
4F
2019
18732

Thomas McMahon

W
Pts: 14x0
Atlanta W. Open
ABS
SF
2019
JT Torres vs Dustin "McLovin" Hazelett