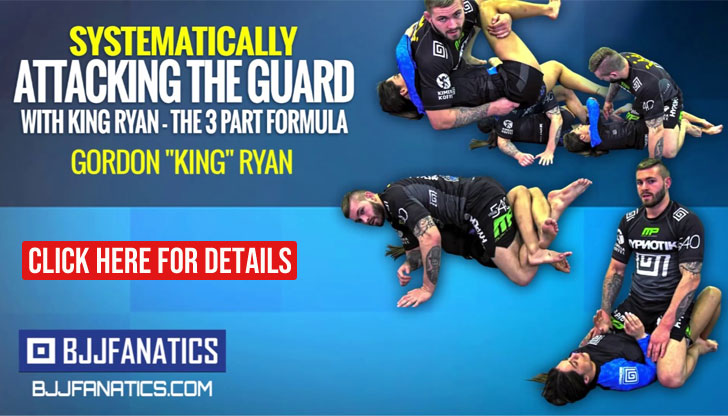 Laurah Hallock is a Brazilian jiu-jitsu black belt under Vitor Henrique Oliveira and a member of the GF Team (Ohio) in jiu-jitsu's sporting circuit, who also briefly worked with Rafael and Guilherme Mendes at the AOJ gym. Regarded as one of the best athletes of her generation, Hallock earned her reputation by earning medals in the top gi tournaments of the International Brazilian Jiu-Jitsu Federation (IBJJF) circuit, particularly at the World and Pan Championships, while also competing in bodybuilding's bikini division.
Laurah Hallock Jiu-Jitsu
Full Name: Laurah Elizabeth Hallock
Nickname: N/A
Lineage: C. Gracie > Helio Gracie > Carlos Gracie Jr > Adilson Bitta > Vitor Oliveira > Laurah Hallock
Main Achievements:
1st Place IBJJF Pans Championship NoGi (2019)
1st Place IBJJF Washington DC Spring Open (2019**)
1st Place IBJJF Atlanta Winter Open (2016**)
1st Place IBJJF Charlotte Open (2017**)
1st Place IBJJF Cincinnati Open (2017**)
1st Place IBJJF Orlando Spring Open (2019)
2nd Place IBJJF World Championship (2019)
2nd Place IBJJF Pans Championship (2019)
3rd Place IBJJF World Championship (2016)
3rd Place IBJJF Pans Championship (2016)
Main Achievements (Colored Belts):
2nd Place IBJJF Pans Championship (2014 brown)
3rd Place IBJJF World Championship (2013 purple, 2014 brown)
3rd Place IBJJF Pans Championship (2013 purple)
* Absolute
** Weight and absolute
Favorite Position/Technique: Triangle
Weight Division: Peso Médio (69,00 kg / 152.5 lbs)
Team/Association: GF Team
Laurah Hallock Biography
Laurah Hallock was born on April 23, 1991, in Corpus Christi, Texas.
A sporty kid from a young age, Laurah started taking swimming lessons at the age of 5, an activity she practiced until her mid-teens, and competed extensively.
As she entered her teenage years, Hallock dwelled in the fears and insecurities felt by many other teenagers and by 2007 she accepted a friend's invitation to a "Self Defense" class at a local BJJ academy. Most of the moves shown had a strong grappling emphasis and Laurah thoroughly enjoyed it, deciding to join a jiu-jitsu class shortly after. She was 15 years old at the time.
With time Laurah became one of Texas' most promising colored belts, training and competing were second nature to the young athlete. That, however, did not translate well into her personal life. For that reason, she decided to relocate to California where she joined the Art Of Jiu-Jitsu Academy (AOJ).
Laurah's new life opened her eyes to different sporting possibilities and soon a new challenge ensued – bodybuilding. The transition to "bikini" competition was rather gradual, Hallock started lifting weights with the intent of improving her strength for jiu-jitsu. The gym where she practiced had a few competitors in this sport and sharing the lifting room with some of these athletes captured Hallock's curiosity. Soon she found herself competing alongside her friends and doing well, placing on a few important shows.
In California, Laurah had the chance to transform her life and train in the epicenter of jiu-jitsu, though life would have her move to Ohio after a few years in Orange County. In her new location, Hallock joined GF Team and continued her jiu-jitsu career with a great impact on an international level, under the guidance of Vitor Oliveira who became a figure of great relevance to the Texan. Although she earned her black belt while in Corpus Christi, Laurah considers herself a black belt under Oliveira, who validated her rank.
Laurah Hallock vs Déborah Santos