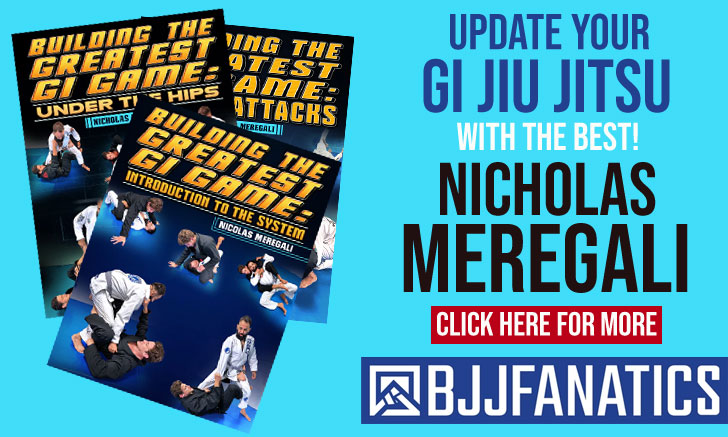 Alessandra Vieira, commonly known as Leka Vieira, is one of the most important figures in the history of Brazilian Jiu Jitsu, being the first female black belt World Champion of the sport (1999). A true pioneer in this sport/martial art, Leka took women's grappling to a higher level by raising mainstream awareness to that division, paving the way for the new generations to flourish. Vieira is also unanimously recognized as the first female to promote another female to black belt in Jiu Jitsu (Cindy Omatsu).
Leka Vieira Jiu Jitsu
Full name: Alessandra Vieira de Souza
Nickname: "Leka" appeared when she started practicing Handball in her early teens; it is a shorter way of saying Alessandra.
Lineage: Mitsuyo Maeda > Carlos Gracie Sr. > Robson Gracie > Aloísio Silva > Leka Vieira
Main Titles:
IBJJF World Champion (1999 / 2002 / 2005)
IBJJF Pan American Champion (2001 / 2002 / 2003)
IBJJF World Championship 2nd Place (2000)
ADCC Finals 2nd Place (2005)
Weight Division: Peso Leve (64,00 kg / 141.5 lbs)
Favorite position: Open Guard
Team/Association: Checkmat BJJ
Leka Vieira Biography
Alessandra Vieira (Leka) was born on March 14, 1976 in the state of Minas Gerais, Brazil.
Growing up Leka was invested in sports and practiced them competitively from a young age, particularly handball. At the age of 16 Vieira suffered from ligament damage to her knee, which took her away from the team. After a long rehabilitation period, which lasted 6 months, Leka tried to return to handball but her old team had been dissolved. In dealing with the excess weight she had gained while on the sidelines, Leka looked for another sport to practice. Her heart was divided between Tae Kwon Do and Jiu Jitsu, but as a friend of hers was already training BJJ, Leka decided to join her for a class.
Becoming very passionate about the sport, Leka started practicing Jiu Jitsu diligently, often 3 times per day, receiving her blue belt from coach Aloisio Silva after an impressive 6 month period. This intense training regime started bearing fruits as Leka became one of the top competitors in the country.
The professional attitude Vieira brought to the mats and competitions helped raise the bar in the female division and precipitated her unquestionable black belt status by 1998.
In 2001, after one of her many travels to the United States to compete at the Pan Ams, Leka Vieira was invited to help start a women's only class at Rigan Machado's academy in California. Leka loved America and especially Los Angeles, so she jumped on board and settled in the country, she would later become a proud US citizen.
The years of competition, hard work and sacrifice took their toll and by 2008 Leka Vieira decided to take a break from jiu-jitsu. During that break, she got married and became a mother. In 2010 Leka started training again with the desire to get back in the game and try to test her technique against some of the young blood in her division; unfortunately, a series of injuries to her spine and later ligament damage to her knee (ACL) prevented her from doing so. Vieira then decided to make her second comeback, this time as a coach, joining the Checkmat academy and leading an affiliate gym in California.
Black Belts awarded by Leka Vieira:
Cindy Omatsu (Black Belt awarded together with Rigan Machado)
Kris Shaw
Jocelyn Chang