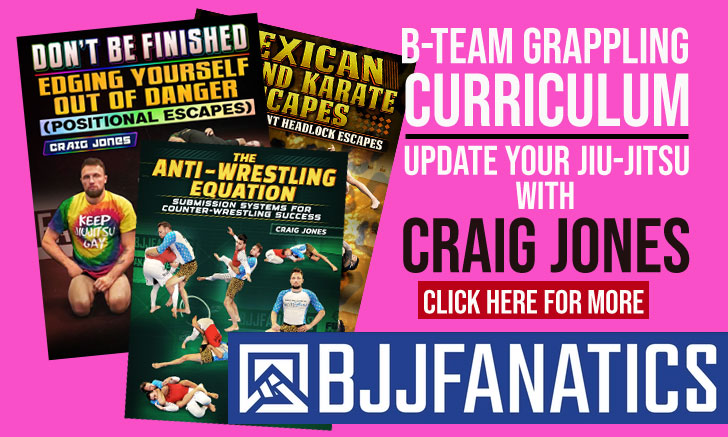 Luis Sergio Roman is a Puerto Rican national who holds the rank of 2nd degree black belt in Brazilian Jiu Jitsu under James Boran. Originaly a Sambo athlete, Luis Roman turned to BJJ in the 1990's and became a black belt in 2003.
Luis Roman in Detail
Full Name: Luis Sergio Roman
Lineage: Mitsuyo Maeda > Carlos Gracie > Helio Gracie > Francisco Mansor > Joe Moreira > James Boran > Luis Roman
Main Achievements:
Police & Fire Games Las Vegas Champion– Submission (2002)
OTM Pan American Champion (2005)
Gracie Championship Silver Medallist (2005 weight & absolute)
BSN's Olympia Grappling Silver Medallist (2006 weight & absolute)
US Army Combatives Champion (2011)
Favourite Position/Technique: Knee on Belly
Weight Division: Peso Leve (76kg/167lbs)
Team/Association: War Hog/Team Avalanche
Luis Sergio Roman Biography
Luis Roman was born on May 2nd, 1964 in Rio Piedras, Puerto Rico. At age 13 he became a Marine Corps Cadet in the island of Puerto Rico, which coincided with Roman's first introduction to Hand-to-Hand combat training. At the age of 18 Luis joined the United States Marine Corps, it was during his military career that he met a Senior Marine that who was the combat instructor, a Master in Sport Sambo. Roman immediately enjoyed the concepts of Sambo and loved the technicality of the sport, he dedicated his next 3 years to training as often as he could and until he had to move to be stationed at Camp Pendleton, Ca. There he became a coach in Sambo so that he could have sparring partners, and taught what he had learned.
In 1989 Luis left active military service and became a Police Officer in Southern California. He immediately sought some Sambo instruction and started training at the Hayastan Sambo/Judo club with Gokor Chivichyan and Gene LeBell.
In 1996 Luis Sergio Roman formally began his Brazilian Jiu Jitsu training under Joe Moreira and his pupil Rick Lucero. He competed as often as he could and advanced through the ranks until he reached the rank of brown belt at which time he changed camps and started training under James "Avalanche" Boran and Carlos Augusto. In 2003 while in the Marine Corps reserve his position was activated for the "War on Terror" and he left the US to be stationed in Iraq. Upon his return to the United States he was graduated as a black belt by his instructor, James Boran.
Luis Sergio Boran also spent time in Brazil, training with the famous Leão Teixeira academy, he returned to the US where he started teaching BJJ at his Police Officers Department  where Ramon is the Hand-to-Hand Combat instructor.