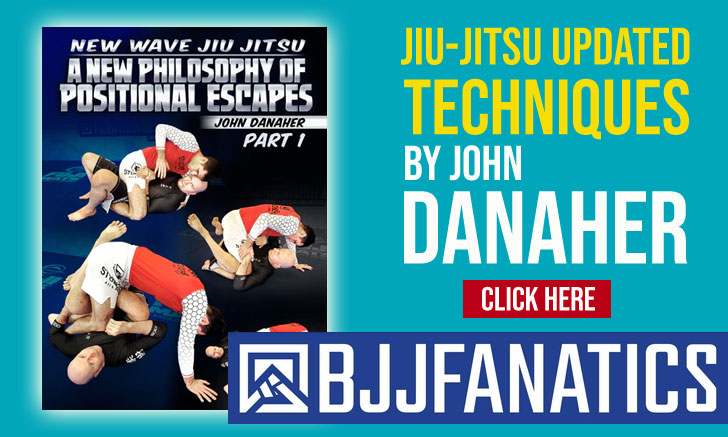 Natan Chueng is a Brazilian jiu-jitsu black belt under Cícero Costha, who worked extensively with Douglas Rufino (Trator), Sandro Vieira and Paulo Maurício Strauch and represents the famous PSLPB team (Projeto Social Lutando Pelo Bem) in the sport's international circuit. Natan's name recognition gained traction while competing in the lower belt divisions of the sport, where he conquered European and Brazilian National titles on the International Brazilian Jiu-Jitsu Federation's (IBJJF) circuit. A native of jiu-jitsu's most famous Brazilian 'favela', the Cantagalo slum, Natan is also the nephew of this area's very first black belt, the accomplished Mauro Chueng.
Natan Chueng Jiu-Jitsu
Full Name: Natan Chueng Freitas
Nickname: N/A
Lineage: Carlos Gracie > Helio Gracie > Rickson Gracie > Marcelo Behring > Waldomiro Perez > Roberto Godoi > Marco Barbosa > Cicero Costha > Natan Chueng
Main Achievements:
1st Place ACBJJ World Championship (2019)
1st Place AJP Grand Slam RIO (2019)
1st Place IBJJF Rio BJJ Pro (2019)
2nd Place IBJJF European Open (2023)
2nd Place CBJJ Brazilian Nationals (2023)
2nd Place AJP Grand Slam, RJN (2020)
2nd Place SPYDER 75kg Grand Prix (2023)
3rd Place CBJJ Brazilian Nationals (2021)
3rd Place IBJJF Pan Championship (2022)
3rd Place AJP King of Mats (2022)
3rd Place AJP Grand Slam RJN (2022)
3rd Place AJP Grand Slam ABD (2020)
Main Achievements (Colored Belts):
1st Place IBJJF European Open NoGi (2018 brown)
1st Place CBJJ Brazilian Nationals (2015 blue)
1st Place CBJJ Brazilian Nationals NoGi (2015 blue, 2017 purple, 2018 brown)
1st Place UAEJJF Grand Slam, Rio de Janeiro (2019 brown)
2nd Place CBJJ Brazilian Nationals (2017 purple)
2nd Place CBJJ Brazilian Nationals – Juvenile (2012 blue)
3rd Place IBJJF World Championship NoGi (2018 brown)
* Absolute
** Weight and absolute
Favorite Position/Technique: Double Collar Choke
Weight Division: Peso Leve (76,00 kg / 168.0 lbs)
Team/Association: PSLPB
Natan Chueng Biography
Natan Chueng was born on May 26, 1995, in the Cantagalo community, one of the most well-known slums in Rio de Janeiro.
As a child, Chueng practiced a number of sports, from swimming to surfing and even circus activities, all elements to which Natan credits much of his movement-based grappling style. Another activity Natan practiced and proved to be a talent in was futsal (indoor football), and although he dreamed of one day becoming a star in this sport, the opportunity to play for a major team never materialized.
Chueng was a troublemaker as a young child, so much so, that his school teacher called Natan's parents to a meeting and warned them, their son would not see his 18th birthday if he were to follow the path he was on. For this reason, he was signed on to jiu-jitsu classes at the age of 6, at the famous Strauch Academy in Copacabana, with coach Paulo Maurício Strauch.
Natan trained there for a few years but was forced to abandon training during his pre-teens due to his low-income background, which forced him to find a job and help his family. At the age of 16, however, Chueng was able to return to jiu-jitsu thanks to the famous Cantagalo BJJ project, a training ground devised by Ricardo Vieira and Tererê during the 1990s. The coach there was Douglas Rufino, also known as Trator, who became a reference in the young Rio de Janeiro native's development.
At the time the Cantagalo project was linked with Checkmat / FightZone Rio de Janeiro, and Chueng often trained there also, but with time coach Rufino opted to sever ties with Checkmat, with the project going on to compete for the Caio Terra Association.
Coach Rufino graded Natan Chueng up until his brown belt, but at that time, Chueng was offered a way into a more professional environment with Cícero Costha's team in São Paulo. It was Cicero who promoted Chueng to black belt on June 2, 2019.
Natan Chueng Grappling Record
88 WINS
BY POINTS


BY ADVANTAGES




BY SUBMISSION




BY DECISION




BY PENALTIES




BY DQ



26 SUBMISSIONS WINS
#214eb8
Choke from back
42
11
#d1212a
Triangle armbar
8
2
#fad11b
Straight ankle lock
4
1
#22c9a5
Inside heel hook
4
1
35 LOSSES
BY POINTS


BY ADVANTAGES




BY SUBMISSION




BY DECISION




BY PENALTIES




BY DQ



8 SUBMISSIONS LOSSES
#214eb8
Choke from back
38
3
Natan Chueng Fight History
ID
Opponent
W/L
Method
Competition
Weight
Stage
Year
20785

Diego Ramalho

Diego Ramalho
L
Pts: 2x0
Grand Slam MSK
77KG
SF
2019
20788

Rodrigo Gortari

L
Referee Decision
Grand Slam MSK
77KG
RR
2019
20894

Sean Mcdonagh

L
Points
British NGN
79KG
F
2019
21676

Diego Ramalho

Diego Ramalho
L
Pts: 2x0
Grand Slam LA
77KG
4F
2019
21782

Fabio Caloi

Fabio Caloi
L
Pts: 0x0, Adv
Brasileiro NoGi
73KG
4F
2019
22564

Endres Barbosa

Endres Barbosa
L
Toe hold
South American
76KG
R1
2019
22858

Johnny Tama

Johnny Tama
L
Pts: 4x2
NoGi Worlds
73KG
4F
2019
22983

Tommy Langaker

Tommy Langaker
L
Triangle
Grand Slam AD
77KG
4F
2020
23095

Leon Larman

Leon Larman
L
Pts: 6x6, Adv
European Open
76KG
R1
2020
23634

Max Lindblad

Max Lindblad
L
Pts: 3x2
Grand Slam LDN
77KG
F
2020
24709

Lucas Gualberto

Lucas Gualberto
L
Pts: 1x0
Grand Slam RJ
77KG
8F
2020
24884

Brenno Veloso

L
Botinha
South American
ABS
8F
2020
24917

Raul Basilio

Raul Basilio
L
Pts: 0x0, Adv
South American
76KG
4F
2020
25316

Alexandre Jesus

Alexandre Jesus
L
Pts: 4x0
Rio Open
82KG
SF
2021
25378

Ygor Rodrigues

Ygor Rodrigues
L
Pts: 2x0
Rio Open NG
79KG
SF
2021
26399

Pedro Maia

Pedro Maia
L
Pts: 1x1
SA Cont. Pro
77KG
R2
2021
26762

Lucas Gualberto

Lucas Gualberto
L
Referee Decision
BJJ Stars
82KG
SPF
2021
28049

Matheus Gabriel

Matheus Gabriel
L
Armbar
Brasileiro
76KG
SF
2021
28534

Mica Galvao

Mica Galvao
L
Choke from back
Grand Slam RJ
77KG
SF
2021
30256

Marco Aurelio

L
Pts: 0x0, Pen
ADCC BR2 Trials
77KG
R2
2022
31075

Tommy Langaker

Tommy Langaker
L
Pts: 1x0
King of Mats
85KG
RR
2022
31080

Uanderson Ferreira

Uanderson Ferreira
L
Pts: 2x1
King of Mats
85KG
SF
2022
31113

Ademir Barreto

Ademir Barreto
L
Pts: 3x2
Grand Slam LDN
77KG
SF
2022
31117

Marcelo Fausto

Marcelo Fausto
L
Pts: 4x2
Grand Slam LDN
77KG
RPC
2022
31659

Johnatha Alves

Johnatha Alves
L
Choke from back
Pan American
76KG
SF
2022
32156

Luiz Santos

L
Points
Brasileiro
76KG
4F
2022
32913

Levi Jones

Levi Jones
L
Pts: 2x0
World Champ.
76KG
8F
2022
33989

Lucas Protasio

Lucas Protasio
L
Pts: 1x0
Grand Slam RJ
77KG
SF
2022
33994

Yan Lucas

Yan Lucas
L
Referee Decision
Grand Slam RJ
77KG
3RD
2022
35365

Luiz Santos

L
Pts: 2x0
Rio BJJ Pro
82KG
4F
2022
37192

Andy Murasaki

Andy Murasaki
L
Pts: 0x0, Adv
European Open
76KG
F
2023
37592

Andy Murasaki

Andy Murasaki
L
Pts: 19x0
Spyder RTBB
75KG
F
2023
38389

Johnatha Alves

Johnatha Alves
L
Armbar
Pan American
76KG
SF
2023
39480

Lucas Valente

Lucas Valente
L
Choke from back
Brasileiro
76KG
F
2023
42370

Jackson Nagai

Jackson Nagai
L
Pts: 8x2
IBJJF GP
82KG
SPF
2023
20784

Antonio Silva

W
Pts: 2x0
Grand Slam MSK
77KG
4F
2019
20897

Samuel Canquerino

W
Choke from back
British National
76KG
SF
2019
20898

Oliver Lovell

W
Pts: 2x0
British National
76KG
F
2019
21038

Daud Adaev

W
Pts: 2x0
ACB World Champ.
75KG
4F
2019
21041

Leonardo Lara

Leonardo Lara
W
Referee Decision
ACB World Champ.
75KG
SF
2019
21672

Edmond Kim

W
Pts: 3x0
Grand Slam LA
77KG
R1
2019
21682

Damien Nitkin

W
Pts: 2x0
Grand Slam LA
77KG
RPC
2019
21778

Kley Rufino

W
Points
Brasileiro NoGi
73KG
R1
2019
22082

Gabriel Brasil

W
Pts: 13x0
BH SPO
76KG
4F
2019
22084

Ricardo Rocha

W
Pts: 0x0, Adv
BH SPO
76KG
SF
2019
22085

Gabriel Figueiro

Gabriel Figueiro
W
RNC
BH SPO
76KG
F
2019
22102

Ygor Rodrigues

Ygor Rodrigues
W
Pts: 3x0
Curitiba SPO
76KG
SF
2019
22104

Eduardo Avelar

Eduardo Avelar
W
Pts: 2x0
Curitiba SPO
76KG
F
2019
22297

Moises Souza

W
Pts: 2x0
Grand Slam RJ
77KG
R1
2019
22303

Caio Caetano

Caio Caetano
W
Pts: 2x0
Grand Slam RJ
77KG
R2
2019
22306

Marcelo Pereira

W
Referee Decision
Grand Slam RJ
77KG
4F
2019
22311

Pablo Lavaselli

Pablo Lavaselli
W
Pts: 2x0
Grand Slam RJ
77KG
SF
2019
22312

Yan Lucas

Yan Lucas
W
Pts: 0x0, Adv
Grand Slam RJ
77KG
F
2019
22457

Yan Lucas

Yan Lucas
W
Choke from back
Rio BJJ Pro
82KG
4F
2019
22461

Wellington Marques

W
Points
Rio BJJ Pro
82KG
F
2019
22856

Rodrigo Freitas

Rodrigo Freitas
W
Pts: 0x0, Adv
NoGi Worlds
73KG
R1
2019
22976

Alexandre Molinaro

Alexandre Molinaro
W
Pts: 2x1
Grand Slam AD
77KG
R1
2020
22988

Francisco Diego

W
Pts: 2x1
Grand Slam AD
77KG
RPC
2020
22990

Flavio Vianna

Flavio Vianna
W
Pts: 2x0
Grand Slam AD
77KG
RPC
2020
22991

Adriano Araujo

W
Choke from back
Grand Slam AD
77KG
3RD
2020
23337

Constant Sidney

W
Triangle armbar
France Nat. Pro
69KG
4F
2020
23338

K. Souksavanh

W
Straight ankle lock
France Nat. Pro
69KG
SF
2020
23339

Jacopo Madaro

W
Triangle armbar
France Nat. Pro
69KG
F
2020
23534

Marcus Phelan

Marcus Phelan
W
Pts: 2x0
London WO
76KG
SF
2020
23535

Rafael Colonhese

W
Toe hold
London WO
76KG
F
2020
23539

Piotr Frechowicz

W
Points
London WO
ABS
4F
2020
23540

Lars Friberg

W
Toe hold
London WO
ABS
SF
2020
23541

Szilard Sule

W
Toe hold
London WO
ABS
F
2020
23622

Adrian Kozicz

W
Pts: 4x2
Grand Slam LDN
77KG
R1
2020
23631

Leon Larman

Leon Larman
W
Pts: 2x1
Grand Slam LDN
77KG
4F
2020
23632

Igor Verissimo

Igor Verissimo
W
Pts: 3x0
Grand Slam LDN
77KG
SF
2020
24703

Yan Silveira

W
Pts: 2x1
Grand Slam RJ
77KG
R1
2020
25312

Marlon Ribeiro

W
Pts: 2x0
Rio Open
82KG
4F
2021
25376

Alexandre Cavaliere

Alexandre Cavaliere
W
Pts: 0x0, Adv
Rio Open NG
79KG
4F
2021
25959

Axel Roger

W
RNC
The New Star
82KG
R1
2021
25992

Gabriel Costa

Gabriel Costa
W
Pts: 2x0
The New Star
82KG
SF
2021
28048

Alexandre Molinaro

Alexandre Molinaro
W
Pts: 6x2
Brasileiro
76KG
4F
2021
28518

Wallisson Oliveira

W
Referee Decision
Grand Slam RJ
77KG
R1
2021
28527

Italo Esteves

W
Pts: 2x0
Grand Slam RJ
77KG
8F
2021
28532

Lucas Gualberto

Lucas Gualberto
W
Pts: 1x0
Grand Slam RJ
77KG
4F
2021
28537

Luis Ribas

W
Pts: 8x8
Grand Slam RJ
77KG
RPC
2021
28539

Lucas Gualberto

Lucas Gualberto
W
Pts: 2x1
Grand Slam RJ
77KG
3RD
2021
29878

Carlos Faveta

W
Ezekiel
Rio SMO
82KG
R1
2022
29889

Marcus Vinicius

W
Pts: 9x0
Rio SMO
82KG
4F
2022
29890

Kauan Barboza

Kauan Barboza
W
Pts: 2x0
Rio SMO
82KG
SF
2022
29892

Darlan Casaca

W
Pts: 7x2
Rio SMO
82KG
F
2022
31074

Nathan Mendelshon

W
Pts: 2x0
King of Mats
85KG
RR
2022
31082

Lucas Gualberto

Lucas Gualberto
W
Referee Decision
King of Mats
85KG
3RD
2022
31109

Walter Barnes

W
Kneebar
Grand Slam LDN
77KG
4F
2022
31649

Italo Moura

Italo Moura
W
Pts: 2x0
Pan American
76KG
R2
2022
31657

Rodrigo Freitas

Rodrigo Freitas
W
Pts: 0x0, Adv
Pan American
76KG
4F
2022
32904

Guilherme Rocha

Guilherme Rocha
W
Choke from back
World Champ.
76KG
R1
2022
33971

Marcelo Pereira

W
Pts: 2x0
Grand Slam RJ
77KG
R2
2022
33982

Wesley Possamai

W
Pts: 4x1
Grand Slam RJ
77KG
8F
2022
33986

Jhonathan Marques

W
Pts: 5x4
Grand Slam RJ
77KG
4F
2022
33992

Andre Cantanhede

W
Armbar
Grand Slam RJ
77KG
RPC
2022
34281

Gledson Soto

W
Guillotine
Brasileiro NoGi
73KG
R1
2022
34284

Bernardo Dib

W
Pts: 10x0
Brasileiro NoGi
73KG
4F
2022
34287

Luis Ribas

W
Inside heel hook
Brasileiro NoGi
73KG
SF
2022
34289

Yan Silveira

W
Pts: 4x0
Brasileiro NoGi
73KG
F
2022
35126

Iranslav Neoral

W
Toe hold
SP Open
76KG
SF
2022
35127

Luis Ribas

W
Pts: 2x0
SP Open
76KG
F
2022
35363

Luis Ribas

W
Choke from back
Rio BJJ Pro
82KG
R1
2022
35689

Luiz Guilherme

Luiz Guilherme
W
Choke from back
South American
76KG
4F
2022
35694

Iranslav Neoral

W
Choke from back
South American
76KG
SF
2022
35695

Vinicius Pereira

Vinicius Pereira
W
Choke from back
South American
76KG
F
2022
36566

Wily Santana

W
RNC
Balneario Open
76KG
SF
2022
36568

Iranslav Neoral

W
Pts: 12x0
Balneario Open
76KG
F
2022
37182

Victor Nithael

Victor Nithael
W
Pts: 4x2
European Open
76KG
R2
2023
37189

Marcelo Fausto

Marcelo Fausto
W
Pts: 4x2
European Open
76KG
4F
2023
37190

Luiz Felipe

W
Pts: 0x0, Adv
European Open
76KG
SF
2023
37587

Boncheol Koo

W
Pts: 0x0, Adv
Spyder RTBB
75KG
4F
2023
37590

Jhonathan Marques

W
Choke from back
Spyder RTBB
75KG
SF
2023
38382

Daniel Diniz

Daniel Diniz
W
Choke from back
Pan American
76KG
8F
2023
38384

Elijah Dorsey

Elijah Dorsey
W
Pts: 2x0
Pan American
76KG
4F
2023
39469

Matheus Paula

W
Choke from back
Brasileiro
76KG
8F
2023
39476

Guilherme Jonas

W
Pts: 3x0
Brasileiro
76KG
4F
2023
39479

Ademir Barreto

Ademir Barreto
W
Pts: 8x2
Brasileiro
76KG
SF
2023
40244

JT Torres

JT Torres
W
Pts: 2x2, Adv
World Champ.
76KG
R1
2023
42876

Elijah Dorsey

Elijah Dorsey
W
Pts: 1x0
ADGS Miami
77KG
R1
2023
42881

Felipe Schiavon

W
Pts: 2x1
ADGS Miami
77KG
4F
2023
42884

Daniel Sathler

Daniel Sathler
W
Pts: 3x1
ADGS Miami
77KG
SF
2023
42885

Vinicius Paoli

W
Pts: 2x2
ADGS Miami
77KG
F
2023
Natan Chueng vs Oliver Lovell