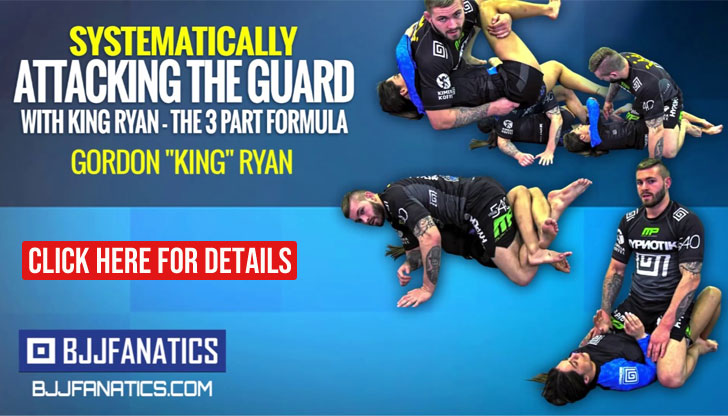 Marc Laimon is a renowned grappling coach who holds the rank of black belt in Brazillian jiu jitsu, being also the founder of the Cobra Kai BJJ academy. Marc Laimon has worked on the ground games of several MMA fighters, including Bas Rutten, Oleg Tatakrov, Mark Kerr, Johny Hendricks and many more while producing well-known jiu-jitsu black belts such as Sim Go and Chris Holdsworth. Marc Laimon was also an instructor on the famous mixed martial arts show – TUF (The Ultimate Fighter).
Marc Laimon Jiu Jitsu
Full Name: Marc Laimon
Nickname: n/a
Lineage:  Carlos Gracie > Helio Gracie > Carlson Gracie > André Pederneiras > John Lewis > Marc Laimon
Main Achievements:
1st Place ADCC USA Trials (2001)
1st Place Grapplers Quest GP (2001)
Achievements (Colored Belts):
1st Place IBJJF Pan Championship (1999 purple)
1st Place Hawaii State Championship (1999 brown)
3rd Place IBJJF Pan Championship (2000 brown)
Favorite Position/Technique: Top (Guard Passing)
Weight Division: Peso Pesado
Team/Association: Cobra Kai
Marc Laimon Biography
Marc Laimon initiated his jiu jitsu life on the 22nd of January, 1996 in Torrance, California at the Gracie Academy. He turned to jiu jitsu heavily influenced by Royce Gracie's performances in the early UFC's and became an avid student of Royce and Rorion Gracie at the academy, earning a blue belt from the Gracies.
In 1997 Marc Laimon switched BJJ academies and started training at the Beverly Hills Jiu Jitsu Club. Laimon left the Gracie Academy because, according to Marc himself, he thought he wasn't being given the correct tuition and he often felt that his coaches were holding back on their technical knowledge, or didn't have a good technical portfolio to begin with. This feeling of mistrust towards the Gracie family would turn Marc Laimon into one of the first Americans to vocally express his discredit in the Gracie propaganda. His words would cause a well debated incident (in 2006) at "The Ultimate Fighter" show (season 4) between Marc Laimon and TUF contestant Matt Serra (a Gracie black belt) who got into a harsh war of words with grappling coach Laimon after he talked down on Royce Gracie.
When at Beverly Hills Jiu-Jitsu Club, Marc Laimon received his purple belt from Joe Moreira, he stayed for 2 years under Moreira's guidance before moving to Nova União's American team, where he was coached mainly by John Lewis, earning his brown belt in 1999 after a gold medal at the Pan American Championships as a purple belt.
Marc Laimon spent a year in Hawaii where he worked as a coach for Nova União before he returned to the mainland and started coaching in Las Vegas, Nevada, where he settled. Laimon would receive his black belt on July 2001 by John Lewis. Marc remained in Las Vegas where he became a very well respected coach, specializing in No-Gi, though always maintaining the kimono as the basis of his BJJ. He would become a founding member and leader of the Cobra Kai academy in 2004.
That same year of 2004 was when Marc Laimon was first invited to be a grappling coach at the famous TUF reality show, he would return in 2005 and 2006. Marc Laimon was voted "Instructor of the Year" in 2005 by On The Mat and became a member of Grapplers Quest "Grappling Hall of Fame" as well.
Although much of coach Marc Laimon's rhetoric speaks about his anti-guard mentality, meaning, he is not a believer in the guard as a fighting position, rather using the guard to get back on his feet, many of Marc Laimon's top students are savvy guard players, fighters such as the aforementioned Sim Go and Chris Holdsworth.
Where is Marc Laimon?