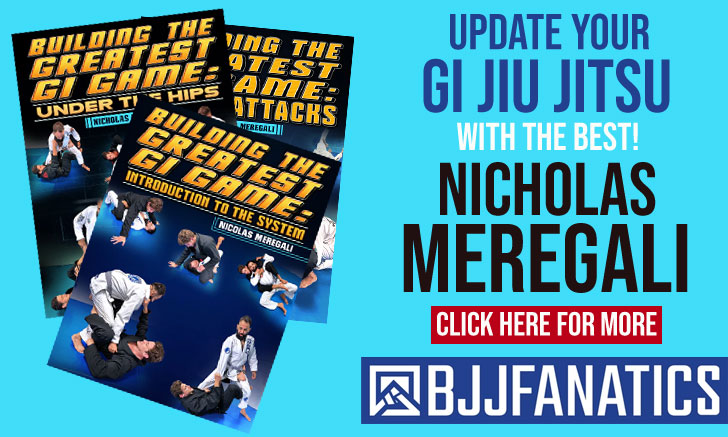 José Mario Queiroga, more commonly known in the Brazilian Jiu Jitsu community as Zé Mario Esfiha, is a BJJ 4th degree black belt under Roberto Traven, and a World, Pan American and Brazilian National medallist who is also known as one of the founders of the Brasa Jiu Jitsu academy.
Ze Mario Esfia Jiu Jitsu
Full Name: Jose Mario MacCord Queiroga
Nickname: The name "Esfiha" comes from Jose Mario's habit of eating this popular Brazilian snack of Arabic origin named Esfiha. "Zé" is a very common way of saying José in Portuguese speaking languages.
Lineage: Mitsuyo Maeda > Carlos Gracie > Helio Gracie > Rolls Gracie > Romero Cavalcanti > Roberto Traven > Jose Mario Queiroga
Main Achievements:
World Silver Medallist (1998 brown)
Brazilian Team Nationals 2nd place (1996 purple, 2000 black)
World Bronze Medallist (1997 purple, 1999 black, 2000 black weight & absolute)
World Cup Bronze Medallist (2003)
Pan American Bronze Medallist (1999 black)
Brazilian National Bronze Medallist (1998 brown, 1999 black)
Favorite Position/Technique: Half Guard Sweep "Capotada"
Weight Division: Peso Pesadíssimo (over 100kg/221lbs)
Team/Association: Mario Esfiha Brazilian Jiu Jitsu/Brasa Clube de Jiu Jitsu
Mario Esfiha Biography
Mario Queiroga "Esfiha" was born on September 1975 in Rio de Janeiro, Brazil. Mario's uncle was a judoka (judo competitor) and his father was interested in combat sports, though his working arrangements had never allowed him to train himself. He passed on the interest for martial arts down to Mario Queiroga who at the age of 14 began learning BJJ.
The place where Ze Mario began his Jiu Jitsu journey was the famous 'Corpo Quatro' academy, a gym that is also renowned for having had (possibly) the very first female BJJ team. Esfiha's first coaches there were Alvaro Barreto and Sylvio Behring.
Roberto Traven started teaching at Corpo Quatro around 1991 (Ze Mario was still a white belt) and he remained Esfiha's coach throughout all belts. When Traven left Corpo Quatro to form Academia Strike in a partnership with Alexandre Paiva, Esfiha moved with him, this was on March 1993 and Queiroga was a blue belt at the time. In 1995 the duo Traven-Paiva helped to found the Alliance Jiu Jitsu academy together with Romero Cavalcanti, Fernando & Fabio Gurgel, and once again Ze Mario Esfiha (now a purple belt) joined his coach. Around this time, and due to a commuting convenience Ze Mario starts taking some classes at Leo Castello Branco's academy, it was also around this same time that Esfiha begins teaching Jiu Jitsu full time, staying at the gym day-and-night, developing his and his partners' grappling techniques.
On December 1998, after a victorious super-fight, Ze Mario Esfiha is awarded his black belt by Roberto Traven. Now part of Alliance's powerful heavyweight black belt team, Queiroga continues training hard, medalling at the world's top tournaments. His talent was spotted in 2000 when he is invited to come to Helsinki, Finland to coach a team in the north of Europe. His competitive prowess also earn him a chance to compete at the ADCC (the world's most prestigious No Gi/Submission Wrestling event).
After the Alliance team broke up in 2002, Ze Mario followed the team's dissidents to form the Brasa Clube de Jiu Jitsu (2003). Late in 2003, Mario moved to Niagara Falls, Ontario, Canada where he taught for three years. During this period, Esfiha teached in different places such as London, Toronto, Kitchener in Ontario and Calgary, Red Dear in Alberta. After this period he moved from Canada settling in Austin Texas and teaching full time at Mario Esfiha BJJ.
In his time in Canada and the US, Ze Mario Esfiha has graduated several black belts, including: Travis Joyner, Nelson Blair, Jason Claunch, Paul Ferrante and Frank Ungaro among others.
Zé Mario Esfiha 2009