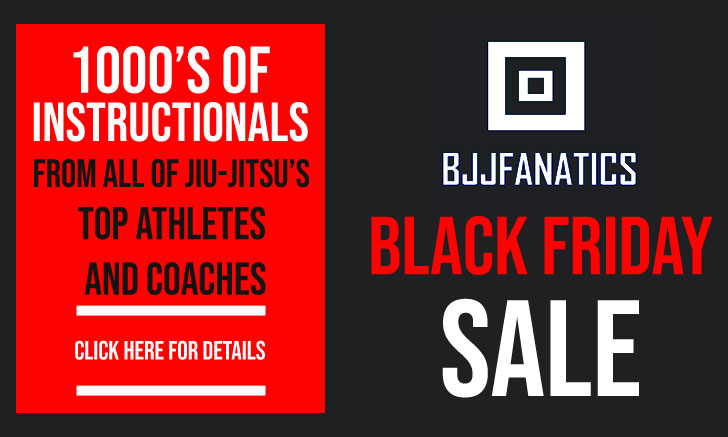 Maria Malyjasiak, often referred to as "Marysia" Malyjasiak is a Polish born Brazilian jiu jitsu black belt under Abmar Barbosa, and a Pan American champion in the sport, having also an extensive curriculum in judo where Malyjasiak served as a National Polish Team Squad member. Maria is widely regarded as one of the top super heavyweight competitors of her generation in jiu jitsu.
Maria Malyjasiak Jiu Jitsu
Full Name: Maria Malyjasiak
Nickname: Marysia, which is a friendly Polish way of saying Maria.
Lineage: Mitsuyo Maeda > Carlos Gracie > Helio Gracie > Rolls Gracie > Romero Cavalcanti > Leonardo Vieira > Robert Drysdale > Abmar Barbosa > Maria Malyjasiak
Main Achievements:
IBJJF Pans Champion (2018)
IBJJF Pans No-Gi Champion (2018**)
IBJJF World Championship 2nd Place (2018)
IBJJF World No-Gi Championship 2nd Place (2018)
ADCC +60 KG 2nd Place (2017)
IBJJF World No-Gi Championship 3rd Place (2017)
IBJJF NYC BJJ Pro Championship 3rd Place (2017)
UAEJJF NA Continental Pro Championship 3rd Place (2018)
Main Achievements (Colored Belts):
IBJJF Pans Champion (2015 brown)
IBJJF World No-Gi Champion (2016 brown, 2013 purple)
IBJJF European Open Champion (2012 blue)
IBJJF World Championship 2nd Place (2017/2015*/2014 brown)
IBJJF World No-Gi Championship 2nd Place (2016* brown)
IBJJF Pans Championship 3rd Place (2017 brown, 2014 purple)
IBJJF World Championship 3rd Place (2015 brown)
IBJJF European Championship 3rd Place (2012* blue)
Main Achievements (Judo):
U20 Poland Judo Champion (2007)
U20 International class A Judo Champion (2007)
U17 Poland Judo Champion (2005)
U17 Olympic Hopes International Tournament 5th Place (2005)
Favorite Position/Technique: Lasso/Spider-Guard
Weight Division: Peso Pesado (79,30 kg / 175.0 lbs)
Team/Association: Zenith JJ
Maria Malyjasiak Biography
Maria Malyjasiak was born on March 2, 1989 in Gdansk – Poland where she grew up, spending her time between Gdansk and Gdynia.
Martial arts became part of Maria's life during her early teens. More specifically from October 2002 when Malyjasiak moved to a new school where the PE teacher was also a judo instructor. After being introduced to the coach by a friend who already practiced the Japanese art of throwing, Malyjasiak decided to join. Something she enjoyed from the very get-go.
Judo became a big portion of Maria Malyjasiak's day to day life early on, with her hard work and talent shining through and reaching an international level by way of the national Poland squad. A team for which Malyjasiak played as an U17 and U20 athlete.
In 2011 Maria was informed of a jiu jitsu tournament in Warsaw, POL where the winning prize was a "all expenses paid" trip to Abu Dhabi to compete in the UAEJJF World Championship. Malyjasiak had never won anything more than a medal in judo and thought it was worth her time. As she didn't know the rules Maria trained jiu jitsu exclusively for 2 months prior to the event, an effort that led to her 1st gold medal in this sport.
The thrill of winning the big prize from a grappling tournament at the UAEJJF Abu Dhabi Pro Trials led Malyjasiak towards jiu jitsu. She eventually quit judo to focus all her efforts on her BJJ progression. Once again Maria's hard work and talent rose above and in just one year she was promoted to purple belt.
On October 2013 Maria travelled to the United States for a competition. There she met Abmar Barbosa, a jiu jitsu black belt with which she started a relationship. As the two grew fonder of each other Malyjasiak started spending more time in the United States than in Poland, ending up earning both her brown and black belts from Abmar – the latter earned on July 4, 2017.
Maria Malyjasiak Takedown