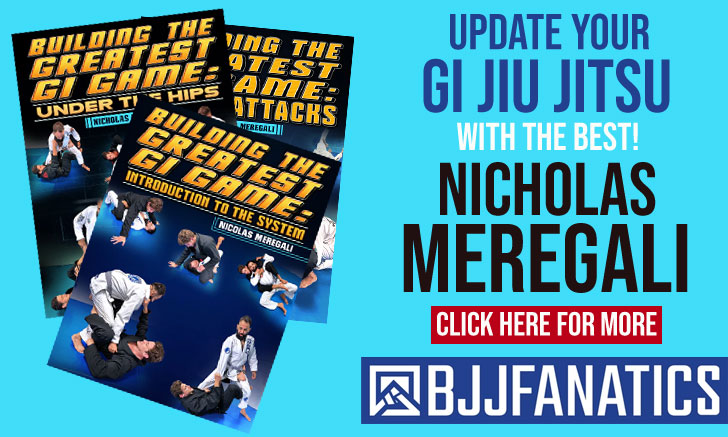 Trained by coach extraordinaire Rodrigo Cavaca, Renato Cardoso made a big name for himself in late 2012 being revered by jiu jitsu's media as the new "crown jewel" of the Checkmat Team. This status came after a series of positive performances in his first couple of months as a black belt, a time when Renato Cardoso conquered the medium heavyweight world jiu jitsu title (CBJJE) as well as the Sao Paulo International Open (IBJJF), only a few weeks later in both his weight class and the absolute by submitting every one of his 9 opponents. In mid 2014 Cardoso switched training camps and moved to the Alliance academy in Sao Paulo.
Renato Cardoso Jiu Jitsu
Full Name: Renato Guimarães Cardoso
Nickname(s): Renato has a few nicknames, such as "Paraíba" (the name of a state, but also the equivalent to Red Neck) or "Pernambuco" both names attributed to him due to the region where Renato grew up, and also Côco (Coconut in Portuguese) due to the shape of his head.
Lineage:  Mitsuyo Maeda > Carlos Gracie > Carlson Gracie > Élcio Figueiredo > Rodrigo Cavaca > Renato Cardoso
Main Achievements:
IBJJF South American Champion (2014**)
IBJJF Sao Paulo Open Champion (2012**)
CBJJE World Champion (2012)
CBJJ Brazilian National Championship Runner-up (2017/2015*)
IBJJF South American Championship Runner-up (2017)
IBJJF World Championship 3rd Place (2019/2018/2015)
IBJJF Pan American Championship 3rd Place (2016)
CBJJ Brazilian National Championship 3rd Place (2018/2017*)
IBJJF European Open Championship 3rd Place (2018)
Main Achievements (Colored Belts):
IBJJF Pan American Champion (2012 brown belt)
CBJJ Brazilian National Champion (2012 brown, 2009* purple)
FPJJ Sao Paulo State Champion (2011** brown)
XII Copa Internacional Champion (2011 brown)
* Absolute
** Weight and absolute
Favourite Position/Technique: 50/50 guard, Triangle Choke and "Botinha" Footlock
Weight Division: Peso Médio/Peso Meio-Pesado
Team/Association: Alliance academy
Renato Cardoso Biography
Renato Cardoso was born on the 13th of April, 1988 in São Paulo, Brazil, though he moved to Pernambuco when he was 6 years old. Renato started training martial arts through judo, when he was 13 years old and competed in the sport, winning a Pernambuco State championship when he was a blue belt. His interest for jiu jitsu came through a few of his friends and neighbours who practiced BJJ, they took Renato to his first class when he was in his late 15's, and he immediately fell in love with jiu jitsu and started training consistently.
His first academy was at the garage of a weight lifting gym, which had a very small matted area of 2×2 meters. The coaches were Adriano Stanislau and Denis "Deninho" Mitchael, both were very big influences in Renato Cardoso's jiu jitsu career, and Cardoso defended the colours of "Boca-De La Riva" during the guidance of the Stanislau/Mitchael duo; these two coaches graduated Renato with his blue and purple belts.
The "Boca-De La Riva" team split with Denis Mitchael's move to Florida, US, and Renato Cardoso found a new team to train with, Nova União, training under Vitor Hugo and Bruno Novaes, who later awarded Cardoso his brown belt.
Renato Cardoso's friendship with Rodrigo Cavaca dates from 2009, they met at the Brazilian National Championships, a tournament Renato won in the absolute division winning against none other then future team mates Antonio Junior "Cara de Sapato" (in the semi final) and Marcus Almeida "Buchecha" in the final. Renato met Checkmat's coach, Cavaca at this competition, and the two became friends. In 2010, Cavaca and Cardoso met again at the same tournament, after failing to medal that year Renato complained to Cavaca that there was not enough sparring partners and hard training at his town for him to push for the top spots at the major tournaments, and that though he wanted to make a living of BJJ, it just wasn't happening for him given the state of jiu jitsu where he lived. Rodrigo Cavaca offered him a spot at his academy in Santos, Sao Paulo, and proposed him to teach at one of his affiliated academies as a way to earn a living, Rodrigo Cardoso immediately accepted and joined the Cavaca training centre, sharing the mats with BJJ phenomenon's like Marcus "Buchecha", Michelle Nicolini, "Cara de Sapato", Bernardo Tavolaro, Nivaldo Oliveira and many others. With high level training partners, Renato's jiu jitsu level sky rocketed, and he started making an impression once again, his hard work earned him his black belt from Cavaca on the 15th of June, 2012.
A month later after receiving his black belt, Renato Cardoso made his debut at the World Championships of CBJJE, he passed the test with flying colours, submitting all of his opponents on the way to the final of the medium heavyweight division, which he won, and the absolute division, falling short at the final of the open weight against heavy favourite Claudio Calasans, losing by 1 advantage (2×2 points on scoreboard and 2×3 advantages). He would fight again in August at the Sao Paulo International Open, submitting all of his opponents in both his weight and the absolute division.
On the second semester of 2014, Renato Cardoso decided to cut his ties with the Checkmat team, moving to the Alliance academy.
Renato Cardoso Grappling Record
185 WINS
BY POINTS


BY ADVANTAGES




BY SUBMISSION




BY DECISION




BY PENALTIES




BY DQ



95 SUBMISSIONS WINS
#ff9124
North south choke
3
3
#22c9a5
Triangle armbar
3
3
#03c61f
Choke from back
1
1
69 LOSSES
BY POINTS


BY ADVANTAGES




BY SUBMISSION




BY DECISION




BY PENALTIES




BY DQ



7 SUBMISSIONS LOSSES
#214eb8
Choke from back
43
3
#5AD3D1
Bow and arrow
14
1
#fad11b
Shoulder pressure
14
1
Renato Cardoso Fight History
ID
Opponent
W/L
Method
Competition
Weight
Stage
Year
3485

Claudio Calasans

Claudio Calasans
L
Pts: 0x0, Adv
Mundial CBJJE
ABS
F
2012
4376

Leandro Lo

Leandro Lo
L
Pts: 15x4
Pan Am. CBJJE
ABS
NA
2013
4429

Bernardo Faria

Bernardo Faria
L
Omoplata
European Open
ABS
4F
2013
4456

Romulo Barral

Romulo Barral
L
Points
European Open
88KG
SF
2013
4607

Andre Galvao

Andre Galvao
L
Choke from back
Pan American
88KG
R2
2013
4696

Manny Diaz

Manny Diaz
L
Pts: 2x0
Copa Podio
88KG
GP
2013
4700

Jaime Canuto

Jaime Canuto
L
Pts: 0x0, Adv
Copa Podio
88KG
GP
2013
4702

Paulo Miyao

Paulo Miyao
L
Choke from back
Copa Podio
88KG
GP
2013
4743

Abraham Marte

Abraham Marte
L
Bow and arrow
World Champ.
ABS
RDS
2013
4895

Murilo Santana

Murilo Santana
L
Pts: 8x0
Mundial CBJJE
88KG
F
2013
5240

Diogo Sampaio

Diogo Sampaio
L
Pts: 4x0
World Pro Trial
88KG
F
2014
5244

Murilo Santana

Murilo Santana
L
Referee Decision
World Pro Trial
ABS
F
2014
5391

Gustavo Campos

Gustavo Campos
L
Pts: 8x8, Adv
Pan American
88KG
SF
2014
5533

Alexandre Ribeiro

Alexandre Ribeiro
L
Pts: 2x0
Brasileiro
ABS
SF
2014
5554

Felipe Pena

Felipe Pena
L
Adv
Brasileiro
88KG
F
2014
5664

Andre Galvao

Andre Galvao
L
Pts: 0x0, Adv
World Pro.
88KG
SF
2014
5831

Gustavo Campos

Gustavo Campos
L
Pts: 11x2
World Champ.
88KG
4F
2014
6446

Claudio Calasans

Claudio Calasans
L
Pts: 0x0, Adv
Brazil Nat. Pro
85KG
4F
2015
6507

Tarcisio Jardim

Tarcisio Jardim
L
Pts: 0x0, Adv
European
ABS
4F
2015
6604

Andre Galvao

Andre Galvao
L
Pts: 4x0
European
88KG
F
2015
6857

Keenan Cornelius

Keenan Cornelius
L
Pts: 5x2
Pan American
88KG
4F
2015
7125

Claudio Calasans

Claudio Calasans
L
Pts: 0x0, Adv
World Pro
85KG
R2
2015
7270

Erberth Santos

Erberth Santos
L
Pts: 0x0, Pen
Brasileiro
ABS
F
2015
7484

Leandro Lo

Leandro Lo
L
Pts: 15x2
World Champ.
88KG
SF
2015
8079

Igor Schneider

Igor Schneider
L
Pts: 5x2
Brazil Nat. Pro
O77KG
SF
2015
8366

Erberth Santos

Erberth Santos
L
Adv
SP National Pro
94KG
F
2015
8375

Leandro Pedrosa

L
Pts: 4x2
SP National Pro
O77KG
4F
2015
8570

Erberth Santos

Erberth Santos
L
Pts: 4x2
South American
ABS
SF
2015
8588

Patrick Gaudio

Patrick Gaudio
L
Pts: 2x2, Adv
South American
88KG
F
2015
9326

Leandro Lo

Leandro Lo
L
Toe hold
Pan American
88KG
SF
2016
9516

Lucio Lagarto

L
Referee Decision
World Pro
ABS
R1
2016
9636

Leandro Lo

Leandro Lo
L
Pts: 2x0
World Pro
85KG
SF
2016
9837

Erberth Santos

Erberth Santos
L
Points
Brasileiro
ABS
SF
2016
10036

Keenan Cornelius

Keenan Cornelius
L
Pts: 5x2
World Champ.
88KG
4F
2016
11221

Igor Schneider

Igor Schneider
L
Pts: 8x4
South American
ABS
4F
2016
12221

Patrick Gaudio

Patrick Gaudio
L
Pts: 2x0
Pan American
88KG
SF
2017
12718

Leandro Lo

Leandro Lo
L
Pts: 7x2
Brasileiro
ABS
SF
2017
12802

Patrick Gaudio

Patrick Gaudio
L
Pts: 0x0, Adv
Brasileiro
88KG
F
2017
13178

Felipe Pena

Felipe Pena
L
Pts: 4x4, Adv
World Champ.
88KG
4F
2017
14481

Matheus Spirandeli

Matheus Spirandeli
L
Pts: 4x4, Adv
South American
88KG
F
2017
14863

Admilson Gobi

Admilson Gobi
L
Pts: 2x0
European Open
ABS
R1
2018
14945

Horlando Monteiro

Horlando Monteiro
L
Pts: 8x0
European Open
88KG
F
2018
15118

Igor Schneider

Igor Schneider
L
Pts: 2x0
ACB S. American
ABS
4F
2018
15357

Tommy Langaker

Tommy Langaker
L
Pts: 4x2
Pan American
ABS
4F
2018
15426

Rudson Mateus

Rudson Mateus
L
Pts: 8x2
Pan American
88KG
4F
2018
16267

Rudson Mateus

Rudson Mateus
L
Pts: 4x2
Brasileiro
88KG
SF
2018
16307

Lucas Barbosa

Lucas Barbosa
L
Pts: 2x2, Adv
Brasileiro
ABS
SF
2018
16573

Gustavo Batista

Gustavo Batista
L
Pts: 5x0
World Champ.
88KG
SF
2018
16653

F. Alano

L
Pts: 4x0
Copa Podio
O94KG
RR
2018
16657

Fellipe Andrew

Fellipe Andrew
L
Pts: 9x0
Copa Podio
O94KG
RR
2018
17184

Fellipe Trovo

Fellipe Trovo
L
Points
Floripa W. Open
ABS
SF
2018
18833

Adam Wardzinski

Adam Wardzinski
L
Pts: 2x2, Adv
Grand Slam AD
94KG
F
2019
19861

Adam Wardzinski

Adam Wardzinski
L
Pts: 7x2
Rome Open
ABS
F
2019
20054

Kaynan Duarte

Kaynan Duarte
L
Pts: 2x0
WP BR Qualifier
94KG
SF
2019
20678

Gustavo Batista

Gustavo Batista
L
Choke from back
World Champ.
88KG
SF
2019
21055

Helton Jose

Helton Jose
L
Referee Decision
ACB World Champ.
95KG
SF
2019
21058

Gustavo Batista

Gustavo Batista
L
Referee Decision
ACB World Champ.
95KG
3RD
2019
21064

Victor Hugo

Victor Hugo
L
Pts: 2x2, Adv
ACB World Champ.
ABS
4F
2019
22511

Matheus Godoy

Matheus Godoy
L
Referee Decision
Al Ain Pro
94KG
F
2019
23003

Adam Wardzinski

Adam Wardzinski
L
Pts: 10x1
Grand Slam AD
94KG
4F
2020
23644

Bruno Lima

Bruno Lima
L
Pts: 5x2
Grand Slam LDN
85KG
4F
2020
25548

Gutemberg Pereira

Gutemberg Pereira
L
Shoulder pressure
Grand Slam AD
94KG
SF
2021
25687

Adam Wardzinski

Adam Wardzinski
L
Pts: 6x4
World Pro
94KG
F
2021
29153

Matheus Felipe

Matheus Felipe
L
Referee Decision
BRA Qualifiers
94KG
RR
2021
30911

Catriel Oliveira

Catriel Oliveira
L
Pts: 4x3
Dubai Pro
94KG
F
2022
32380

Catriel Oliveira

Catriel Oliveira
L
Pts: 10x2
Grand Slam AD
94KG
RR
2022
33740

Catriel Oliveira

Catriel Oliveira
L
Pts: 5x4
Fujairah Pro
94KG
F
2022
36263

Vinicius Liberati

Vinicius Liberati
L
Pts: 2x1
WP Qualifier
94KG
F
2022
39698

Catriel Oliveira

Catriel Oliveira
L
Pts: 5x0
ADGS ABD
94KG
SF
2023
3480

Jaroslaw Gajek

W
Triangle
Mundial CBJJE
88KG
4F
2012
3481

Anderson Cyborg

W
Botinha
Mundial CBJJE
88KG
SF
2012
3482

Vitor Toledo

Vitor Toledo
W
Pts: 0x0, Adv
Mundial CBJJE
88KG
F
2012
3483

Mario Henrique

W
Triangle
Mundial CBJJE
ABS
4F
2012
3484

Leandro Brassoto

W
Botinha
Mundial CBJJE
ABS
SF
2012
4379

Unknown

W
Points
Pre Pans FPJJ
O100KG
R1
2013
4380

Unknown

W
Botinha
Pre Pans FPJJ
O100KG
4F
2013
4382

Caio Almeida

Caio Almeida
W
Botinha
Pre Pans FPJJ
O100KG
SF
2013
4390

Unknown

W
Botinha
Manaus Pro Trials
85KG
R1
2013
4391

Unknown

W
Botinha
Manaus Pro Trials
85KG
4F
2013
4392

Felipe Preguiça

W
Kneebar
Manaus Pro Trials
85KG
SF
2013
4425

Nic Ruben

Nic Ruben
W
Pts: 0x0, Adv
European Open
ABS
R1
2013
4427

Jose Junior

Jose Junior
W
Botinha
European Open
ABS
R2
2013
4455

Eduardo Rios

Eduardo Rios
W
N/A
European Open
88KG
4F
2013
4606

Felipe Pena

Felipe Pena
W
Points
Pan American
88KG
R1
2013
4688

T. Stevens

W
Triangle armbar
Copa Podio
88KG
GP
2013
4727

Nilson Braga

W
Points
World Champ.
ABS
RDS
2013
4892

Jurandir Conceicao

Jurandir Conceicao
W
Botinha
Mundial CBJJE
88KG
4F
2013
4894

Anderson Cyborg

W
Botinha
Mundial CBJJE
88KG
SF
2013
5237

Sergio Moraes

Sergio Moraes
W
Kneebar
World Pro Trial
88KG
4F
2014
5238

Pedro Mello

Pedro Mello
W
Triangle
World Pro Trial
88KG
SF
2014
5263

M. Wisniewski

W
N/A
European
88KG
SF
2014
5385

William Zumbro

W
Points
Pan American
88KG
R1
2014
5388

Vitor Toledo

Vitor Toledo
W
Points
Pan American
88KG
4F
2014
5527

Cassio Francis

Cassio Francis
W
Points
Brasileiro
ABS
R1
2014
5661

Max Carvalho

Max Carvalho
W
Pts: 0x0, Adv
World Pro.
88KG
4F
2014
5666

Marcus Vinicius

W
Points
World Pro.
88KG
3PLC
2014
5996

Unknown

W
Triangle
Camp. Internacional
ABS
SF
2014
5997

Paulo Miyao

Paulo Miyao
W
Pts: 3x0
Camp. Internacional
ABS
F
2014
6125

Stefano Goia

W
Wristlock
BJJ Stars
ABS
SPF
2014
6241

Andre G.

W
Kneebar
South American
ABS
4F
2014
6245

Vinicius Marinho

Vinicius Marinho
W
Botinha
South American
ABS
SF
2014
6247

Tony Ferraz

W
Pts: 20x0
South American
88KG
4F
2014
6248

Stefano Correa

W
Botinha
South American
88KG
SF
2014
6249

Victor Bomfim

W
Kneebar
South American
88KG
F
2014
6258

Stefano Correa

W
Kneebar
South American
88KG
SF
2014
6259

Victor Bomfim

W
Kneebar
South American
88KG
F
2014
6486

Jose Junior

Jose Junior
W
Botinha
European
ABS
R2
2015
6500

C. Negromonte

C. Negromonte
W
Referee Decision
European
ABS
R3
2015
6594

Julien Cazier

W
Botinha
European
88KG
R2
2015
6600

Thiago Braga

W
Pts: 4x2
European
88KG
4F
2015
6603

Max Carvalho

Max Carvalho
W
Pts: 7x0
European
88KG
SF
2015
6650

Anderson Wesiley

W
Botinha
World Pro Trials
88KG
F
2015
6651

Raphael Nicolas

W
Adv
World Pro Trials
ABS
F
2015
6853

Steven Peterson

W
Pts: 0x0, Adv
Pan American
88KG
8F
2015
7115

Darragh OConaill

Darragh OConaill
W
Wristlock
World Pro
85KG
R1
2015
7179

Fabio Pulita

W
Points
World Pro
ABS
R1
2015
7249

Adriano Meletto

W
Choke from back
Brasileiro
88KG
4F
2015
7250

William Lima

W
Referee Decision
Brasileiro
88KG
SF
2015
7251

Pedro Pimenta

W
Armbar
Brasileiro
88KG
F
2015
7259

Stefano Correa

W
Estima lock
Brasileiro
ABS
R1
2015
7262

Ricardo Rocha

W
Botinha
Brasileiro
ABS
R2
2015
7265

Felipe Cesar

Felipe Cesar
W
Triangle
Brasileiro
ABS
4F
2015
7269

Pedro Moura

W
Armbar
Brasileiro
ABS
SF
2015
7474

Pedro Mello

Pedro Mello
W
Botinha
World Champ.
88KG
8F
2015
7480

Thiago Sa

Thiago Sa
W
Triangle
World Champ.
88KG
4F
2015
7739

Gabriel Vieira

W
Pts: 2x0
Mundial CBJJE
ABS
R1
2015
7740

Rodrigo Ribeiro

Rodrigo Ribeiro
W
Referee Decision
Mundial CBJJE
ABS
4F
2015
7741

Otavio Nalati

W
Referee Decision
Mundial CBJJE
ABS
SF
2015
7847

F. Toshio

W
Pts: 10x0
SP Open
88KG
4F
2015
7848

Marcos Costa

Marcos Costa
W
Kneebar
SP Open
88KG
SF
2015
7849

Stefano Correa

W
Botinha
SP Open
88KG
F
2015
7857

Unknown

W
Botinha
SP Open
ABS
4F
2015
7858

Rodrigo Ribeiro

Rodrigo Ribeiro
W
Pts: 14x2
SP Open
ABS
SF
2015
7859

Caio Almeida

Caio Almeida
W
Pts: 6x0
SP Open
ABS
F
2015
8067

Gilberto Medeiros

W
Pts: 4x0
Brazil Nat. Pro
85KG
4F
2015
8068

Igor Marques

W
Botinha
Brazil Nat. Pro
85KG
F
2015
8078

Unknown

W
Botinha
Brazil Nat. Pro
O77KG
R1
2015
8223

Unknown

W
Botinha
Floripa Open
ABS
R1
2015
8227

Otavio Nalati

W
Pts: 3x0
Floripa Open
ABS
F
2015
8362

Unknown

W
Botinha
SP National Pro
94KG
4F
2015
8364

Unknown

W
Botinha
SP National Pro
94KG
SF
2015
8370

Unknown

W
Injury
SP National Pro
O77KG
R1
2015
8553

Thiago Souza

W
Wristlock
South American
ABS
R1
2015
8563

Unknown

W
Botinha
South American
ABS
8F
2015
8567

Patrick Gaudio

Patrick Gaudio
W
Footlock
South American
ABS
4F
2015
8585

Marcus Oliveira

W
Pts: 12x0
South American
88KG
4F
2015
8586

Pedro Henrique

W
Kneebar
South American
88KG
SF
2015
9318

Inacio Neto

Inacio Neto
W
Pts: 9x2
Pan American
88KG
8F
2016
9324

Rodrigo Frajardo

W
Pts: 16x0
Pan American
88KG
4F
2016
9626

C. Negromonte

C. Negromonte
W
Pts: 2x0
World Pro
85KG
8F
2016
9633

Rodrigo Reis

W
Botinha
World Pro
85KG
4F
2016
9777

Wesley Archete

W
Kneebar
Brasileiro
88KG
8F
2016
9782

P. Dias

W
Triangle
Brasileiro
88KG
4F
2016
9786

William Martins

W
Pts: 2x0
Brasileiro
88KG
SF
2016
9787

Patrick Gaudio

Patrick Gaudio
W
Points
Brasileiro
88KG
F
2016
9825

Matheus Costa

Matheus Costa
W
Armbar
Brasileiro
ABS
RD
2016
9832

Fernando Gomes

W
Botinha
Brasileiro
ABS
8F
2016
9836

Diego Ramalho

Diego Ramalho
W
Wristlock
Brasileiro
ABS
4F
2016
10031

Giacomo Zanini

W
Triangle armbar
World Champ.
88KG
8F
2016
10583

B. Cuppari

W
Botinha
Sao Paulo Open
94KG
SF
2016
10585

Eduardo Inojosa

W
Pts: 2x0
Sao Paulo Open
94KG
F
2016
11218

Romes Ramos

W
Points
South American
ABS
R1
2016
11244

Unknown

W
Toe hold
South American
88KG
R1
2016
11245

William Martins

W
Points
South American
88KG
F
2016
12212

Sebastian Brosche

Sebastian Brosche
W
Armbar
Pan American
88KG
8F
2017
12218

Diego Ramalho

Diego Ramalho
W
Kneebar
Pan American
88KG
4F
2017
12712

Felipe Cabral

W
Botinha
Brasileiro
ABS
RDS
2017
12716

Max Gimenis

Max Gimenis
W
Clock choke
Brasileiro
ABS
4F
2017
12790

Italo Golcalves

W
Triangle
Brasileiro
88KG
R1
2017
12792

Marcos da Silva

W
North south choke
Brasileiro
88KG
R2
2017
12799

Diogo Almeida

Diogo Almeida
W
Pts: 8x2
Brasileiro
88KG
4F
2017
12801

Horlando Monteiro

Horlando Monteiro
W
Points
Brasileiro
88KG
SF
2017
13166

Gregor Gracie

Gregor Gracie
W
Submission
World Champ.
88KG
8F
2017
14476

Wellington Luis

Wellington Luis
W
Points
South American
88KG
R1
2017
14479

William de Lima

W
N/A
South American
88KG
SF
2017
14942

Luca Anacoreta

Luca Anacoreta
W
Pts: 6x0
European Open
88KG
4F
2018
14943

Patrick Gaudio

Patrick Gaudio
W
Referee Decision
European Open
88KG
SF
2018
15089

Eduardo Tinoco

Eduardo Tinoco
W
Pts: 2x0
ACB S. American
85KG
R1
2018
15094

Uknown

W
Calf slicer
ACB S. American
85KG
R2
2018
15099

Uknown

W
Pts: 4x2
ACB S. American
85KG
4F
2018
15100

Delson Heleno

Delson Heleno
W
Pts: 2x0
ACB S. American
85KG
F
2018
15274

Lucas De Melo

W
Submission
SA Continental Pro
94KG
4F
2018
15275

Jurandir Conceicao

Jurandir Conceicao
W
Pts: 0x0, Adv
SA Continental Pro
94KG
SF
2018
15276

Daniel Andrade

W
Pts: 2x0
SA Continental Pro
94KG
F
2018
15351

Arnaldo Maidana

Arnaldo Maidana
W
Pts: 4x2
Pan American
ABS
R2
2018
15422

Nick Schrock

Nick Schrock
W
Triangle
Pan American
88KG
8F
2018
15647

Leonardo Henrique

W
Triangle
Floripa Fall Open
88KG
4F
2018
15648

Gustavo Santiago

W
Points
Floripa Fall Open
88KG
SF
2018
15649

Rodrigo Acioli

W
Points
Floripa Fall Open
88KG
F
2018
15653

Erberth Santos

Erberth Santos
W
Armbar
Floripa Fall Open
ABS
SF
2018
16256

Pedro Henriques

W
North south choke
Brasileiro
88KG
R1
2018
16265

Diogo Almeida

Diogo Almeida
W
North south choke
Brasileiro
88KG
4F
2018
16302

Thiago Sa

Thiago Sa
W
Estima lock
Brasileiro
ABS
8F
2018
16305

Kitner Moura

W
Triangle armbar
Brasileiro
ABS
4F
2018
16565

Roberto Dib

W
Pts: 0x0, Adv
World Champ.
88KG
8F
2018
16571

Esdras Mendes

W
Pts: 6x4
World Champ.
88KG
4F
2018
16645

D. Johnson

D
---
Copa Podio
O94KG
RR
2018
16650

Perttu Tepponen

Perttu Tepponen
W
Pts: 2x0
Copa Podio
O94KG
RR
2018
17079

Marcus Fernandes

W
Points
Vitoria Open
94KG
SF
2018
17080

Joao Oliveira

W
Points
Vitoria Open
94KG
F
2018
17096

Italo Gules

W
Points
Vitoria NGO
ABS
SF
2018
17176

Richard Goncalves

W
Submission
Floripa W. Open
94KG
4F
2018
17177

Diogo Nascimento

W
Points
Floripa W. Open
94KG
SF
2018
17179

Matheus Godoy

Matheus Godoy
W
Botinha
Floripa W. Open
94KG
F
2018
18736

Matheus Godoy

Matheus Godoy
W
Referee Decision
Dubai Pro
94KG
SF
2018
18737

Felipe Bobrick

W
Submission
Dubai Pro
94KG
F
2018
18829

Oriones Netto

W
Pts: 20x0
Grand Slam AD
94KG
4F
2019
18832

Helton Jose

Helton Jose
W
Pts: 2x0
Grand Slam AD
94KG
SF
2019
19271

Flavio Serafin

W
Choke
Ras A NG Pro
92KG
F
2019
19850

Oliver Geddes

Oliver Geddes
W
Points
Rome Open
94KG
SF
2019
19851

Louis Glismann

W
N/A
Rome Open
94KG
F
2019
19857

Louis Glismann

W
N/A
Rome Open
ABS
4F
2019
19860

Sebastian Brosche

Sebastian Brosche
W
N/A
Rome Open
ABS
SF
2019
20051

Anderson Lima

W
Choke
WP BR Qualifier
94KG
4F
2019
20675

Rudson Mateus

Rudson Mateus
W
Pts: 2x2, Adv
World Champ.
88KG
4F
2019
21051

Georgii Emelianov

W
Pts: 6x0
ACB World Champ.
95KG
4F
2019
22510

Eduardo Machado

W
Submission
Al Ain Pro
94KG
SF
2019
22917

Matheus Godoy

Matheus Godoy
W
Referee Decision
Dubai Pro
94KG
SF
2019
22918

Felipe Bobrick

W
Submission
Dubai Pro
94KG
F
2019
23000

Basel Fanous

W
Toe hold
Grand Slam AD
94KG
R1
2020
23008

Jackson Sousa

Jackson Sousa
W
Pts: 2x0
Grand Slam AD
94KG
RPC
2020
23009

Matheus Godoy

Matheus Godoy
W
Botinha
Grand Slam AD
94KG
3RD
2020
23192

Thiago Sa

Thiago Sa
W
Pts: 4x1
Emirates Pro
94KG
SF
2020
23193

Vandre Barbosa

W
Choke
Emirates Pro
94KG
F
2020
23649

Daniel de Souza

W
Botinha
Grand Slam LDN
85KG
RPC
2020
23651

Julio Anjos

Julio Anjos
W
Pts: 2x0
Grand Slam LDN
85KG
RPC
2020
23652

Gilvan Costa

W
Pts: 3x2
Grand Slam LDN
85KG
3RD
2020
25279

Thiago Pessoa

W
Botinha
Abu Dhabi Pro
94KG
SF
2021
25280

Ithalo Lopes

W
Kneebar
Abu Dhabi Pro
94KG
F
2021
25546

Ithalo Lopes

W
Pts: 2x0
Grand Slam AD
94KG
4F
2021
25550

Bruno Lima

Bruno Lima
W
Pts: 4x0
Grand Slam AD
94KG
RPC
2021
25552

Ithalo Lopes

W
Pts: 2x0
Grand Slam AD
94KG
3RD
2021
25683

Bruno Lima

Bruno Lima
W
Pts: 3x1
World Pro
94KG
4F
2021
25685

Patrick Gaudio

Patrick Gaudio
W
Pts: 2x0
World Pro
94KG
SF
2021
26901

Ruben Lemos

W
Botinha
Asia Cont. Pro
94KG
SF
2021
26902

Lucas Giraud

W
Pts: 8x2
Asia Cont. Pro
94KG
F
2021
29150

Ithalo Lopes

W
Pts: 3x1
BRA Qualifiers
94KG
RR
2021
29151

Francisco Lima

W
Pts: 2x0
BRA Qualifiers
94KG
RR
2021
30496

Khaled Raafat

W
Submission
Abu Dhabi Pro
94KG
SF
2022
30497

Catriel Oliveira

Catriel Oliveira
W
Toe hold
Abu Dhabi Pro
94KG
F
2022
30909

Eduardo Machado

W
Submission
Dubai Pro
94KG
SF
2022
31766

Vandre Barbosa

W
Pts: 2x0
NAS Sports
100KG
4F
2022
31769

Caio Mendonca

W
Wristlock
NAS Sports
100KG
SF
2022
31770

Guilherme Bacha

Guilherme Bacha
W
Referee Decision
NAS Sports
100KG
F
2022
32379

Ithalo Araujo

W
Pts: 3x2
Grand Slam AD
94KG
RR
2022
33737

Ruslan Israilov

W
Pts: 5x2
Fujairah Pro
94KG
4F
2022
33739

Filipe Brobricj

W
Wristlock
Fujairah Pro
94KG
SF
2022
36260

Eduardo Machado

W
Submission
WP Qualifier
94KG
4F
2022
36262

Caio Mendonca

W
Submission
WP Qualifier
94KG
SF
2022
39695

Bartosz Zawadzki

W
Pts: 3x0
ADGS ABD
94KG
4F
2023
39702

Caio Mendonca

W
Pts: 3x0
ADGS ABD
94KG
3RD
2023
40932

Jakson Bernardo

W
Submission
Dubai Pro
94KG
SF
2023
40934

Caio Mendonca

W
Pts: 1x0
Dubai Pro
94KG
F
2023
41316

Flavio Serafin

W
Triangle
UAE Nat Pro
94KG
SF
2023
41317

Igor Sousa

W
Referee Decision
UAE Nat Pro
94KG
F
2023
Cover picture by Gracie Mag
Renato Cardoso vs Mario Henrique

Renato Cardoso vs Leandro Brassoloto

Renato Cardoso vs Jaroslaw Gajek

Renato Cardoso vs Anderson Cyborg