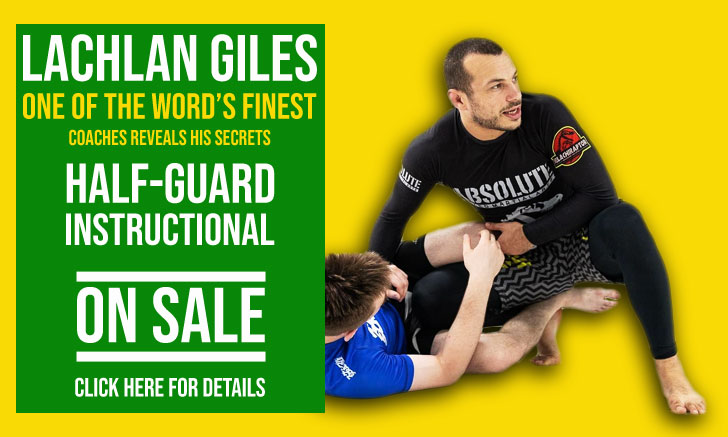 Ricardo Vieira also known as "Ricardinho" or "Rico" Vieira in the jiu jitsu world, is a 9x World BJJ Champion (six times with IBJJF and three times with CBJJO) and one of the top grappling coaches in the world. Ricardo Vieira, together with his brother Leozinho Vieira lead the famous Checkmat academy, Ricardinho from Rio de Janeiro at Fightzone and Leozinho from California, US.
Ricardo Vieira Jiu Jitsu
Full Name: Ricardo Alcantara Vieira
Nicknames: Ricardinho and Rico – The suffix "inho" in Portuguese is usually used as a gentle and warm way of saying someone's name. It can also mean little, like "Little Ricardo". Rico is another way of saying Ricardo.
Lineage: Mitsuyo Maeda > Carlos Gracie > Helio Gracie > Rolls Gracie > Romero Cavalcanti > Ricardo Vieira
Main Achievements:
World Champion (2001 Black, 2000 & 1999 Brown, 1998 Purple, 1997 & 1996 Blue – CBJJ/IBJJF)
Pan American Champion (2002)
World Cup Champion (2004, 2005, 2006 CBJJO)
Brazilian National Nogi Champion (2011 Master)
Weight Category: Super Featherweight (64Kg – 141lbs).
Team/Association: Vieira Bros – Checkmat Jiu Jitsu
Ricardo Vieira Biography
Ricardo Vieira was born on the 9th of January 1979 in Rio de Janeiro Brazil. He is the brother of Jiu Jitsu black belts: Leonardo Vieira and Leandro Vieira. Ricardo first stepped on a jiu jitsu mat at the age of 5, with the legendary Romero Cavalcanti as his coach. His aptitude for BJJ shinned through right from the get go, with multiple trophies won in the junior leagues, including the Mundial (world Championships) a competition he won in every belt division he competed, from Blue Belt to Black Belt.
After two straight years in the podium of the "Mundial" as a Brown Belt (1998 and 1999), Ricardo was promoted by his instructor to Black Belt. In the major league of Jiu Jitsu, he faced the most fierce Super Featherweight fighter in history, Robson Moura. This epic battle took place in 2001 World Championship's semi finals, with the victory going to Ricardinho in the final seconds, as he went on to win the title.
After a few years as a black belt with many more medals around his neck (including the World Cup – CBJJO) Ricardo Vieira slowly started disappearing from the Jiu Jitsu competitive scene, this happened mainly because he started coaching at his academy, assisting Mr Cavalcanti. After his master left to the USA (where he formed an academy in Atlanta), Ricardinho took the helm, with Rodrigo "Comprido" Medeiros by his side ( "Comprido" also moved to the US later on, leaving Ricardinho to lead the Rio de Janeiro team by himself).
In 2002 Ricardo was one of the fighters who left the Alliance Team (with most of the main fighters in the team tagging along) after an internal dispute, taking the opportunity to form "VB Team" with the help of his brothers (the V.B. stands for "Vieira Brothers"). The VB Team then associated with Brasa which was also formed off the split with Alliance. Ricardo worked with Brasa for the most of 4 years, after which he left to be part of Checkmat.
Ricardo Vieira is also a synonym of charity, as he has took over Fernando Augusto's project in the Cantagalo Slums in Rio de Janeiro. A project raised to take children off the streets and away from gun crime, a very common end for kids in this impoverished part of the city. The project is based on Jiu Jitsu, teaching those that cannot afford being taught for free while building their social skills and teaching them the benefits of citizenship.
Ricardo Vieira's and VB Team's saying is "Nunca desista dos seus sonhos" – Never give up your dreams, a testament that Ricardo abides by.
In 2009 Ricardo made reappearance to a BJJ competition in Stockholm, Sweden, winning the absolute division in the Stockholm BJJ Open, he also made another appearance in 2011 at the Brazilian National Nogi Championships where he won the Master's division as a lightweight.
Fight Zone Copacabana – Rio de Janeiro
Address:
Rua Francisco Sa, 36
Copacabana – Rio de Janeiro
Schedule:
Tues-Fri: 7am to 8.30am
Mon-Fri: 10.30am to 12pm
Mon-Fri: 4.30pm to 6pm
Mon-Fri: 8pm to 9.30pm
Banner photo taken by William Burkhardt of BJJ Pix.
Ricardo Vieira Grappling Record
10 WINS
BY POINTS


BY ADVANTAGES




BY SUBMISSION




BY DECISION




BY PENALTIES




BY DQ



3 SUBMISSIONS WINS
2 LOSSES
BY POINTS


BY ADVANTAGES




BY SUBMISSION




BY DECISION




BY PENALTIES




BY DQ



1 SUBMISSION LOSSES
Ricardo Vieira Fight History
ID
Opponent
W/L
Method
Competition
Weight
Stage
Year
635

Robson Moura

Robson Moura
L
Pts: 2x2, Adv
World Cup
64KG
F
2002
4957

Joao Miyao

Joao Miyao
L
Heel hook
ADCC
66KG
4F
2013
583

Andre Motta

W
N/A
World Champ.
64KG
4F
2001
584

Robson Moura

Robson Moura
W
Pts: 6x5
World Champ.
64KG
SF
2001
585

Daniel Beleza

Daniel Beleza
W
Pts: 0x0, Adv
World Champ.
64KG
F
2001
634

Marco Galvao

W
Ezekiel
World Cup
64KG
SF
2002
643

Dai Yoshioka

W
Pts: 10x0
Ground Impact
64KG
SPF
2002
923

Marcelo dos Santos

W
Points
World Cup
64KG
SF
2003
924

Armando Guedes

W
Points
World Cup
64KG
F
2003
1073

Armando Guedes

W
Pts: 2x0
World Cup
64KG
F
2004
1259

Bernardo Pitel

Bernardo Pitel
W
Triangle
World Cup
64KG
F
2005
4948

Yuta Sasaki

W
Guillotine
ADCC
66KG
R1
2013
Ricardo Vieira vs Bernardo Pitel

Ricardo Vieira Fighting Video 1

Ricardo Vieira Fighting Video 2