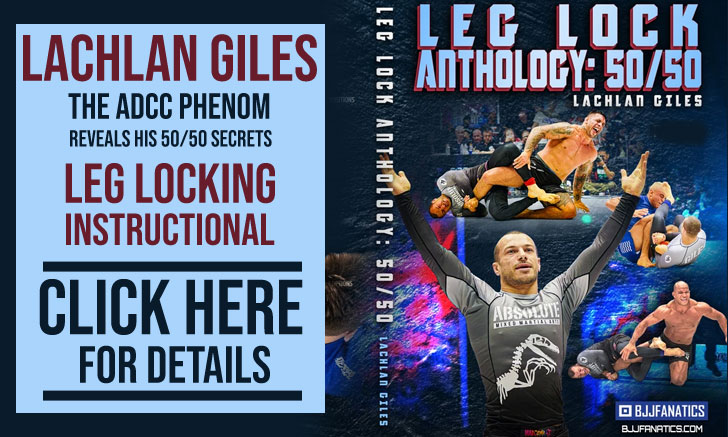 Roberto Magalhaes, commonly known by Brazilian Jiu Jitsu practitioners and enthusiasts as "Roleta", is regarded as one of the All Time Greatest BJJ competitors and the creator of the inverted guard, a position that revolutionized the sport in the 1990's. 4x World Champion, Roleta earned his Jiu Jitsu black belt training under Carlinhos Gracie in the Gracie Barra academy of Rio de Janeiro, he has since opened his own academy, Roleta BJJ.
Roberto Roleta Jiu Jitsu
Full Name: Roberto Magalhaes
Nickname: Roleta actually means Roulette, the name was probably atribuited because of his guard.
Lineage: Mitsuyo Maeda > Carlos Gracie Sr. > Carlos Gracie Junior > Roberto Magalhaes
Main Achievements:
4x World Champion (1996, 1997, 1998, 2000);
3x World Silver Medallist (1998 – open weight, 2x 1999 – weight and open weight);
4x Pan American Champion (1996, 1997, 1998, 1999);
Brazilian National Champion (1996)
Weight Division: Meio-Pesado (88kg/194.5lbs)
Favourite Position: Inverted Guard
Team/Association: Roleta Jiu Jitsu
Roberto Roleta Magalhaes Biography
Roberto Magalhaes was born in Aracajú, State of Sergipe, north of Brazil. He started training Karate at the age of 12 and spent 5 years in the Japanese martial art before joining a Brazilian Jiu Jitsu class. His brothers already practised BJJ, but Roberto was adamant that the Karate was the way forward. It was only after watching a class of Jiu Jitsu that Mr Magalhaes got interested in the grappling art. He was 17 years old at the time and he says that while seeing a local BJJ class he noticed the instructor showing a move that could of saved him a while back in a street brawl. He decided to add Jiu Jitsu to his arsenal and joined a gym ran by Joe Moreira.
He stayed with Joe Moreira achieving his BJJ purple belt while winning a few local tournaments and maintaining his Karate  training. But as he moved up in rank, Roleta reached a point in which he understood that to excel at Jiu Jitsu, he needed to pour his heart and soul in to it, with that in mind he moved to Rio de Janeiro to train with the Gracie Barra team, which was led by Carlos Gracie Junior and was already one of the most famous academies in Brazil.
During this period he also found that trusting on what he was being shown technique wise would not be enough. He wasn't an explosive guy and if everyone was learning the same techniques, the feeling was the most athletic guy would always have the advantage. Trusting his creativity he started thinking of new positions, this became his obsession developing them 24/7. He stated on his website that often he would think of a position in the middle of the night and grab a piece of paper to write it down so he wouldn't forget. This perseverance ended in Roberto creating one of the most revolutionary guards in the history of Jiu Jitsu, the Inverted Guard.
In 1996 Roleta (as he was already called by then) was given his black belt with the intent of fighting in the World Championships that year. The big duel between the Carlson Gracie Academy and Gracie Barra was on the horizon and Carlson Gracie had an Ace in the Meio Pesado category by the name of Walid Ismail who had been undefeated for a few years. Carlos Gracie planed to use his own "secret weapon" in Roleta Magalhaes, and it worked. Walid was surprised by Roleta's "strange" new position and ended swept by Roleta which was enough to win the bout between the two. Roleta would go on to win the tournament which was the very first World Jiu Jitsu Championship, a deed Roberto would savour 3 more times in his career.
Roberto Magalhaes continued his rampant career through the late 1990's and the early 2000's getting the reputation of the best guard in Jiu Jitsu during that period, a very impressive title as the guard has been arguably BJJ's greatest contribution to Martial Arts. During this period, Roberto Magalhaes also reached academic prowess by finishing his masters in Industrial Engineering.  He retired after his glorious competitive period dedicating himself to teaching BJJ in both Brazil and the United States.
Roberto Roleta Grappling Record
21 WINS
BY POINTS


BY ADVANTAGES




BY SUBMISSION




BY DECISION




BY PENALTIES




BY DQ



8 SUBMISSIONS WINS
#d1212a
Inverted armbar
13
1
8 LOSSES
BY POINTS


BY ADVANTAGES




BY SUBMISSION




BY DECISION




BY PENALTIES




BY DQ



1 SUBMISSION LOSSES
Roberto Roleta Fight History
Roleta Magalhaes vs Rodrigo Minotauro Nogueira (1999 Mundial, Absolute Division)

Roberto "Roleta" Magalhaes vs Fernando "Margarida" Pontes