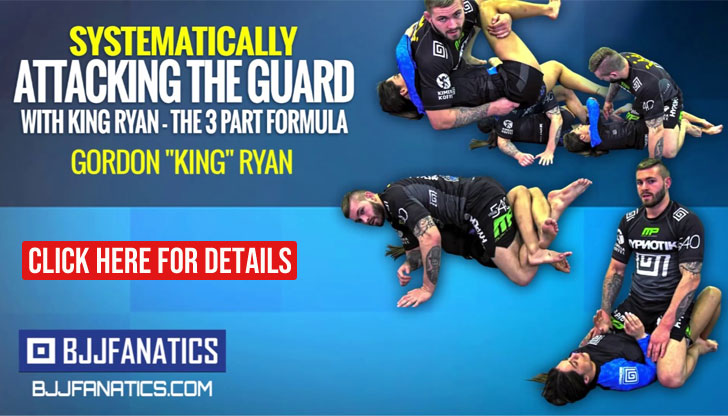 Roberto Satoshi, also known as Roberto "Toshi", is one of five successful grappling siblings: Mauricio Dai de Souza, Marcos Yoshio de Souza, and Cristiane Yukari de Souza, all children of the late Master Adilson de Souza. Roberto became a big name in Jiu Jitsu after his win at the World Championship in 2010 (brown belt), being considered after that tournament one of the hottest prospects in BJJ. A status well solidified in the years that followed with wins at the European Open, Rickson Gracie Cup and many other tournaments.
Roberto Satoshi Jiu Jitsu
Full Name: Roberto Satoshi de Souza
Nickname: His father always called him "Toshi" (short for Satoshi), and that name is still used regularly amongst friends and media.
Lineage: Carlos Gracie > George Gracie > Octávio de Almeida > Adilson de Souza > Roberto Satoshi
Main Achievements:
1st Place IBJJF European Open (2012)
1st Place UAEJJF Abu Dhabi World Pro (2012/2014)
1st Place IBJJF Asian Open (2010*)
1st Place UAEJJF Grand Slam, TYO (2015/2016)
1st Place DEEP XGP (2007)
1st Place FPJJ Sao Paulo State Championships (2007)
2nd Place IBJJF World Championship (2017)
2nd Place UAEJJF Abu Dhabi World Pro (2016)
2nd Place UAEJJF Grand Slam, ADB (2017)
3rd Place IBJJF World Championship (2012/2014)
3rd Place UAEJJF Abu Dhabi World Pro (2015)
Main Achievements (Colored Belts):
1st Place IBJJF European Open (2011 brown)
1st Place IBJJF World Championship (2006** blue, 2009 purple, 2010 brown)
1st Place Rickson Gracie Cup (2008 purple, 2010* brown)
* Absolute
** Weight and Absolute
Favorite Position: Guard
Weight Division: Peso Leve (76kg/167lbs)
Team/Association: Academia Bonsai
Roberto Satoshi Biography
Roberto Satoshi de Souza was born on the 19th of September, 1989 in Sao Paulo, Brazil. Roberto started training martial arts as a child under his father's tutelage, learning Judo at first and later Jiu-Jitsu. Reaping the profits of being one of the youngest of a family fully dedicated to Jiu-Jitsu, Roberto started making a dent in the BJJ junior divisions by winning several trophies, including the World Championship in both his weight category and the open weight, immediately standing out as one of the sports rising stars. Unfortunately, after 2006, the World Jiu-Jitsu championship was taken away from Brazil and started being held in California, USA, as Satoshi could not get strong sponsorships to compete abroad he missed a couple of years, making his return in 2009 with a successful run for the world title.
As Mauricio (Roberto's oldest brother) settled in Japan, opening an academy there, Satoshi decided to visit the country both to compete and to see his brother. The experience was so successful that Roberto decided to stay for good, at first living as he could, working in factories to survive, but shortly after he managed to break through and started making a living solely out of competing and teaching Jiu-Jitsu.
On the 1st of May 2011, Roberto Satoshi received the well-deserved black belt from the hands of his father, hours after the ceremony Master Adilson de Souza passed away in the hospital due to a prolonged illness.
Roberto Satoshi Grappling Record
Roberto Satoshi de Souza's record at black belt in the main tournaments of the jiu jitsu circuit.

Roberto Satoshi Grappling Record
61 WINS
BY POINTS


BY ADVANTAGES




BY SUBMISSION




BY DECISION




BY PENALTIES




BY DQ



37 SUBMISSIONS WINS
#86e620
Choke from back
16
6
#5AD3D1
Bow and arrow
11
4
#ff9124
Triangle armbar
5
2
#22c9a5
Flying armbar
3
1
#03861f
Reverse triangle
3
1
#039a1f
Triangle/armbar
3
1
15 LOSSES
BY POINTS


BY ADVANTAGES




BY SUBMISSION




BY DECISION




BY PENALTIES




BY DQ



2 SUBMISSIONS LOSSES
Roberto Satoshi Fight History
Roberto Satoshi vs Samuel Kinoshita

Roberto Satoshi vs Jordon Schultz

Roberto Satoshi vs Michael Langhi

Roberto Satoshi vs Pedro Bessa