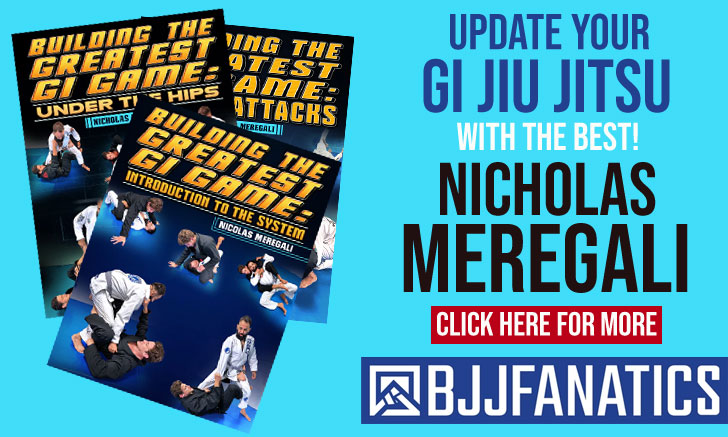 Sergio Benini is a Brazilian jiu jitsu black belt under Vinicius "Draculino" Magalhães of Gracie Barra – Belo Horizonte, a team he took over as head coach in 2015. One of the top representatives of Draculino's famous academy as an athlete, Sergio Benini became a well recognised jiu jitsu instructor at GB-BH, having helped in the development of big names in this sport/martial art such as Felipe Pena and Pedro Araújo, to name a few.
Sergio Benini Jiu Jitsu
Full Name: Sergio Rodrigo de Oliveira Benini
Nickname: n/a
Lineage: Mitsuyo Maeda > Carlos Gracie > Helio Gracie > Carlos Gracie Jr > Vinicius Magalhães > Sergio Benini
Main Achievements:
CBJJ Brazilian National Champion (2002 blue)
CBJJ Brazilian National Team Champion (2002 blue, 2003/2005 purple, 2016 black)
IBJJF Belo Horizonte International Open No-Gi Champion (2016)
IBJJF Belo Horizonte International Open Champion (2016)
CBJJ Brazilian National Team Championship Runner-up (2015 black)
IBJJF São Paulo International Open Runner-up (2013 black)
UAEJJF Abu Dhabi World Pro Championship Runner-up (2014)
UAEJJF Abu Dhabi World Pro Trials 3rd Place (2012)
Favorite Position/Technique: Omoplata
Weight Division: Peso Leve/Médio
Team/Association: Gracie Barra BH
Sergio Benini Biography
Sergio Benini was born on October 11, 1981 in Juiz de Fora – a city in the southeastern Brazilian state of Minas Gerais, though he moved to MG's capital Belo Horizonte (BH) as a toddler.
It was by watching the Ultimate Fighting Championship's (UFC) early shows that Sergio became interested in combat sports, particularly Gracie jiu jitsu thanks to Royce Gracie's brave performances inside the octagon. By the age of 18 (1999) Benini decided it was time to try this martial art, then joining Danilo Manoel's academy.
Danilo was a student of Vinicius "Draculino" Magalhães, leader of the Gracie Barra (GB) franchise in Belo Horizonte, and through that connection – while still a white belt Sergio started training also at GB – BH headquarters with a schedule split between Draculino's day classes and Danilo's night-time class.
Being one of Draculino's savviest students, Benini was taken in as an assistant coach when he was a purple belt (2003). His many wins inside the mats both as a coach and competitor earned Sergio his black belt on the 21st of December of 2007.
Sergio Benini taught regularly at GB-BH headquarters for many years, helping the development of many stars produced by the team, an academy that is one of the strongest jiu jitsu stables in the world. In 2015, with Draculino and Marcelo Azevedo in the USA, Benini took the control of the main academy, together with Claudio "Caloquinha" Matos.
Early in 2017 Benini, Caloquinha and Draculino Inaugurated a new Gracie Barra Belo Horizonte facility, which became the team's headquarters, with the lead of the academy resting on both Sergio and Claudio.
Sergio Benini vs Vinicius Carvalho