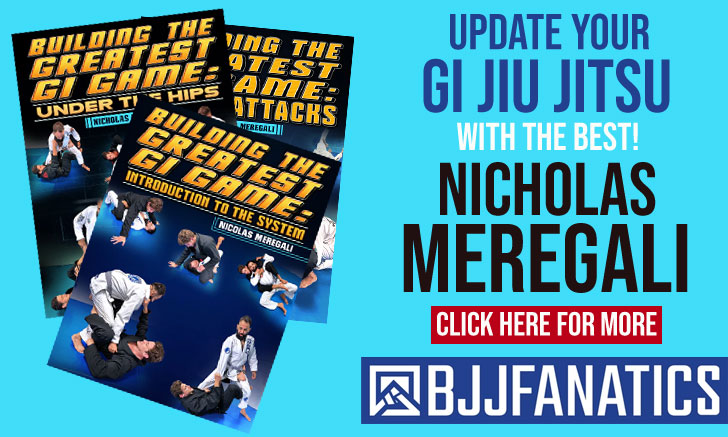 Vinícius Martins, also known as "Chambourcy" is a jiu-jitsu black belt under Mario Reis and a headlining figure in his generation's professional circuit as a medium-heavyweight, where he represents one of the most fruitful grappling hubs in the world, Alliance Porto Alegre (Brazil). Martins first made waves in the sport through his numerous medals in the International Brazilian Jiu-Jitsu Federation (IBJJF) league.
Vinícius Martins Jiu-Jitsu
Full Name: Vinícius do Canto Martins
Nickname: Martins is often referenced by his peers as Chambourcy, a label that dates back to his early days in the sport of jiu-jitsu, when he was the only kid in the training room. "Chamburci" is the name of the yogurt brand he ate before every class. As the brand is usually associated with young children, that became associated with Martins in jest.
Lineage: Carlos Gracie > Helio Gracie > Alvaro Barreto > Sylvio Behring > Mario Reis > Vinícius Martins
Main Achievements:
2nd Place IBJJF World Championship (2015 blue, 2020 / 2021 brown)
2nd Place CBJJ Brazilian Nationals (2021 brown)
3rd Place IBJJF World Championship (2019 purple)
3rd Place IBJJF European Open (2019 purple)
3rd Place CBJJ Brazilian Nationals (2014 blue, 2019 purple)
Favorite Position/Technique: Open Guard
Weight Division: Meio Pesado (88,30 kg / 195.0 lbs)
Team/Association: Alliance
Vinícius Martins Biography
Vinícius Martins was born on September 21, 1996, in Porto Alegre the capital of the Brazilian state of Rio Grande do Sul, where he grew up.
Like many Brazilian children, Martins' first contact with competitive sports was through football (soccer), playing for his school and local teams as a child.
In 2009, Vinícius' older brother joined a jiu-jitsu gym led by coach Rodrigo "Sem" Claus. Being very close to his brother, it didn't take more than one month until Martins was asking his parents to follow his lead, which they agreed to.
Seeing the benefits jiu-jitsu had in terms of self-defense and how strong it made him feel, he quickly drifted away from soccer, leading him to abandon this sport at the age of 12 to focus all his extra-curricular time on grappling under the guidance of coach Claus and Iuri Cilenti.
Although guided through his junior belts by Rodrigo "Sem" (at first) and (later by) Iuri Cilenti, his workgroup was supervised by head instructor Mario Reis from the get-go. As such, once Martins took a more serious approach to his training and competitive schedule, his tuition was taken over by Reis (around the time of his green belt rank).
Although he opted to go full-time with his training shortly after being promoted to purple belt, a severe knee injury took him out of the game for nearly 2 years. After this ordeal, Martins returned to competition in 2017, but by that time he split his training equally with his academic studies at a local university. He would return to the big IBJJF events in 2019, and do so successfully.
After 3 years of consistent results in the colored belt divisions, on July 2022, Vinícius Martins was promoted to the black belt rank by coach Mario Reis.
Vinicius Martins Grappling Record
26 WINS
BY POINTS


BY ADVANTAGES




BY SUBMISSION




BY DECISION




BY PENALTIES




BY DQ



10 SUBMISSIONS WINS
#5AD3D1
Bread cutter choke
20
2
#fad11b
Crucifix choke
10
1
#f58822
Straight ankle lock
10
1
6 LOSSES
BY POINTS


BY ADVANTAGES




BY SUBMISSION




BY DECISION




BY PENALTIES




BY DQ



3 SUBMISSIONS LOSSES
#86e620
Cachecol choke
33
1
Vinicius Martins Fight History
ID
Opponent
W/L
Method
Competition
Weight
Stage
Year
37211

Lucas Protasio

Lucas Protasio
L
Armbar
European Open
82KG
4F
2023
38874

Alex Munis

Alex Munis
L
Referee Decision
Salvador FO
88KG
SF
2023
39497

Pedro Maia

Pedro Maia
L
Cachecol choke
Brasileiro
82KG
4F
2023
42037

Agnelo Sales

L
Pts: 6x2
Floripa WO
88KG
SF
2023
42059

Vinicius Liberati

Vinicius Liberati
L
Katagatame
Floripa WO
ABS
SF
2023
42740

Bruno Bressan

L
Referee Decision
Sul Americano
82KG
F
2023
35420

Bruno Gambim

W
Pts: 2x0
Curitiba SPO
82KG
4F
2022
35421

Pedro Henrik

W
Pts: 2x0
Curitiba SPO
82KG
SF
2022
35423

Matheus Oliveira

W
Kneebar
Curitiba SPO
82KG
F
2022
35804

Diego Cruz

W
Pts: 4x2
S. Leopoldo OP
88KG
SF
2022
35806

Ian Cerqueira

W
Pts: 2x0
S. Leopoldo OP
88KG
F
2022
35811

Rhuan Duarte

W
Kneebar
S. Leopoldo OP
ABS
SF
2022
37206

Gyula Szabo

W
Pts: 2x0
European Open
82KG
R1
2023
38870

Fabricio Gomes

W
Omoplata
Salvador FO
88KG
4F
2023
40122

Danilo Lemos

W
Toe hold
Floripa FO
82KG
R1
2023
40125

Ramon Ribeiro

W
Pts: 0x0, Pen
Floripa FO
82KG
4F
2023
40130

Luiz Oliveira

W
Pts: 4x2
Floripa FO
82KG
SF
2023
40131

Luiz Neto

W
Pts: 4x2
Floripa FO
82KG
F
2023
40746

Daniel Andres

W
Crucifix choke
Rio Open
82KG
4F
2023
40751

Luiz Eduardo

W
Toe hold
Rio Open
82KG
SF
2023
40752

Facundo Ciancio

W
Pts: 4x0
Rio Open
82KG
F
2023
40986

Eric Bennemann

W
Bread cutter choke
Fortaleza Open
88KG
4F
2023
40991

Pedro Santos

W
Bread cutter choke
Fortaleza Open
88KG
SF
2023
40992

Fabricio Costa

W
Points
Fortaleza Open
88KG
F
2023
41322

William Rabuske

W
Straight ankle lock
Copa Prime
ABS
SF
2023
41323

Vinicius Cecconi

W
Pts: 6x2
Copa Prime
ABS
F
2023
42035

Marco Queiroz

W
Referee Decision
Floripa WO
88KG
4F
2023
42048

Estevao Nogara

W
Canto choke
Floripa WO
ABS
R1
2023
42056

Manoel Porto

W
Pts: 0x0, Adv
Floripa WO
ABS
4F
2023
42731

Mike Pereira

W
Referee Decision
Sul Americano
82KG
8F
2023
42735

Manoel Porto

W
Pts: 2x0
Sul Americano
82KG
4F
2023
42738

Gabriel Machado

W
Pts: 2x0
Sul Americano
82KG
SF
2023