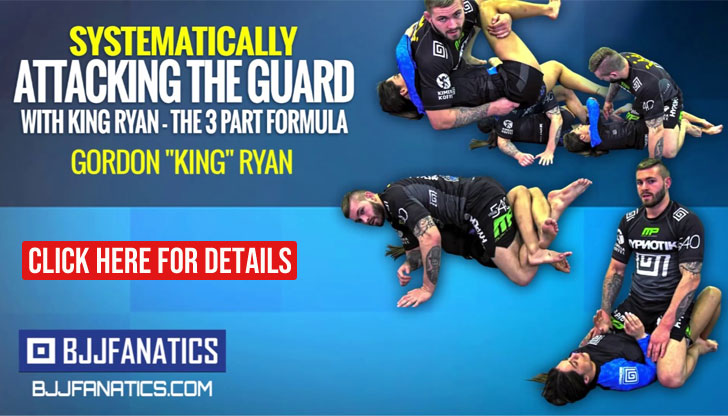 Julius Park is a Brazilian jiu jitsu black belt and the founder of the Crazy 88 academy, a highly organized Baltimore (Maryland, US) academy that in its short existence has managed to produce some of the toughest American competitors to date, people such as Tim Spriggs, Tye Murphy, Devon Delbrugge and many others.
Julius Park Jiu Jitsu
Full Name: Julius Kyung Soo Park
Nickname: He is called 'The BJJ Scientist' in certain jiu jitsu circuits due to Julius' scientific approach to grappling, always attempting to systematize all aspects of jiu jitsu.
Lineage: Mitsuyo Maeda > Carlos Gracie > Helio Gracie > Rickson Gracie > Jorge Pereira > Leo Dalla > Lloyd Irvin > Julius Park
Main Achievements: n/a
Weight Division: n/a
Favorite Position/Technique: Pressure Guard Passing, Deep Half Guard
Team Association: Crazy 88
Julius Park Biography
Julius Park was born in Seoul, capital of South Korea, on the 1st of July 1980. The Park family moved to the United States where it settled when he was 1 year old. Julius started on martial arts during first grade, as he didn't like it he soon dropped practice returning to Tae Kwon Do during middle school.
Julius became aware of Brazilian jiu jitsu by watching Royce Gracie in action on the first UFC's through VHS tapes. His interest took him to Renzo Gracie's first academy (before the current set up) with his parents, but the long commute prevented Park from joining at the time, he chose to wrestle instead during high school.
Jiu Jitsu became available in 1998 in the shape of an unofficial club at Cornell University (Ithaca, NY) where Park was studying. Park's first classes were led by Will Kabat-Zinn who was a blue belt from Boston Brazilian Jiu-Jitsu and also a student at Cornell. After a short period, Julius understood that he needed to seek a more professional coach, for that, he returned to the Renzo Gracie Academy where he started following a structured jiu jitsu program.
In 1999 Julius Park started running the aforementioned 'unofficial jiu jitsu club' at C.U.. He was a blue belt under Renzo at the time, and this was Park's first coaching experience. Renzo Gracie also awarded Julius his purple belt, before he returned to the state of Maryland where he joined Team Loyd Irvin, earning his brown and black belt (2013) from Irvin.
Jiu Jitsu became Julius' life, and in 2005 he decided to open his own academy, believing that if he did, he would be able to train more often and with more partners, this was the start of the Crazy 88 academy. The academy has since grown into one of the most recognized grappling gyms in the state, and in the country with numerous athletes from the academy regularly medaling in the world's most prestigious tournaments.