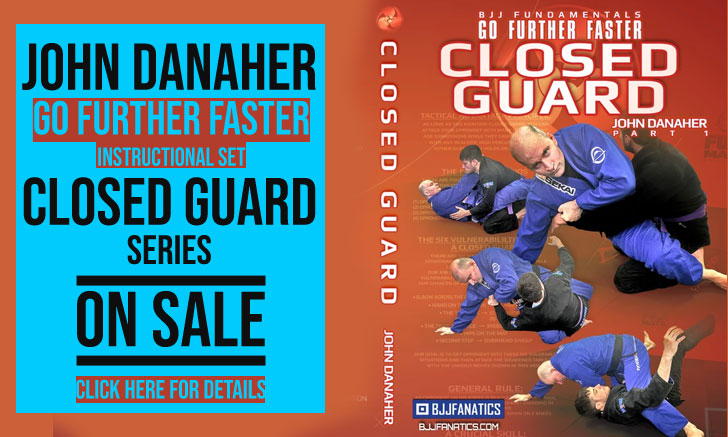 Thiago Macedo is a Brazilian jiu jitsu black belt under the renowned grappling coach Faustino Neto (Mestre Pina), also known as one of the key representatives of Rodrigo Pinheiro's school in the sport's international circuit. Macedo is regarded as one of the toughest featherweight athletes of his generation, particularly while competing for the International Brazilian Jiu Jitsu Federation (IBJJF) main circuit, where he conquered medals in numerous International Open tournaments.
Thiago Macedo Jiu Jitsu
Full Name: Thiago Augusto Araujo Macedo
Nickname: N/A
Lineage: Mitsuyo Maeda > Carlos Gracie > Osvaldo Alves > Faustino Neto > Thiago Macedo
Main Achievements:
IBJJF American Nationals Champion (2018)
IBJJF Austin Open Champion (2017)
IBJJF Los Angeles Open Champion (2018)
IBJJF Atlanta Winter Open Champion (2018)
IBJJF San Antonio Open Champion (2017**/2016/2015)
IBJJF Long Beach Open Champion (2017/2016)
IBJJF Irvine Open Champion (2015)
IBJJF Dallas Open Champion (2016)
IBJJF Dallas Fall Open Champion (2017)
IBJJF Cincinnati Open Champion (2017)
IBJJF Miami Fall Open (2017)
UAEJJF Grand Slam LA Champion (2017)
IBJJF Austin No-Gi Open Champion (2016)
IBJJF American Nationals 2nd Place (2016/2015)
IBJJF Austin Open 2nd Place (2016/2015)
IBJJF Dallas No-Gi Open 2nd Place (2015)
Main Achievements (Colored Belts):
IBJJF World Championship 3rd Place (2012 purple)
IBJJF Pans Championship 3rd Place (2015 brown)
* Absolute
** Weight and absolute
Favorite Position/Technique: Armbar
Weight Division: Peso Pena (70,00 kg / 154.5 lbs)
Team/Association: Rodrigo Pinheiro BJJ
Thiago Macedo Biography
Thiago Macedo was born on November 27, 1994 in Manaus one of the major cities in northwestern Brazil, and the capital of the vast state of Amazonas.
As a 7 year old child Thiago was signed on to Jiu Jitsu classes by influence of his older brother – João Bosco who already was an assistant coach at Orley Lobato's academy. Bosco and coach Francimar became Macedo's first instructors as well as Orley himself.
During the first few years Macedo took jiu jitsu as an extracurricular activity, but as he reached his 11th birthday he started getting more competitive about his training and focusing on the competition side of the martial art.
Macedo moved from Lobato's academy early on, to pursue his competitive goals in one of the most tournament driven schools in the state of Amazonas – Mestre Pina Academy, training under Pina himself (Faustino Neto) Thiago climbed the ranks of jiu jitsu, from blue to black belt (promoted on August 2015).
After high-school Thiago was offered the opportunity to travel to the United States. Macedo's brother knew Rodrigo Pinheiro well (a Manauara coach residing in the US) and the two Bosco and Pinheiro arranged for a student exchange program between the two BJJ schools.
After this period residing in the US, Rodrigo Pinheiro showed interest in keeping Thiago Macedo over, competing and helping promote his academy. An offer full heatedly accepted by Macedo.
Thiago Macedo Grappling Record
100 WINS
BY POINTS


BY ADVANTAGES




BY SUBMISSION




BY DECISION




BY PENALTIES




BY EBI/OT



26 SUBMISSIONS WINS
#86e620
Choke from back
19
5
#f58822
Kimura/triangle
4
1
#22c9a5
Bow and arrow
4
1
53 LOSSES
BY POINTS


BY ADVANTAGES




BY SUBMISSION




BY DECISION




BY PENALTIES




BY EBI/OT



9 SUBMISSIONS LOSSES
#86e620
Choke from back
33
3
#d1212a
Arm in ezekiel
11
1
Thiago Macedo Fight History
ID
Opponent
W/L
Method
Competition
Weight
Stage
Year
7720

Paulo Miyao

Paulo Miyao
L
Pts: 4x4, Adv
Austin Open
76KG
F
2015
8081

Francisco Iturralde

Francisco Iturralde
L
Points
Dallas Open
76KG
SF
2015
8101

Ed Ramos

L
Points
Dallas NoGi Open
73KG
F
2015
8369

Paulo Miyao

Paulo Miyao
L
Pts: 4x0
NoGi Worlds
67KG
8F
2015
8698

Pedro Mello

Pedro Mello
L
Points
San Antonio Open
ABS
SF
2015
8721

Inacio Neto

Inacio Neto
L
Armbar
Irvine Open
ABS
SF
2015
9440

Jason Soliz

L
EBI/OT
Onnit Inv. 2
ABS
4F
2016
9897

Isaque Paiva

Isaque Paiva
L
Pts: 12x12, Adv
World Champ.
70KG
R1
2016
10153

Paulo Miyao

Paulo Miyao
L
Pts: 4x4, Adv
American Nats
70KG
F
2016
10277

Osvaldo Moizinho

Osvaldo Moizinho
L
Pts: 2x0
Austin Open
76KG
F
2016
10283

Osvaldo Moizinho

Osvaldo Moizinho
L
Pts: 2x0
Austin Open
ABS
SF
2016
10839

Kim Terra

Kim Terra
L
Pts: 0x0, Adv
NoGi Worlds
67KG
4F
2016
11606

Gilson Nunes

Gilson Nunes
L
Choke from back
Atlanta W. Open
76KG
SF
2017
11778

Johnny Tama

Johnny Tama
L
Pts: 4x2
Houston Open
76KG
SF
2017
11786

Vinny Magalhaes

Vinny Magalhaes
L
Kneebar
Houston Open
ABS
SF
2017
12836

Jonathan Thomas

Jonathan Thomas
L
Points
Miami Spring Open
70KG
SF
2017
12998

Jamil Hill-Taylor

Jamil Hill-Taylor
L
Arm in ezekiel
World Champ.
70KG
8F
2017
13245

Osvaldo Moizinho

Osvaldo Moizinho
L
Adv
American Nats
70KG
F
2017
13276

Wellington Peroto

L
Points
American Nats
ABS
R1
2017
13663

Gianni Grippo

Gianni Grippo
L
Choke from back
San Diego Pro
70KG
SF
2017
14288

Jamil Hill-Taylor

Jamil Hill-Taylor
L
Choke from back
BJJ NY Pro
70KG
4F
2017
15145

Isaac Doederlein

Isaac Doederlein
L
Armbar
San Francisco Open
70KG
SF
2018
15242

AJ Agazarm

AJ Agazarm
L
Pts: 2x2, Adv
Pan American
70KG
8F
2018
15444

Silvio Duran

Silvio Duran
L
Pts: 10x8
Chicago Sp. Open
70KG
F
2018
15595

Samir Chantre

Samir Chantre
L
Pts: 2x0
San Jose Open
70KG
F
2018
16242

Sivio Duran

L
Referee Decision
Miami Spring Open
70KG
F
2018
16321

Jamil Hill-Taylor

Jamil Hill-Taylor
L
Pts: 0x0, Adv
World Champ.
70KG
R2
2018
16700

Jamil Hill-Taylor

Jamil Hill-Taylor
L
Pts: 0x0, Adv
NY BJJ Pro
70KG
F
2018
16869

Deandre Corbe

Deandre Corbe
L
Adv
Orlando Open
70KG
4F
2018
17025

Felipe Linhares

Felipe Linhares
L
Pts: 0x0, Adv
Chicago SM Open
70KG
F
2018
17332

Deandre Corbe

Deandre Corbe
L
Pts: 4x2
Atlanta Summer O.
70KG
SF
2018
17375

Gianni Grippo

Gianni Grippo
L
Pts: 0x0, Adv
Grand Slam LA
69KG
SF
2018
17638

Hiago George

Hiago George
L
Pts: 0x0, Adv
LA BJJ Pro
70KG
F
2018
18355

Ian Sanders

Ian Sanders
L
Pts: 0x0, Adv
NoGi Worlds
67KG
4F
2018
18485

Nathan Orchard

L
EBI/OT
Onnit Inv. 10
76KG
SPF
2018
18734

Alexandre Ceconi

Alexandre Ceconi
L
N/A
Austin W. Open
ABS
F
2019
18884

Sergio Rios

Sergio Rios
L
Choke
OC Open
ABS
4F
2019
19093

Kennedy Maciel

Kennedy Maciel
L
Pts: 4x2
LA BJJ Pro
70KG
SF
2019
19271

Jamil Hill-Taylor

Jamil Hill-Taylor
L
Pts: 0x0, Adv
Pan American
70KG
4F
2019
19925

Paulo Miyao

Paulo Miyao
L
Adv
Brasileiro
70KG
4F
2019
20175

Yan Cathalan

L
N/A
Denver Open
100KG
F
2019
20257

Osvaldo Moizinho

Osvaldo Moizinho
L
Pts: 0x0, Adv
World Champ.
70KG
R2
2019
20443

Diego Oliveira

Diego Oliveira
L
Pts: 2x2, Adv
Grand Slam MSK
69KG
F
2019
20606

Juan Cleber

L
Pts: 0x0, Adv
American Nats
O100KG
F
2019
20713

Richar Nogueira

Richar Nogueira
L
Pts: 2x2, Adv
NY BJJ Pro
70KG
4F
2019
20812

Richar Nogueira

Richar Nogueira
L
Points
Austin SMO
70KG
F
2019
20852

Isaac Doederlein

Isaac Doederlein
L
Armbar
King of Mats
69KG
RR
2019
20856

Diego Oliveira

Diego Oliveira
L
Pts: 2x0
King of Mats
69KG
RR
2019
20877

Kennedy Maciel

Kennedy Maciel
L
Pts: 0x0, Adv
Grand Slam TYO
69KG
F
2019
21257

Israel Sousa

Israel Sousa
L
Pts: 0x0, Adv
Grand Slam LA
69KG
SF
2019
21721

Israel Sousa

Israel Sousa
L
Pts: 2x0
Houston FO
70KG
F
2019
21763

Gabriel Figueiro

Gabriel Figueiro
L
Pts: 0x0, Adv
Grand Slam RJ
69KG
R1
2019
22263

Thiago Abud

L
Referee Decision
NoGi Worlds
67KG
R1
2019
7718

Ed Ramos

W
Pts: 4x4, Adv
Austin Open
76KG
SF
2015
8100

Issa Able

W
Armbar
Dallas NoGi Open
73KG
SF
2015
8110

Anthony Vazquez

W
Toe hold
All Valley NoGi
77KG
SF
2015
8111

J. Rocha

W
Pts: 10x0
All Valley NoGi
77KG
F
2015
8112

Gerardo Rodriguez

W
Katagatame
All Valley
ABS
SF
2015
8113

Josh Rios

W
Armbar
All Valley
ABS
F
2015
8114

John Barberra

W
Choke from back
All Valley
79KG
F
2015
8115

Todd Kornfield

W
Pts: 8x0
Texas Grappling
ABS
SPF
2015
8692

Ed Ramos

W
Points
San Antonio Open
76KG
F
2015
8697

Vitor Paschoal

W
Adv
San Antonio Open
ABS
4F
2015
8708

Nicollas Welker

W
Adv
Irvine Open
76KG
SF
2015
8709

Marcelo Motta

W
Pts: 2x0
Irvine Open
76KG
F
2015
9054

Zachary Rapadas

W
Referee Decision
F2W Pro 3
ABS
SPF
2016
9058

Chris Westfall

W
Referee Decision
F2W Pro 6
ABS
SPF
2016
10150

Jonathan Buren

W
Pts: 5x0
American Nats
70KG
4F
2016
10152

Rick Slomba

W
Adv
American Nats
70KG
SF
2016
10275

Omar French

W
Armbar
Austin Open
76KG
SF
2016
10281

Unknown

W
Pts: 2x0
Austin Open
ABS
4F
2016
10288

Wesley Gann

W
Points
Austin NG Open
73KG
F
2016
10498

Sam Snow

W
Pts: 2x0
Dallas Open
76KG
SF
2016
10499

John Rickel

W
Pts: 5x0
Dallas Open
76KG
F
2016
10637

Levi Mowles

W
Armbar
F2W Pro 15
ABS
SPF
2016
10829

Paul Woo

W
Armbar
Texas Sub Hunter
77KG
SPF
2016
11226

Julian Vega

W
Armbar
San Antonio F. O.
76KG
F
2016
11251

Angel Lopez

W
Armbar
Long Beach Open
76KG
SF
2016
11253

AJ Agazarm

AJ Agazarm
W
Pts: 2x0
Long Beach Open
76KG
F
2016
11784

Johnny Tama

Johnny Tama
W
Points
Houston Open
ABS
4F
2017
11788

Chris Westfall

W
EBI/OT
Onnit Inv. 4
77KG
SPF
2017
12990

Jeffrey Cummings

W
Pts: 2x0
World Champ.
70KG
R1
2017
13243

Kim Terra

Kim Terra
W
Pts: 2x0
American Nats
70KG
SF
2017
13382

Gabriel Martins

W
Pts: 2x0
Austin Open
70KG
SF
2017
13383

Wellington Dias

Wellington Dias
W
Pts: 10x0
Austin Open
70KG
F
2017
13694

Alexandre Vieira

Alexandre Vieira
W
Pts: 4x0
Grand Slam LA
69KG
4F
2017
13696

Vitor Otoniel

W
Pts: 6x4
Grand Slam LA
69KG
SF
2017
13697

Brian Mahecha

Brian Mahecha
W
Pts: 2x0
Grand Slam LA
69KG
F
2017
13958

Michael Cox

W
Choke
Dallas Fall Open
70KG
SF
2017
13959

Omar French

W
Choke from back
Dallas Fall Open
70KG
F
2017
14084

Kevin Mahecha

Kevin Mahecha
W
Pts: 2x2, Adv
Miami Fall Open
70KG
SF
2017
14085

Silvio Duran

Silvio Duran
W
Adv
Miami Fall Open
70KG
F
2017
14165

John Morgan

W
Pts: 5x0
Long Beach Open
70KG
SF
2017
14166

Nicollas Welker

W
Adv
Long Beach Open
70KG
F
2017
14417

Brian Mahecha

Brian Mahecha
W
Armbar
San Antonio Open
70KG
SF
2017
14418

Gabriel Martins

W
Pts: 10x0
San Antonio Open
70KG
F
2017
14426

Charles Mcguire

W
Armbar
San Antonio Open
ABS
SF
2017
14519

John Lawrence

W
Armbar
Cincinnati Open
70KG
SF
2017
14520

Silvio Duran

Silvio Duran
W
Pts: 0x0, Adv
Cincinnati Open
70KG
F
2017
14870

Ian Sanders

Ian Sanders
W
Pts: 5x0
Los Angeles Open
70KG
SF
2018
14871

Bruno Carvalho

W
Choke from back
Los Angeles Open
70KG
F
2018
14905

Chris K.

W
Kimura/triangle
Atlanta W. Open
70KG
SF
2018
14907

Jeffrey Cummings

W
Referee Decision
Atlanta W. Open
70KG
F
2018
15003

Joao Tavares

W
Pts: 5x0
Houston Open
70KG
SF
2018
15005

Adam Ferrara

Adam Ferrara
W
Choke from back
Houston Open
70KG
F
2018
15442

Adam Benayoun

Adam Benayoun
W
Points
Chicago Sp. Open
70KG
SF
2018
15592

Bruno Valdivino

W
N/A
San Jose Open
70KG
4F
2018
15842

Joshua Rodriguez

W
Armbar
Denver Open
70KG
SF
2018
15843

Brandon Walensky

Brandon Walensky
W
Pts: 7x0
Denver Open
70KG
F
2018
15857

Khristopher Gonzalez

W
Botinha
Denver NG Open
73KG
SF
2018
15858

Marcus Wilson

W
Pts: 2x0
Denver NG Open
73KG
F
2018
16240

Adam Ferrara

Adam Ferrara
W
Pts: 2x2, Adv
Miami Spring Open
70KG
SF
2018
16312

Fred Alves

W
Pts: 4x2
World Champ.
70KG
R1
2018
16546

Jonathan Buren

W
Pts: 2x0
American Nat.
70KG
4F
2018
16549

Kevin Mahecha

Kevin Mahecha
W
Pts: 2x0
American Nat.
70KG
SF
2018
16550

Richar Nogueira

Richar Nogueira
W
Pts: 0x0, Adv
American Nat.
70KG
F
2018
16699

Silvio Duran

Silvio Duran
W
Pts: 0x0, Adv
NY BJJ Pro
70KG
SF
2018
16779

Gabriel Martins

W
Points
Austin Open
70KG
F
2018
16927

Spenser Nogawa

W
Points
Seattle Open
70KG
SF
2018
16929

Cole Franson

Cole Franson
W
Points
Seattle Open
70KG
F
2018
17024

Deandre Corbe

Deandre Corbe
W
Points
Chicago SM Open
70KG
SF
2018
17370

Nielton Mendes

W
Pts: 0x0, Adv
Grand Slam LA
69KG
4F
2018
17379

Kennedy Maciel

Kennedy Maciel
W
Pts: 2x0
Grand Slam LA
69KG
RR
2018
17380

Vitor Moraes

W
Pts: 4x2
Grand Slam LA
69KG
3RD
2018
17637

Samir Chantre

Samir Chantre
W
Points
LA BJJ Pro
70KG
SF
2018
17671

Raphael Cadena

W
Points
Miami Fall Open
100KG
F
2018
18249

Tyrone Gonsalves

W
N/A
San Antonio Open
ABS
SF
2018
18340

Richard Alvarez

W
Points
NoGi Worlds
67KG
R1
2018
18349

Adam Benayoun

Adam Benayoun
W
Referee Decision
NoGi Worlds
67KG
R2
2018
18732

Ruben Coronado

W
N/A
Austin W. Open
ABS
4F
2019
18733

Jimmy Lugo

W
N/A
Austin W. Open
ABS
SF
2019
18881

Victor Rodrigues

W
Points
OC Open
O100KG
F
2019
18949

Michael Pepio

W
Choke
Miami W. Open
94KG
SF
2019
18950

Michael Pepio

W
Submission
Miami W. Open
94KG
F
2019
19265

Fred Augusto

W
Referee Decision
Pan American
70KG
8F
2019
19566

Vinicius Gimenes

W
50/50 armbar
Orlando SPO
100KG
F
2019
19911

Marcelo Oliveira

W
Armbar
Brasileiro
70KG
R1
2019
20249

Murilo Amaral

Murilo Amaral
W
Pts: 2x0
World Champ.
70KG
R1
2019
20437

Victor Moraes

W
Pts: 2x0
Grand Slam MSK
69KG
4F
2019
20441

Alexandre Molinaro

Alexandre Molinaro
W
Choke from back
Grand Slam MSK
69KG
SF
2019
20605

Manuel Antonio

W
Points
American Nats
O100KG
SF
2019
20807

Jacob Allphin

W
N/A
Austin SMO
70KG
4F
2019
20811

Gabriel Martins

W
Points
Austin SMO
70KG
SF
2019
20861

Tomoyuki Hashimoto

Tomoyuki Hashimoto
W
Bow and arrow
King of Mats
69KG
RR
2019
20873

Jun Yong Cho

W
Pts: 2x2, Adv
Grand Slam TYO
69KG
4F
2019
20874

Cleber Sousa

Cleber Sousa
W
Pts: 4x2
Grand Slam TYO
69KG
SF
2019
21143

Juan Garcia

W
Points
Dallas SMO
70KG
SF
2019
21145

Richar Nogueira

Richar Nogueira
W
Points
Dallas SMO
70KG
F
2019
21253

Eric Phan

Eric Phan
W
Pts: 0x0, Adv
Grand Slam LA
69KG
4F
2019
21262

Ariel Tabak

W
Pts: 2x9
Grand Slam LA
69KG
RPC
2019
21263

Rafael Mansur

Rafael Mansur
W
Referee Decision
Grand Slam LA
69KG
3RD
2019
21545

Raphael Cadena

W
Points
Atlanta SM Open
O100KG
SF
2019
21546

Silvio Duran

Silvio Duran
W
Points
Atlanta SM Open
O100KG
F
2019
Thiago Macedo vs Bruno Carvalho

Thiago Macedo vs Zach Zapadas