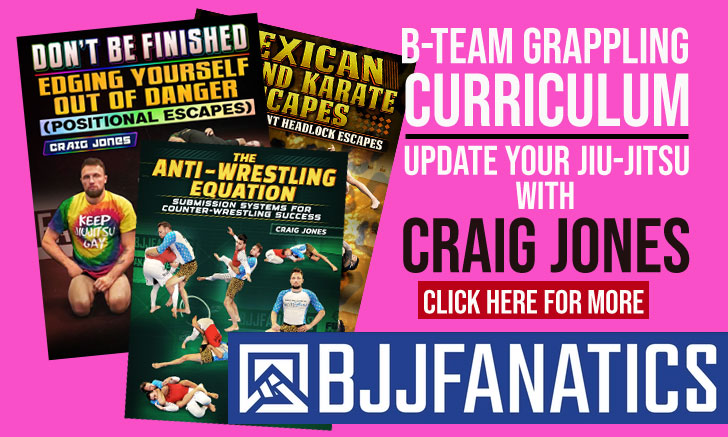 APRIL 18, 2017 away from all the buzz generated by the ADCC West Coast Trials, this weekend celebrated also the second edition of the IBJJF/JBJJF Japanese National Championship. One of the most important competitions in Japan's grappling calendar.
Although the tournament lacked some of the country's most internationally known black belts, names such as Koji Shibamoto, Roberto Satoshi, Tomoyuki Hashimoto, Masahiro Iwasaki or a female black belt division, there were plenty of interesting angles to it.
Arguably the biggest name in the competitors list was Keenan Cornelius, the American grappling wizard and king of the lapel guard. Keenan competed in both the heavy and the open weight divisions, conquering a gold medal (94kg) and a silver (abs). In the heavy category Keenan went up against Marcos Yoshio de Souza, the Brazilian of Japanese descent, brother to BJJ black belts Roberto Satoshi and Mauricio Dai de Souza. The match was highly entertaining (see below) with excellent exchanges, but in the end the American took the gold with a solid 10 point lead.
In the absolute, Cornelius went up first against local athlete Tomoshige Sera. With a quick submission Keenan advanced to the semi finals (video below), where he faced another Brazilian of Japanese descent: Leandro Kussano – whose been stationed in Nippon for many years. Kussano proved to be a tough opponent early on, who (in trying to scramble for a single leg) ended up injuring Cornelius' knee. The Atos standout was able to continue the match, taking the win by way of bow and arrow choke, but unfortunately could not proceed to the final for the anticipated rematch against de Souza.
Another interesting performance was that of Youngam Noh from the Jiu Jitsu Lab. South Korea's top jiu jitsu athlete, winner of the ADCC Asian Trials in both 2013 and 2015, who took gold in the middleweight division – one of the strongest in the tournament.
In the team standings, Tri-Force is cementing its place as the country's strongest team, taking first place in the overall points:
Academy Standings
1 – Tri-Force Jiu-Jitsu Academy – 109
2 – Sanai Jiu Jitsu Academy – 97
3 – Carpe Diem – 76
4 – Impacto Japan B.J.J. – 41
5 – Infight Japan Jiu-Jitsu – 37
IBJJF JAPANESE NATIONALS RESULTS
BLACK / Adult / Male / Rooster
1 – Takahito Yoshioka – Art of Jiu Jitsu Academy
2 – Masaaki Todokoro – Paraestra Gifu
3 – Hisashi Ezaki – Paraestra
BLACK / Adult / Male / Light-Feather
1 – Shimon Kagiyama – De La Riva JJ
2 – Hideyuki Yamada – Tri-Force Jiu-Jitsu Academy
3 – Alex Ecklin – Vitor Shaolin BJJ
BLACK / Adult / Male / Feather
1 – Daisuke Shiraki – Carpe Diem Hope
2 – Hiroaki Otsuka – PSBJJ Ogikubo
3 – Ichitaro Tsukada – Damm Fight Japan
3 – Lee Jung Woo – De La Riva JJ
BLACK / Adult / Male / Light
1 – Akira Hosokawa – Carpe Diem Hope
2 – Yoonho Jung – De La Riva JJ
3 – Tatsuya Kaneko – Paraestra Tokyo
3 – Tomoshige Sera – Carpe Diem
BLACK / Adult / Male / Middle
1 – Youngam Noh – Jiu-Jitsu Lab
2 – Thiago Felipe Hatada – Impacto Japan B.J.J.
3 – Anderson Takahashi De Faria – Rocha Jiu Jitsu
3 – Sawato Sequoia Kawamura – Peace Maker
BLACK / Adult / Male / Medium-Heavy
1 – Leandro de Souza Kussano – Over Limit BJJ
BLACK / Adult / Male / Heavy
1 – Keenan Kai-James Cornelius – Atos JJ USA
2 – Marcos Yoshio de Souza – Bull-Terrier Bonsai
BLACK / Adult / Male / Super-Heavy
1 – Viking Wai Chun Wong – GF Team International
BLACK / Adult / Male / Open Class
1 – Marcos Yoshio de Souza – Bull-Terrier Bonsai
2 – Keenan Kai-James Cornelius – Atos JJ USA
3 – Anderson Takahashi De Faria – Rocha Jiu Jitsu
3 – Leandro de Souza Kussano – Over Limit BJJ
Keenan Cornelius vs Marcos de Souza

Keenan Cornelius vs Leandro Kussano