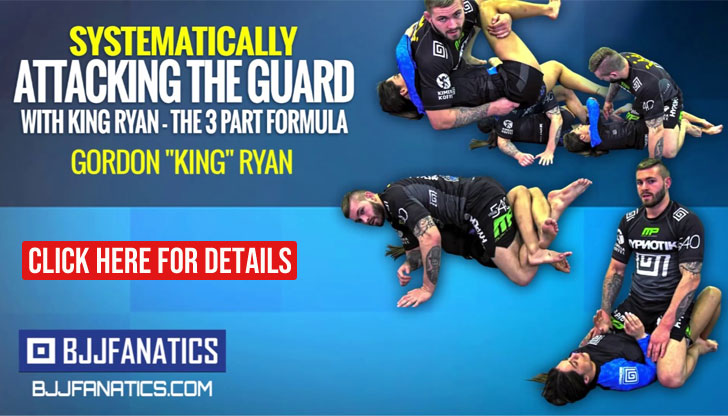 JULY 14, 2019. Although the professional jiu-jitsu outlet of the ACB promotion has been terminated, their amateur tournaments are still alive an healthy, spreading BJJ all across Eastern Europe, and often gathering the interest of a few big jiu-jitsu players due to the promotion's hefty cash bonus of $5000 for a black belt gold medal (adult). This was exactly what happened at the ACBJJ World Championship this weekend.
The event took place in Moscow, Russia, and combined a few well-established competitors such as Ricardo Evangelista, Alan Finfou, Lucas 'Hulk' Barbosa, Adam Wardzinski, Gabriel Batista. Gustavo Batista, Kennedy Maciel, Gabriel Sousa, Renato Cardoso and more, including also the rising stars of our sport such as newly promoted black belts Jonas Andrade (Cicero Costha), Natan Chueng (Cicero Costha), Bruno Lima (AMA BJJ) and Victor Hugo (Ribeiro JJ).
The event did bring some upsets and some surprising results, which you can find below, but the performance of the night would likely go to Helton José Junior. Now in his 3rd year as a black belt, and settled in the Atos camp with André Galvão, the talented grappler seems to be settling in his division as one of the top contenders. Today, Helton participated in a tough 95-kilogram division, which included Gustavo Batista, Adam Wardzinski, Abdurakhman Bilarov, Gerard Labinski, Renato Cardoso and more, but came out on top. A fantastic result for the young Brazilian.
Another two athletes who we would like to stand out were Adam Wardzinski and his coach Alan 'Finfou' do Nascimento. The veteran black belt, Finfou, performed very well today and although being well within the Masters division range, the experienced middleweight beat the tough contender – Portuguese hot prospect Bruno Lima in the semi-final, losing to Lucas Hulk in the final by tough decision. Experience on full display here. Wardzinski lost in his weight class but went full "Polska Presja" in the absolute division, beating some very big names, including Victor Hugo and Leonardo Lara. Big day for the Polish athlete.
BLACK BELT, ADULT – 60 KG
Semi-Finals
Jonas Andrade def. Isa Karasanov by choke
Carlos Alberto def. Giorgi Razmadze 6×2
Final
Carlos Alberto def. Jonas Andrade 4×2
BLACK BELT, ADULT – 65 KG
Semi-Finals
Zainutdin Zainukov def. Erickley Silva 2×0
Diego Pato def. Zaur Akhmedov by submission
Final
Diego Pato def. Zainutdin Zainukov by submission
BLACK BELT, ADULT – 70 KG
Semi-Finals
Victor Moraes def. Lucas Silva by decision
Kennedy Maciel def. Ayub Magomadov 2×0
Final
Kennedy Maciel def. Victor Moraes by 2×0
BLACK BELT, ADULT – 75 KG
Semi-Finals
Natan Chueng def. Leonardo Lara by decision
Breno Maciel def. Antonio Silva by advantages
Final
Natan Chueng def. Breno Maciel by choke
BLACK BELT, ADULT – 80 KG
Semi-Finals
Diego Ramalho def. Islam Dolgatov by Botinha lock
Sergio Rios def. Sandro Vieira by submission
Final
Diego Ramalho def. Sergio Rios by Botinha lock
BLACK BELT, ADULT – 85 KG
Semi-Finals
Alan Finfou def. Bruno Lima by advantages
Lucas Barbosa def. Z. Zanthegolov by armbar
Final
Lucas Barbosa def. Alan Finfou by decision
BLACK BELT, ADULT – 95 KG
Semi-Finals
Helton Jose def. Renato Cardoso by decision
Adam Wardzinski def. Gustavo Batista by 2×0
Final
Helton Jose def. Adam Wardzinski by decision
BLACK BELT, ADULT + 95 KG
Semi-Finals
Victor Hugo def. Dimitri Vostrikov by armbar
Ricardo Evangelista def. Seif Houmine by submission
Final
Victor Hugo def. Ricardo Evangelista by decision
BLACK BELT, ADULT OPEN WEIGHT
Semi-Finals
Adam Wardzinski def. Victor Hugo by 2×0
Ricardo Evangelista def. Helton Jose by advantage
Final
Adam Wardzinski won the final by no-show.