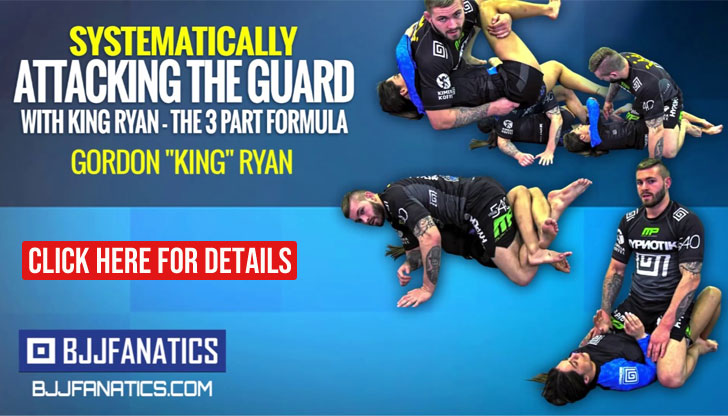 Many recent jiu-jitsu fans may be unfamiliar with Rodolfo Vieira and the degree of admiration this athlete held in our sport only 4 years ago. Choosing to drop the gi at the peak of his ability, to focus on mixed martial arts, the now 29 YO is a 5 time IBJJF black belt world champion, one of those titles being in the open class (2011) – an event where he submitted none other than Marcus "Buchecha" on his way to the podium, obliterating all his opponents that year (Bernardo Faria, Claudio Calasans, Rafael Lovato, Sérgio Moraes, etc).
His passing and neck snapping takedowns made him a legend in grappling, having been the man who, almost single-handedly, placed GF Team on the map at the start of the 2010 decade.
After a 4 year hiatus from the gi, the mighty Rodolfo is back. He had hinted on an earlier return after signing on to the Russian promotion, ACB, last year, but with the organization having lost interest in the jiu-jitsu market, the duty of calling Vieira back to his roots fell on a CBD oil company, who are putting together this interesting four-man tournament.
On Saturday, October 20, Rodolfo is set to meet the very talented Aussie black belt Kit Dale in his first bout of the day. Then, if he can surpass Dale, he challenges the winner of the match between current super-heavy world champ Mahamed Aly and former middleweight champ Tarsis Humphreys for the $30k cash prize.
The Black Belt CBD event will also feature a very exciting middleweight and female tournament, all of which handing 30 grand to the winner.
With 4 of the most entertaining grapplers in the female division, the women's BBCBD tournament promises the most exciting matches. Here, Rodolfo's younger sister, Ana Carolina Vieira is the clear favorite, however, she will have to surpass the feral lightweight that is Gabi McComb, as well as Catherine Perret or Luisa Monteiro. Full Card Below:
BLACK BELT CBD OIL INVITATIONAL
– Date: October 20, 2018
– Location: North Las Vegas, NV 89030
– Free Stream: FB Page
– Starts at: 6 pm
Male Middleweight Semi-Finals (Start at 6pm):
– Rafael Domingos vs DJ Jackson
– Marcelo Mafra vs Gilbert Burns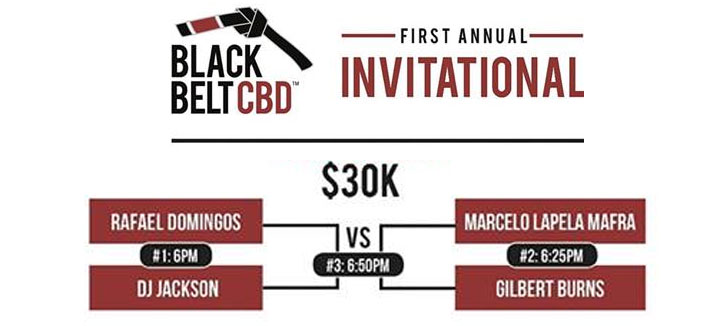 Female Tournament Semi-Finals (Start at 7:15pm):
– Ana Carolina Vieira vs Gabrielle McComb
– Luisa Monteiro vs Catherine  Perret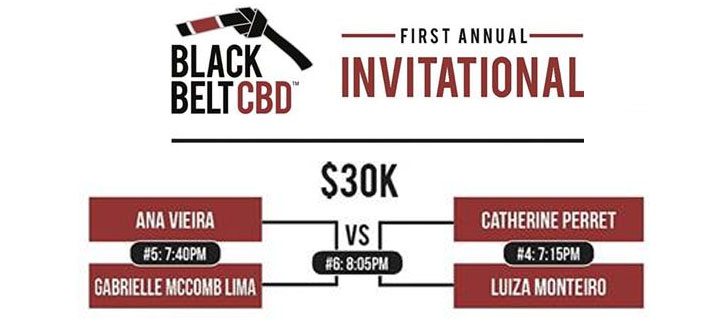 Male Heavyweight Semi-Finals (Start at 8:55pm):
– Rodolfo Vieira vs Kit Dale
– Mahamed Aly vs Tarsis Humphreys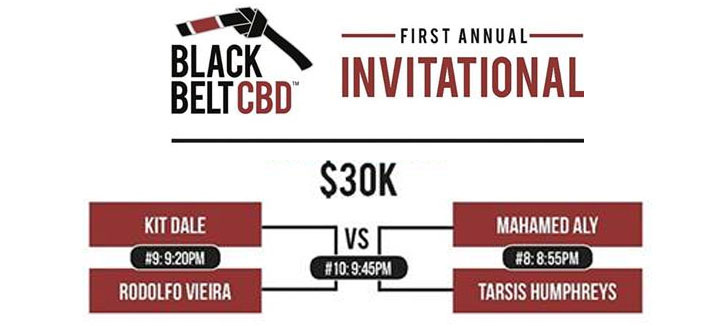 Bonus-Match:
– Frank Mir vs Forest Griffin