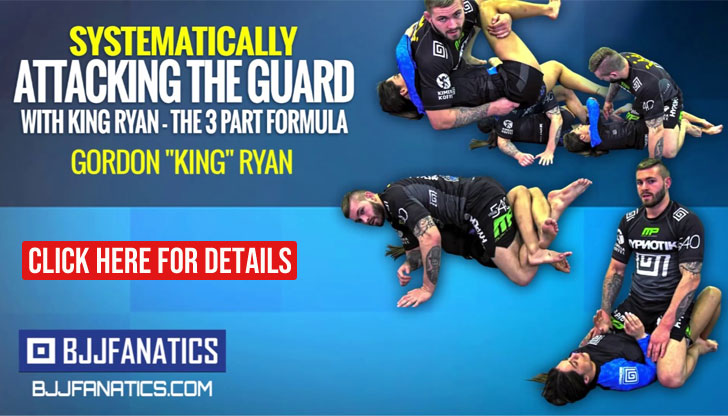 The sporting facet of Brazilian jiu jitsu has grown tremendously over the past 10/11 years and much of this growth is owed to the investments made by the International Brazilian jiu Jitsu Federation (IBJJF) and United Arab Emirates Jiu Jitsu Federation (UAEJJF), who have broadened grappling's reach over and beyond anything we had previously seen.
More outlined than ever, BJJ's calendar is clearly divided into two seasons, the gi season – which lasts from January until June, and the no-gi season, from June to December.
Although there are plenty of gi tournaments to attend in the no-gi season, and vice versa, the bulk of the important tournaments in each jiu jitsu branch takes place during these periods. Due to this 6 month divide in the calendar, instructors tend to grade their students at the end of each season, this happens so their athletes can finish strong in their specialty – collecting a good resume, while also allowing them 6 months experience as black belts before entering the "Grand Slam" of jiu jitsu (European, Brasileiro, Pans and World Championships).
As we have recently witnessed the closing of the 2018 gi season, the numbers of black belts have raised significantly over the past 3 months. As such we have compiled a short list of the top 5 new black belts who, in our humble opinion, are most likely to stir things up in their respective divisions in the immediate future.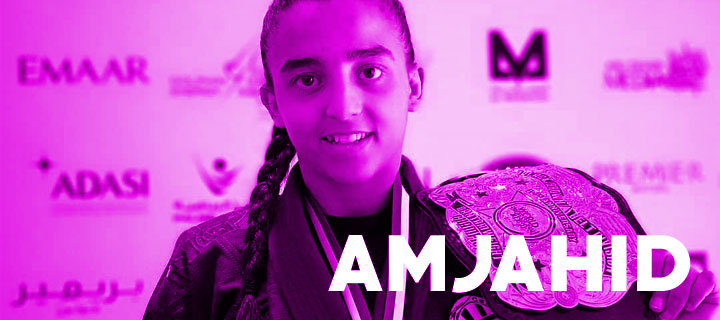 AMAL AMJAHID (C.E.N.S.)
Featherweight / BB under Khalid Houry
One of the hottest prospects in European BJJ, Belgium's Amal Amjahid earned her rank on June 30th, having already tested her skills successfully at the UAEJJF Tokyo Grand Slam. Amjahid's brown belt career was outstanding, by all accounts, with gold medals in the IBJJF European Open Champion (2x) and UAEJJF Abu Dhabi Pro Champion. Her style is very aggressive and submission oriented, guaranteeing almost certain immediate success at the upper echelons of the featherweight division.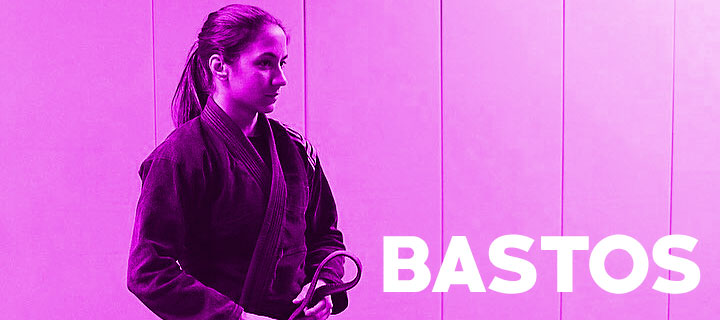 MAYSSA BASTOS (GF Team)
Light-featherweight / BB under Júlio César
At 20 years of age, GFT's newest black belt carries a lot of promise. In just a few weeks since her black belt promotion, Bastos conquered gold medals at the IBJJF Asian Open, UAEJJF Tokyo Grand Slam and IBJJF American Nationals. Mayssa is following a GF Team trend over the past few years, of producing incredibly talented light-featherweights, a tradition that started with Talita Alencar (2016) and Amanda Monteiro (2017) – both who went on to become IBJJF black belt world champions.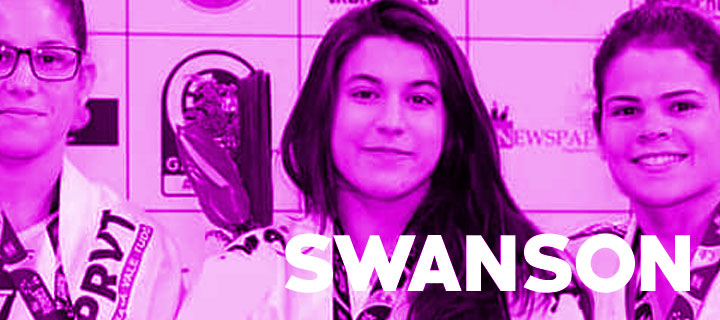 JESSICA SWANSON (Soul Fighters)
Middleweight / BB under Rafael Barbosa
A devoted student of Rafael "Formiga" Barbosa, this American grappler was in top form throughout 2018, conquering titles in the IBJJF Worlds, Pans, New York and Boston Opens as well as UAEJJF Continental Pro. There aren't many holes in Swanson's game, if any, though her guard is certainly one of her strongest weapons, an asset that will only improve with time. Swanson is also working a lot with Soul Fighters head coach Leandro Escobar in Rio de Janeiro, sharpening her tools and we are very excited about a possible future match-up against reigning middleweight champ Ana Carolina Vieira. A great style clash for BJJ fans.
GABRIELA FECHTER (Checkmat)
Featherweight / BB under Ricardo Vieira
Gabriela was recently featured on BJJ Heroes for her pioneering work as a coach with the Fight Zone Academy in Rio de Janeiro, but her accomplishments as a competitor reach out even further than her coaching accolades. As a brown belt Fechter won none other than the IBJJF absolute world title – being only the second featherweight athlete in the history of the sport to conquer the open weight of the Mundials at brown belt (the first being Mackenzie Dern back in 2012). With an entertaining and well-rounded jiu jitsu style, Fechter also won the Brazilian title (gi and no-gi) and a bronze at the IBJJF European Open 3rd in 2018.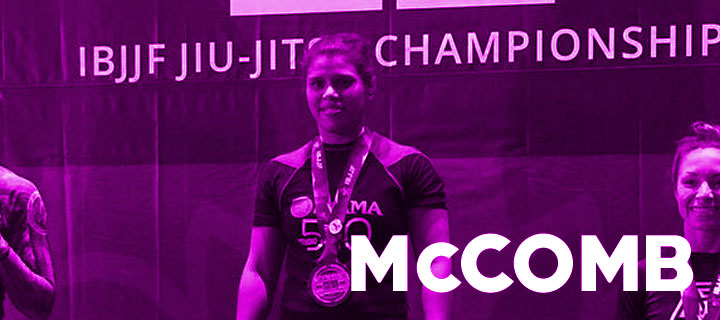 GABRIELLE MCCOMB (Gracie Humaitá)
Lightweight / BB under Letícia Ribeiro and Fabrício Morango
A very powerful lightweight, McComb is also one of the most anticipated new faces in the black belt division, and arguably the most well rounded in this group in terms of Gi and No-Gi skills. Originally from Manaus, a remote city located inside the Brazilian Amazon jungle, Gabi has been working hard under the guidance of Letícia Ribeiro for the past four years, in California. The surgical approach to coaching by Ribeiro, and the diversity of competitive platforms offered by the US West Coast truly helped McComb's development, who is yet to debut her new belt.