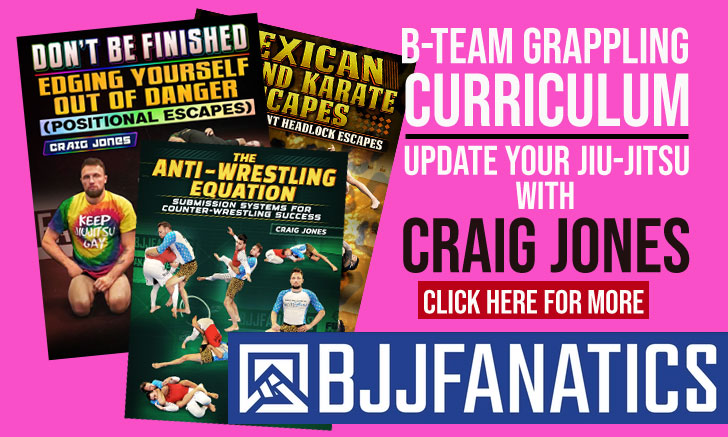 If the new generation of North American jiu jitsu was on full display at the Pan American Championship earlier this year, at this year's South American Championship (held on the 28-29 of Nov.) Brazil's new generation of grapplers seems to have matched their American rival's deeds. This has left the doors wide open for some tremendous match-ups next year.
Among the stars of the event it is impossible not to mention the dynamic performance of Erberth Santos. "Dino" proved that his recent team switch to Ryan Gracie Academy did not phase his amazing run by submitting all of his opponents apart from Renato Cardoso, whom he beat by 4×2 at the semi-final of the absolute.
Another name that stood out in the tournament, was Hiago George – student of Cicero Costha, who closed the light featherweight division with João Miyao. Hiago has only recently been promoted to black belt, but has already medalled in the Brazilian No-Gi Nationals (2nd place) while also winning the IBJJF Rio Pro. His South American title only goes to confirm he will be a serious threat in the black belt division next year.
Two other names that stood out in a big way were Patrick Gaudio (88kg) and Guilherme Augusto (94kg). Gaudio has had terrible luck since being awarded his black belt last year, with continuous knee surgeries that have left him on the verge of quitting the sport. He is slowly making his return, being the South American title his first big win at BB. Guilherme Augusto on the other hand, made his black belt début at a high level tournament last weekend, just a few months removed from his double bronze medal at the World Championship (brown belt). He showed he is no longer a prospect, but a contender with a solid performance that led him to a shiny gold medal.
Men's Adult Black Belt Results
/ Galo
1st – Pedro Oliveira – Zenith BJJ
2nd – Thiago Dias – Caio Terra Association Brasil
3rd – Rafael Oliveira – CheckMat
/ Pluma
1st – Hiago George – PSLPB Cicero Costha
2nd – João Miyao – PSLPB Cicero Costha
3rd – Leandro da Silva – CheckMat
3rd – Jorge Luiz Nakamura – GF Team
/ Pena
1st – Paulo Miyao – PSLPB Cicero Costha
2nd – Tiago Barros – PSLPB Cicero Costha
3rd – David Juliano Lemes – Calasans BJJ
3rd – Victor de Matos – Zenith BJJ
/ Leve
1st – Diego Vivaldo – Guigo BJJ
2nd – Ricardo Rocha – Barbosa JJ
3rd – Matias Simonelli – Alliance
3rd – Lucas Valle – Infight Jiu-Jitsu
/ Médio
1st – Jaime Canuto – GF Team Bahia
2nd – Vinícius Marinho – GF Team
3rd – Felipe Cesar – Barbosa JJ
3rd – Juan Caio Kamezawa – Alliance
/ MeioPesado
1st – Patrick Gaudio – GF Team
2nd – Renato Cardoso – Alliance
3rd – William Martins – Gracie Barra
3rd – Pedro Henrique – CheckMat
/ Pesado
1st – Guilherme Augusto – Alliance
2nd – Dimitrius Souza – Alliance
3rd – Romes Ramos – Rio Grappling Club
3rd – Herico Hesley – Nova União
/ Super Pesado
1st – Erberth Santos – Ryan Gracie Team
2nd – Pablo Aragão – CheckMat
3rd – José dos Santos – Alliance
3rd – Rodrigo Mendes Pereira – Gracie Barra
/ Pesadíssimo
1st – Raul Fernandes – Nova União
2nd – Agnaldo Luiz – Gracie Barra
3rd – Otavio Nalati – Guigo BJJ
3rd – Eraldo Santos Guerreiro – De La Riva JJ
/ Absolute
1st – Erberth Santos – Ryan Gracie Team
2nd – Jaime Canuto – GF Team Bahia
3rd – Renato Cardoso – Alliance
3rd – Pedro Peres – Magoo JJ
Women's Adult Black Belt Results
/ Absolute
1st – Samela Shoham Lopes Leite – Ribeiro Jiu-Jitsu
2nd – Joaquina dos Santos Bonfim Neta – Gracie Barra
3rd – Alliny Karen Silva Santos – Nova União
3rd – Andressa Lídia de Souza – Barbosa JJ