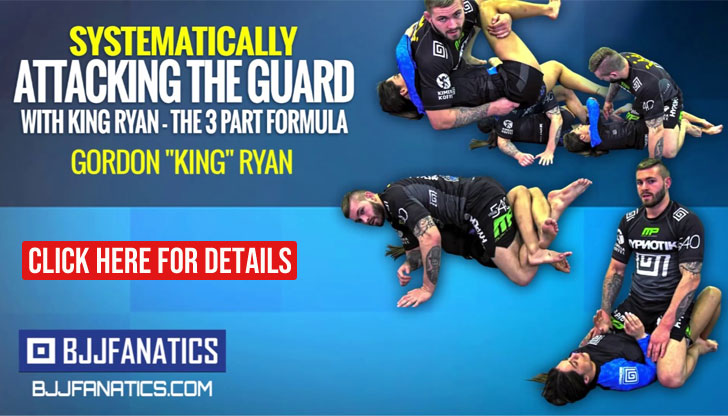 The always thrilling open weight class of the IBJJF World Jiu Jitsu Championship is set to commence tomorrow, 5th of May 2016 at the Walter Pyramid arena on the campus of Long Beach State University in Long Beach, California. Below are the brackets for the black belt absolute divisions (male and female).
WORLD CHAMPIONSHIP OPEN MENS WEIGHT BRACKETS
As expected we have incredible matches ahead. This year the division is slightly smaller than in the past, with 35 brave men signed up. In the absence of big names such as Andre Galvao, Jackson Sousa, Matheus Diniz, Dillon Danis and a few others, the big focus of the absolute will be if Buchecha can break Roger Gracie's record of three open weight world titles. Felipe Pena, Alexander Trans, Bernardo Faria, Leandro Lo and co. will not fancy Marcus' chances.
BRACKET 1 (A side)
1. Jeffrey Bordreaux
2. Elliot Kelly
3. Marcus Almeida
4. WO
5. Pedro Moura
6. WO
7. Murilo Santana
8. WO
BRACKET 1 (B side)
1. Manuel Diaz
2. WO
3. Felipe Pena
4. WO
5. Mahamed Aly
6. WO
7. Alexander Tráns
8. WO
BRACKET 2 (A side)
1. Antonio Mugnami
2. Ricardo Rezende
3. Leandro Lo
4. WO
5. Guybson Sá
6. WO
7. Gustavo Elias
8. WO
BRACKET 2 (B side)
1. Leo Nogueira
2. WO
3. Wellington Peroto
4. WO
5. Keenan Cornelius
6. WO
7. Kitner Moura
8. WO
BRACKET 3 (A side)
1. Choi Choi
2. Aaron Johnson
3. Bernardo Faria
4. WO
5. Howon Jung
6. WO
7. Alexandro Ceconi
8. WO
BRACKET 3 (B side)
1. Rodrigo Cavaca
2. WO
3. Dany Gerard
4. WO
5. James Puopolo
6. WO
7. Ricardo Evangelista
8. WO
BRACKET 4 (A side)
1. Romulo Barral
2. WO
3. Nathan Mendlesohn
4. WO
5. Carlos Farias
6. WO
7. Igor Silva
8. WO
BRACKET 4 (B side)
1. Erberth Santos
2. WO
3. Felipe Bueno
4. WO
5. Otavio Nalati
6. WO
7. Luiz Panza
8. WO
WORLD CHAMPIONSHIP OPEN WOMEN WEIGHT BRACKETS
19 athletes will step on the mats for the female open weight class. A dream match between the current open weight champion Dominyka Obelenyte and superstar Mackenzie Dern may be on the cards at the 1/4 finals. The division also has in Michele Nicolini a big star who will be saying goodbye to BJJ to focus on MMA next year. Expect Nicolini to come energized knowing these will be her last matches for the foreseeable future.
BRACKET 1 (A side)
1. Rosamond Snow
2. Barbara Santos
3. Dominyka Obelenyte
4. WO
5. Fabiana Santos
6. WO
7. Monique Carvalho
8. WO
BRACKET 1 (B side)
1. Venla Luukkonen
2. Leanna Ditrich
3. Mackenzie Dern
4. WO
5. Fernanda Mazelli
6. WO
7. Sjara Eubank
8. WO
BRACKET 2 (A side)
1. Gegi Walker
2. Alison Tremblay
3. Andresa Correa
4. WO
5. Hillary
6. WO
7. Samela Leite
8. WO
BRACKET 2 (B side)
1. Bia Mesquita
2. WO
3. Charlene Coats
4. WO
5. Leah Taylor
6. WO
7. Michele Nicolini
8. WO