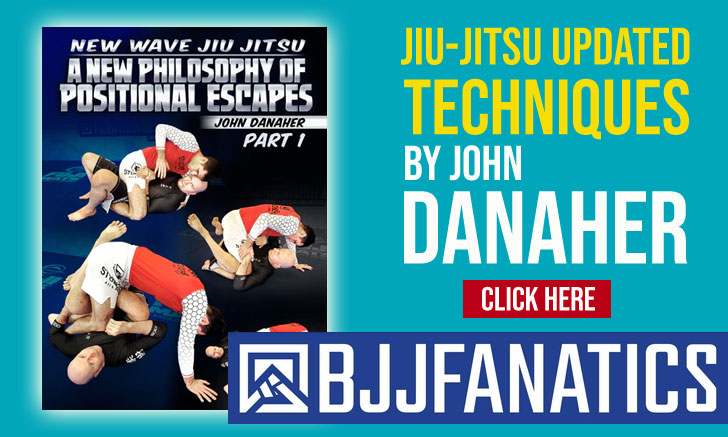 Anthony Scales, most commonly referred to as AJ Scales is a Canadian BJJ black belt under Wagnney Fabiano, and a Nova Uniao team Canada representative, being also the head coach of the Complete MMA gym and the first Canadian ever to have a super fight in a submission wrestling event in Brazil
AJ Scales Jiu Jitsu
Full Name: Anthony Scales
Nickname: AJ is short for Anthony Junior.
Lineage: Mitsuyo Maeda > Luiz França > Oswaldo Fadda > Sebastião Ricardo > Wendell Alexander > Wagnney Fabiano > AJ Scales
Main Achievements:
Fight to Win Pro Super Fight Champion (2018)
IBJJF World Master Champion (2017)
IBJJF Master & Senior Jiu Jitsu Championships 3rd Place (2009)
IBJJF New York Open 1st Place (2015)
IBJJF New York Open Absolute 1st Place (2015)
IBJJF Chicago Open Championship 1st place (2018)
IBJJF Pan Ams – Irvine, California 3rd Place (2013/2012)
IBJJF World Master Championship 3rd Place (2016)
UAEJJF Abu Dhabi Pro Trials – Montreal, Canada 3rd Place (2010/2009)
IBJJF Las Vegas Open 3rd Place (2015)
Main Achievements (Colored Belts):
IBJJF Master & Senior Champion 3rd Place (2008 brown)
Arena Buzios Champion (2008 brown**)
CBJJO Copa do Mundo Champion (2006 purple)
Copa Rip Dorey Super Fight Champion (2005 purple)
* Absoute
** Weight and absolute
Weight Division: Peso Pesado (94kg-207lbs)
Team/Association: Nova Uniao
AJ Scales Biography
Anthony "AJ" Scales was born on April 1, 1976, in Regina, Saskatchewan, Canada. At the young age of 15, AJ became interested in martial arts, both as a sport and way of life. His first taste of martial arts came in the form of Kickboxing, which AJ excelled at, but he quickly learned it was not the martial art for him. He then began to practice Judo, where he again excelled by achieving a level of green belt in a relatively short period However, he determined that Judo, like kickboxing, was not the form of combat art he was destined to learn and practice.
In fact, it wasn't until 1999 while watching a televised UFC event, that AJ found his true calling: Brazilian Jiu Jitsu. He was hooked.
Interest and determined, AJ joined a Regina-based Brazilian martial arts school, where he trained for a couple of years, earning his blue belt and successfully competing in a number of provincial tournaments.
AJ then made the decision to join the world-renown Nova Uniao Team, where he began training under former WEC fighter and brother of grappling extraordinaire Leo Santos, Wagnney Fabiano.
Under Fabiano, AJ received both his purple and brown belts. During this time, AJ travelled extensively to Rio de Janeiro, Brazil, to further his training at the Nova Uniao headquarters. It was during these visits to Brazil, that AJ had the opportunity to train with Andre Pederneiras and some of the country's top BJJ students and practitioners, including Shaolin Ribeiro, Thalese Leites, André Marola, Marcelino Fretias, Danilo Cherman and Marcelo Meleiro.
To further and enhance his experience and learning, Scales entered and competed in a number of BJJ tournaments in Brazil, such as the World Cup and the Internacional de Seniors e Masters. His hard work, dedication and perseverance paid off.
On Feb. 4, 2009, AJ was awarded his black belt. In true Nova Uniao fashion, it was awarded to Scales by his long-time mentor Wagnney Fabiano, and handed to him by good friend Leonardo Santos.
AJ Scales vs Fabio Pateta