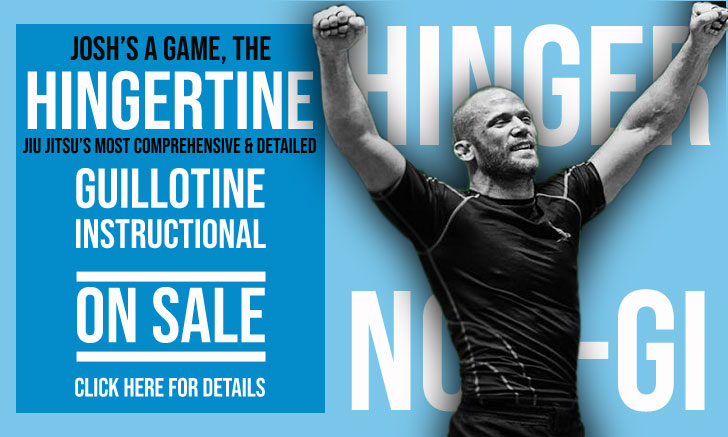 Johnny Tama is a Brazilian jiu jitsu black belt under Juan Miguel Iturralde of the Alliance Academy, being also one of the first Ecuadorian athletes to break through as a high end competitor in this sport/martial art. Tama earned this reputation while grappling in the lower belt divisions, having conquered medals at the International Brazilian Jiu Jitsu Federation (IBJJF) Pan American Championship (gi and no-gi) and World Championships (also gi and no-gi) in both the purple and brown belt categories.
Johnny Tama Jiu Jitsu
Full Name: Johnny Joachin Tama Apolinario
Nickname: N/A
Lineage: Mitsuyo Maeda > Carlos Gracie > Helio Gracie >Rolls Gracie > Romero Cavalcanti > Fábio Gurgel > Fernando Di Piero > Juan Miguel Iturralde > Johnny Tama
Main Achievements:
IBJJF Houston International Open Champion (2017)
IBJJF Boston Spring International Open Champion (2017)
UAEJJF Ecuador National Pro Champion (2017)
Main Achievements (Colored Belts):
IBJJF Pan American Champion (2014 purple)
IBJJF Pan American No-Gi Champion (2016 brown)
IBJJF Dallas International Open (2016 brown)
IBJJF World No-Gi Championship Runner-up (2014 brown)
IBJJF World Championship 3rd Place (2014 purple, 2015 brown)
IBJJF Pan American Championship 3rd Place (2015 brown)
Favorite Position/Technique: Good Overall Game
Weight Division: Peso Leve (76,00 kg / 168.0 lbs)
Team/Association: Alliance
Johnny Tama Biography
Johnny Tama was born on October 20, 1992 in Guayaquil, Ecuador.
Growing up Johnny was not a fan of martial arts, with a short time spent doing taekwondo at the age of 12 being his only contact with any form of combat. That lack of interest would change after a street altercation in 2009, which saw Tama at the wrong end of a beating.
Following his stepfather's advice Johnny started paying attention to Brazilian jiu jitsu. He finally decided to start taking grappling classes after witnessing Fernando Di Piero (also known as Soluço) defeat an opponent with ease inside the cage, using solely grappling.
On June of 2009 Tama joined the class of Juan Miguel Iturralde Aguirre, brother of Leonardo Iturralde, Francisco "Sinistro" Iturralde and a black belt under the aforementioned Di Piero. Juan Miguel would remain by Johnny's side throughout his development as a grappler, though Tama was also assisted by other coaches throughout his many travels in search of high level coaching and competition. One of his bigger influences was Rubens Charles, a legend of the sport with whom Johnny trained on many occasions while climbing the belt ranks of jiu jitsu.
The growth of BJJ in Chile was also heavily influenced by Johnny Tama who visited the South American country on several occasions, both coaching and competing.
After many years competing in the world's top jiu jitsu tournaments in the lower belt divisions, Tama received his black belt from the hands of Juan Miguel Iturralde. The ceremony taking place on December 15 of 2016.
Johnny Tama Grappling Record
41 WINS
BY POINTS


BY ADVANTAGES




BY SUBMISSION




BY DECISION




BY PENALTIES




BY DQ



21 SUBMISSIONS WINS
#d1212a
Choke from back
14
3
#f58822
Inverted triangle
5
1
#224aba
Flying armbar
5
1
26 LOSSES
BY POINTS


BY ADVANTAGES




BY SUBMISSION




BY DECISION




BY PENALTIES




BY DQ



4 SUBMISSIONS LOSSES
#5AD3D1
Bow and arrow
25
1
#d1212a
Choke from back
25
1
Johnny Tama Fight History
ID
Opponent
W/L
Method
Competition
Weight
Stage
Year
11744

Thiago Macedo

Thiago Macedo
L
Points
Houston Open
ABS
4F
2017
11818

Gianni Grippo

Gianni Grippo
L
Submission
UAEJJF NY Pro
U77KG
SF
2017
12044

Michael Liera

Michael Liera
L
Pts: 4x4, Adv
Pan American
76KG
8F
2017
12255

Marcio Andre

Marcio Andre
L
Bow and arrow
NY Spring Open
76KG
4F
2017
12272

Samir Abdolkader

L
Points
NY Spring Open
ABS
R1
2017
12698

Isaque Bahiense

Isaque Bahiense
L
Pts: 2x0
Marianas
82KG
F
2017
12968

Kevin Mahecha

Kevin Mahecha
L
Pts: 2x2, Adv
World Champ.
76KG
R1
2017
13193

Kevin Mahecha

Kevin Mahecha
L
Pts: 4x2
American Nats
76KG
R1
2017
13366

Victor Silverio

Victor Silverio
L
Points
San Jose Open
82KG
SF
2017
13616

Victor Silverio

Victor Silverio
L
Pts: 0x0, Adv
San Diego Pro
82KG
4F
2017
13648

Jaime Canuto

Jaime Canuto
L
Pts: 2x0
Grand Slam LA
77KG
R1
2017
13945

Max Gimenis

Max Gimenis
L
Pts: 6x0
Charlotte Open
ABS
4F
2017
14530

Kit Dale

Kit Dale
L
Referee Decision
NoGi Worlds
ABS
R1
2017
14793

Gilson Nunes

Gilson Nunes
L
Pts: 2x0
Atlanta W. Open
76KG
4F
2018
15123

Kauan Barboza

L
Pts: 4x2
Pan American
76KG
R1
2018
15478

Gianni Grippo

Gianni Grippo
L
Points
Washington SPO
76KG
F
2018
16172

Hugo Marques

Hugo Marques
L
Pts: 6x2
World Champ.
76KG
R2
2018
16514

Jonathan Satava

Jonathan Satava
L
Pts: 7x0
NY BJJ Pro
82KG
SF
2018
16599

Mahamed Aly

Mahamed Aly
L
Points
Austin Open
ABS
SF
2018
16615

Jaime Canuto

Jaime Canuto
L
Referee Decision
W.S.O.G.
81KG
4F
2018
17395

J. Gracie

L
Choke from back
WSOG 2
81KG
8F
2018
17740

Ben Leynard

L
Botinha
Long Beach Open
ABS
SF
2018
17974

Piter Frank

L
Referee Decision
F2W Pro 95
75KG
SPF
2018
18114

Marcio Andre

Marcio Andre
L
Pts: 2x0
NoGi Worlds
73KG
R1
2018
18651

Alexandre Pulga

Alexandre Pulga
L
Adv
Miami W. Open
76KG
SF
2019
18659

Roberto Abreu

Roberto Abreu
L
N/A
Miami W. Open
ABS
SF
2019
11664

Armando Cusme

W
Choke
Ecuador Pro
77KG
4F
2017
11666

Marcus Suel

W
Pts: 0x0, Adv
Ecuador Pro
77KG
SF
2017
11667

Unknown

W
Estima lock
Ecuador Pro
ABS
4F
2017
11668

F. Rodriguez

W
Botinha
Ecuador Pro
ABS
SF
2017
11669

Gaston Manzur

W
Kneebar
Chile Open
82KG
F
2017
11670

Pelucio Ramos

W
Inverted triangle
Chile Open
ABS
F
2017
11737

Spenser Gilliam

W
Botinha
Houston Open
76KG
4F
2017
11738

Thiago Macedo

Thiago Macedo
W
Pts: 4x2
Houston Open
76KG
SF
2017
11739

Frederico Silva

W
Armbar
Houston Open
76KG
F
2017
11803

Athos Miranda

W
Points
UAEJJF NY Pro
77KG
R1
2017
11806

Joao Ferreira

W
Points
UAEJJF NY Pro
77KG
4F
2017
11809

Francisco Tavares

W
Points
UAEJJF NY Pro
77KG
SF
2017
11817

Joao Miyao

Joao Miyao
W
Pts: 3x2
UAEJJF NY Pro
U77KG
4F
2017
11820

Thiago Brito

W
Botinha
UAEJJF NY Pro
U77KG
3RD
2017
12030

Victor de Matos

W
Pts: 2x2, Adv
Pan American
76KG
R2
2017
12253

Jonathan Correa

W
Botinha
NY Spring Open
76KG
R1
2017
12563

Julio Almeida

W
Estima lock
Boston Sp. Open
76KG
SF
2017
12564

Renan Borges

W
Choke from back
Boston Sp. Open
76KG
F
2017
12692

Michael Liera

Michael Liera
W
Estima lock
Marianas
82KG
4F
2017
12697

Lucas Rocha

Lucas Rocha
W
Pts: 2x2, Adv
Marianas
82KG
SF
2017
13289

Yan Lucas

Yan Lucas
W
Estima lock
FIVE Super League
N/A
SPF
2017
13941

Kauan Barboza

W
Flying armbar
Charlotte Open
76KG
SF
2017
14757

Thiago Lemos

W
Kneebar
Los Angeles Open
76KG
4F
2018
14759

Alexandre Molinaro

Alexandre Molinaro
W
Adv
Los Angeles Open
76KG
SF
2018
14889

Victor Silverio

Victor Silverio
W
Points
Houston Open
76KG
SF
2018
15653

Felipe Simplicio

W
Choke from back
NY Spring Open
76KG
RR
2018
16592

Rodrigo Freitas

Rodrigo Freitas
W
Points
Austin Open
76KG
F
2018
16605

Christopher H.

W
Kneebar
W.S.O.G.
81KG
8F
2018
16610

Vinicius Wong

W
Choke from back
W.S.O.G.
81KG
8F
2018
16897

Brian Mahecha

Brian Mahecha
W
Referee Decision
Las Vegas Open
76KG
4F
2018
16898

Jeremy Jackson

Jeremy Jackson
W
Referee Decision
Las Vegas Open
76KG
SF
2018
17389

Dante Leon

Dante Leon
W
Referee Decision
WSOG 2
81KG
R1
2018
17618

Vitor Moraes

W
Pts: 2x0
SJJIF Worlds
76KG
SF
2018
17619

Piter Frank

W
Pts: 2x0
SJJIF Worlds
76KG
F
2018
17635

Dustn Akbari

W
Pts: 4x0
SJJIF NG World
79KG
4F
2018
17636

Erik Cruz

W
Pts: 4x2
SJJIF NG World
79KG
SF
2018
17637

Jose Souza

W
Botinha
SJJIF NG World
79KG
F
2018
17737

Victor Cervantes

W
Referee Decision
Long Beach Open
ABS
4F
2018
18580

Joel Santiago

W
Armbar
OC Open
76KG
4F
2019
18582

Rodrigo Freitas

Rodrigo Freitas
W
Adv
OC Open
76KG
SF
2019
18969

Eduard Hohl

W
RNC
Pan American
76KG
R1
2019
Johnny Tama 2017 Highlight