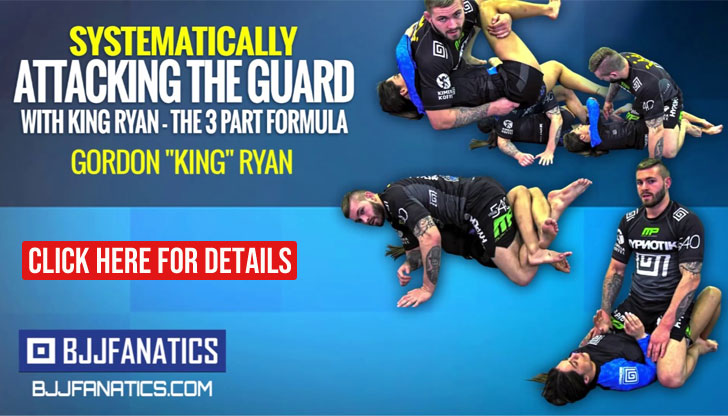 Bruno Mendes, more commonly known in the Brazillian Jiu Jitsu world by his nickname "Tank", is one of the leaders and founding members of the BJJ team: Soul Fighters. A black belt under Alvaro Mansor, Tank spent several years working behind the scenes of IBJJF competitions before fouding his own team with his brother, the world champion Augusto "Tanquinho" Mendes, Leandro Escobar and Rafael Barbosa.
Bruno Mendes "Tank" Jiu Jitsu
Full Name: Bruno Lopes Mendes
Nickname: The name came up just a month after Bruno began his Jiu Jitsu training at the academy. Mendes was a strong & chubby kid with a lot of energy who used to rough up the other kids at the academy. For that reason he started being called "Tanque" or Tank.
Lineage: Mitsuyo Maeda > Carlos Gracie > Helio Gracie > Francisco Mansor >Alvaro Mansor > Bruno Mendes
Main Achievements:
Rio de Janeiro State Champion ( 2002, 2003, 2004)
Rio State Championship Silver Medallist (2007)
Brazilian National Bronze Medallist – No Gi (2013 Master)
Favourite Position/Technique: Guard Passer
Weight Division: Peso Pesadíssimo (over 100kg/221lbs)
Team/Association: Soul Fighters
Bruno "Tank" Mendes Biography
Bruno Mendes was born on the 7th of May, 1981 in Rio de Janeiro, Brazil. He grew up in the north area of the city, the Tijuca burg. Bruno was a bit of a trouble maker at school, so much that the family doctor advised his parents to have him practice contact sports or a martial art. As Bruno's half-brother Rafael had practiced Jiu Jitsu in his teenage years and enjoyed it thoroughly, he advised BJJ, and at the age of 14 the Bruno signed up to the Kioto academy which was very near his home.
Bruno started training at the "Tijuca Tênis Clube" a franchise of the Kioto academy, but after 6 months he decided to move to the Kioto academy head quarters at number 18 Rua Jurupari. At the academy, Bruno's progress was followed closely by many of the coaches in the gym, including Marcus Pacheco, Marcos Carvalho, André Carvalho, "Drack" and the head coaches Krauss Mansor (son of Gran Master Francisco Mansor) and Alvaro Mansor (nephew of the Gran Master). Alvaro Mansor would become Bruno Mendes' main coach and influence in life and Jiu Jitsu.
At the age of 15 as a yellow belt, Bruno Tank started assisting Alvaro Mansor with the classes. At the age of 17 (blue belt) he became part of the academy's coach roster, helping with the training in the afternoon, evenings and with the kids classes. By the time Bruno became a brown belt he was assisting in all the classes of the academy, and later when he was awarded his black belt from the hands of Alvaro Mansor and Francisco Mansor (on December 2004) he became one of the main coaches of the academy.
Although Bruno Mendes focussed his career on the coaching aspect of Jiu Jitsu, he did take the time to train other martial arts to become a more complete fighter. Martial arts such as Judo and Muay Thai which he started around 2002 being trained by a well known coach, Mr Phillip Lima of Thai Team.
In 2006 Tank left the Kioto academy with his brother Augusto Mendes for personal reasons. The two founded a new team named Renovação Jiu Jitsu who's headquarters were also in Tijuca inside the "Evidence" gym. For almost two years the two brothers led the team by themselves, finding it hard to find good sparring partners for Augusto who was an emerging athlete at the time. The 2 brothers soon paired up with two old friends, "Formiga" and Leandro "Tatu" who were running a franchise of Brazilian Top Team (BTT) in Tijuca as well at the time. The 4 athletes started training together regularly.
In 2008 Alvaro Mansor, Bruno and Augusto Mendes' coach decided to leave Kioto as well, joining the group as well. The 5 men decided to officially get together and form a team together. And thus Soul Fighters was born. A team that has grown tremendously having created world champions from all belt levels. Bruno Mendes is still the coordenator of the team at the Evidence academy where over 130 students train regularly. He also supervises the classes of two of his students: Antonio Carlos "Pimenta" and Diogo "Moreno" Sampaio.
Bruno Tank also writes regularly to important websites such as MMA Premium and faixapreta.com.