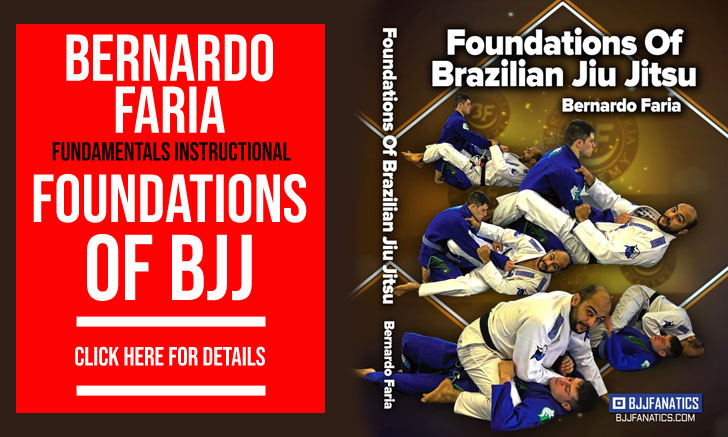 Rafael "Formiga" Barbosa is a Brazilian Jiu Jitsu black belt under André "Dedeco" Almeida, being also one of the founding members of the Soul Fighters Academy. During the 2000's decade, Rafael Formiga was also one of the top lightweight competitors in the sport's adult lightweight division, carrying on his great form to the Masters division (30+) on the competitive years that followed.
Rafael Barbosa Jiu Jitsu
Full Name: Rafael Monteiro Barbosa
Nickname: Rafael started being called "Formiga" (ant in Portuguese) when he began training Jiu Jitsu. He was the youngest student at 11 years of age in a class filled with adults, so his coach would call him "Formiguinha" (little ant). With time Rafael developed into an adult and his teammates started calling him "Formiga".
Lineage: Mitsuyo Maeda > Carlos Gracie > Helio Gracie > Carlson Gracie > Crézio de Souza > André Almeida > Rafael Barbosa
Main Achievements:
IBJJF Masters World Champion (2014 / 2015 / 2018** Master 1)
IBJJF New York Open Champion (2011**)
CBJJ Brazilian National Champion (2002)
CBJJ Brasileiro de Equipes Champion (2008, 2009)
IBJJF World Masters 2nd Place (2015* / 2016 Master 1)
IBJJF Pan American Championship 2nd Place (2007)
IBJJF World Championship 3rd Place (2005 / 2007 / 2009)
Brazilian National Championship 3rd Place (2003 / 2006 / 2009)
* Absolute
** Weight and absolute
Weight Division: Peso Leve (76kg-167lbs)
Favourite Position/Technique: Butterfly Guard
Team/Association: Soul Fighters/ Best Way
Rafael Formiga Barbosa Biography
Rafael Barbosa was born on the 8th of January, 1983 in Rio de Janeiro – Brazil. He started training Jiu Jitsu when he was 11 years old, after watching Royce Gracie in action at the first UFC. Luckily for Formiga, there was an academy just around the corner from his house, and that is where he started training, with Alexey Cruz and André "Dedeco".
He went through the ranks with "Dedeco" Almeida being awarded all belts by André, including his black belt in 2002. In 2008 Rafael and a few friends, such as his former school colleague Augusto Mendes "Tanquinho" decided to combine their efforts and form a new BJJ team, the Soul Fighters (www.soulfightersbjj.com). The idea was to bring people from different teams and all train together to improve each other in a friendly environment. An idea already put into place successfully in other sports, such as Judo and MMA. The project was prosperous and still runs strong today with it's main school at Tijuca, Rio de Janeiro and also with affiliates spread throughout the world.
When André Almeida (Formiga's former instructor) left to the United States in 2005, he left the door open for Rafael to follow his footsteps. And after a few years dwelling with the possibility, Rafael Barbosa opted to make the effort and move to the United States where he currently lives, teaching at the Best Way gym in Connecticut (bestwayjiujitsu.com)
Rafael Formiga vs Gilbert Durinho

Rafael Formiga vs Washington Espantalho (NU)

Rafael Formiga vs Rodrigo Bandit