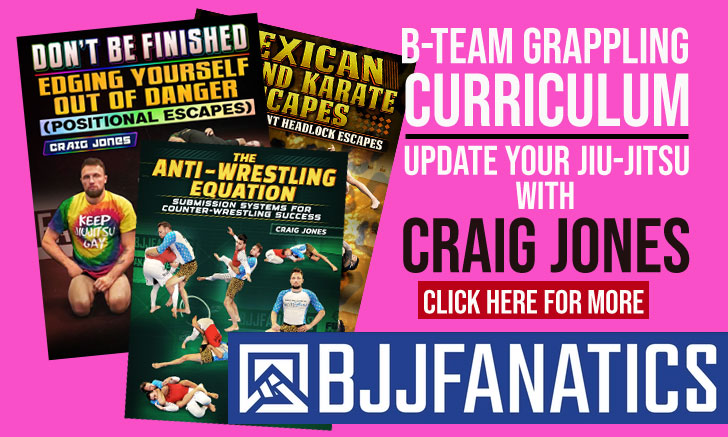 Kristen Martin is a Brazilian Jiu Jitsu black belt under Hannette Staack and André Terêncio, being one of the main figures of the Brazil 021 School of Jiu-Jitsu competition team. Martin made waves in the lower belt divisions of the sport, a time when she first brought the attention of mainstream media to her performances, particularly after winning IBJJF World and Pans titles as a brown belt. Kristen has since cemented their status one of the top grapplers of her generation.
Kristen Martin Jiu Jitsu
Full Name: Kristen Martin
Nickname: N/A
Lineage: Mitsuyo Maeda > Carlos Gracie > Helio Gracie > Francisco Mansor > Carlos Henrique > André Terêncio > Hannette Staack > Kristen Martin
Main Achievements:
IBJJF World Champion (2017 brown, 2014 purple)
IBJJF Pan American Champion (2016 brown)
IBJJF Chicago Summer Open Champion (2015** purple, 2013 blue)
IBJJF Chicago Spring Open Champion (2015** purple)
IBJJF Chicago Winter Open Champion (2013/2012 blue)
IBJJF NY Open Champion (2013 blue)
IBJJF San Antonio Fall Open Champion (2017 brown)
IBJJF San Antonio Winter Open Champion (2016 brown)
UAEJJF Abu Dhabi Pro Trials Champion (2013 purple)
IJJC Ontario Open Champion (2016)
IBJJF World Championship 2nd Place (2013 blue)
IBJJF Pan American 2nd Place (2017 brown, 2015 purple)
IBJJF World Championship 3rd Place (2015 purple)
Favorite Position/Technique: Open Guard
Weight Division: Peso Pluma (53,50 kg / 118.0 lbs)
Team/Association: Brazil 021 School of Jiu-Jitsu
Kristen Martin Biography
Kristen Martin was born on April 4, 1991 on the Southside of Chicago, United States of America where she was raised.
Being a very active child, Martin was introduced to the school system's several sports programs from early on, being submerged in a variety of competitive activities such as Track & Field, Cross Country, Soccer and Volleyball. All done prior to finding Jiu Jitsu.
In 2010/2011 Kristen's inquisitive mind led her to Jiu Jitsu. She was looking for a new challenge and this martial art seemed to mix-in all the elements Martin was looking for: A fun, challenging sport with a self defence component to it. To reach her goals in BJJ, she joined the Brazil 021 School of Jiu-Jitsu a gym led by Hannette Staack and André Terêncio. Two people who would be by Martin's side throughout her career, from white to black belt.
While going through the ranks of jiu jitsu, Kristen also developed a career as an artist. Becoming recognized for her work in in digital art, oil/acrylic painting, illustration and teach art.
On June 19th, 2017 after winning her 2nd IBJJF World title, Kristen Martin was awarded her black belt from the hands of Hannette Staack.
Kristen Martin vs Lana Hunter