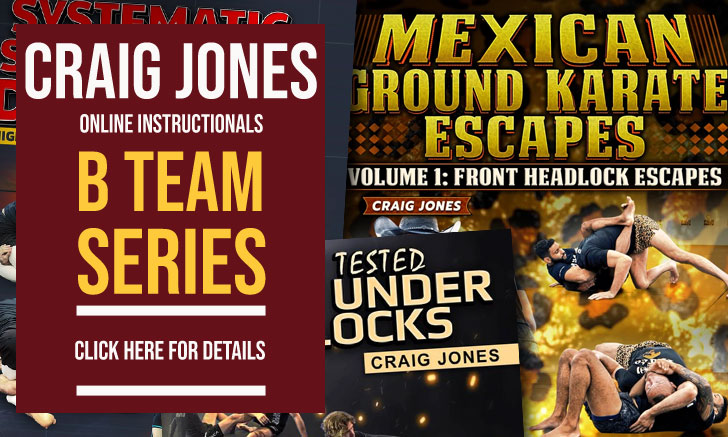 Watch Copa Podio's Heavyweight GP livestream for free here! One of the most important tournaments on the jiu jitsu calendar, Copa Podio gathers some of today's top talent in the Brazilian jiu jitsu heavyweight division. This evening's heavyweight GP is brought to you free of charge, curtsey of Copa Podio's management.
Today's event starts at 5pm, Buenos Aires time/1:30pm Los Angeles time.
English commentary by Riccardo Ammendolia
The Copa Podio Event Goes as Follows:
SUPERFIGHTS:
Edwin Najmi (USA) x Alex Cabanes (SPA)
Countries challenge
Milton Vieira (BRA) x Goiti Yamauchi (BRA)
No Gi 

Gregor "Gracie" Rangel (BRA) x Daniel "Moraes" Correia (BRA)
No Gi
COPA PODIO 2015 HEAVYWEIGHT GP

Green Group
Erberth Santos (BRA)
Much like Spriggs, Erberth (who just happens to fight for the same team in international events) is a young prospect with lots to prove. Erberth has had some success recently, winning the Rio Fall Open in his weight class and the open weight, but Copa Podio brings new challenges to the Guigo black belt. It will be interesting to see how Erberth will deal with the more experienced Felipe Pena, Vinny Magalhaes or Pé de Chumbo though whatever happens, expect Santos to be among the most entertaining grapplers on set.
Vinny Magalhães (BRA)
A finisher and a student of the game, Vinny is coming back to his roots, the gi. More known for his no gi endeavours in tournaments such as Grapplers Quest or the ADCC, Vinny is returning to the sport where he earned his first world title back in 2002 as a blue belt.
Manuel "Nelton" Pontes (POR)
Much like his Polish colleague Maksymilian Wiśniewski, the Portuguese grappler, Nelton Pontes is virtually unknown by to the major bulk of the grappling community. A team member of the Gracie Barra (Seixal-PT) academy, Pontes started his career in martial arts through kickboxing having added jiu jitsu to compliment his martial arts game. Since then Nelton took a shine to BJJ, competing and winning several national titles, as well as the World Pro Championship in 2014 (brown belt). More recently Nelton made his debut at black belt, winning the Rome Open, in which he defeated the crafty veteran Pedro Henriques (WJJPC black belt finalist).
With little pressure going in to the tournament, it will be interesting to see if Nelton Pontes or Wiśniewski manage to score any points during the group stages. This would be of great value to Copa Podio's European market share.
Tim Spriggs (USA)
One of the top black belts in the American grappling scene, Spriggs is known for a fast passing game and his deadly morote-seoi nage throw. Part of the new generation of black belts, Spriggs plays an old school style which he will use to be one of the favorites to win the tournament.
Fernando Reis (BRA)
After the unlucky and gruesome injury suffered by Panza at the Abu Dhabi World Pro, the Copa Podio organization worked hard to bring a worthy grappler at the last minute. They found one in the Alliance heavyweight, Fernando Reis, who is coming off a win at the Brazilian Nationals as a brown belt in the heavyweight division and he has beaten many of the top brown belt prospects, including the enormous Otavio Natali this year. Fernando Reis arrives with little pressure to the event, but he is set to turn some heads his way.
Yellow Group
Victor Honório (BRA)
The GF Team powerhouse is ready to turn heads his way. The only brown belt in the competition, Honório conquered his spot in the prelims of Copa Podio, in a show called "THE TEAM",  fighting for Rodolfo Vieira's side.
Victor Honório won the Rio Open (weight & absolute) last year as well as the Brazilian team nationals (mixed black-brown belt division).
Maksymilian Wiśniewski (POL)
Not the most familiar name in the world jiu jitsu scene, Maksymilian Wiśniewski from Poland arrives with the Robert Drysdale stamp of approval. Wiśniewski earned his spot by beating his countryman Mieszko Maciejewski in an elimination match earlier this year. Among Maksymilian Wiśniewski's greatest accomplishments you will find two bronze medals at the European Open (2014 at black belt and 2013 at brown belt).
Delson "Pé de Chumbo" Heleno (BRA)
A true veteran of the sport, Delson won the world championship as a black belt back in 2002. Built in true "Pitbull" academy style, Pé de Chumbo doesn't have a weak bone in his body, tested in many different rule sets having very recently fought at the ADCC trials in Rio de Janeiro, beating some very tough competitors such as Claudio Calasans and even Daniel Moraes, who is also on the CP card.
Eduardo "Luta Livre" Inojosa (BRA)
As the name might suggest, Eduardo started in the luta livre esportiva, a style of catch wrestling developed in Brazil. Since his luta livre days, Eduardo has shifted his focus to the gi, and has had great success fighting in Manaus. Being from a smaller gym than most of the other athletes and having less international experience, Inojosa seems to have a tall order at hand, but those that have trained with him say he is set for big things in the sport.