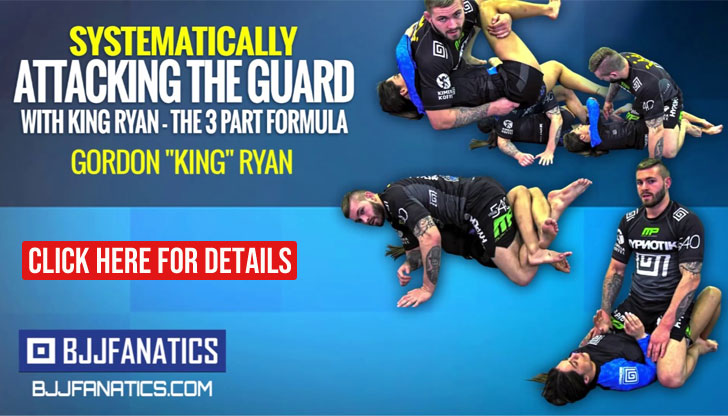 Jonatas Gurgel, also known as "Tagarela" is one of the top Jiu Jitsu fighters in the famous American Top Team (ATT). With an amazing grappling record in which you can add up World Cup, Pan American and Brazilian National BJJ titles, "Tagarela", (who is an instructor at the ATT academy) has also added an MMA curriculum which he develops in Jiu Jitsu's off season.
Jonatas Gurgel Jiu Jitsu
Full Name: Jonatas Sampaio Gurgel
Nickname: The word "Tagarela" in Portuguese is used for a person that is always talking. The nickname was given by Cristiano Costa (Gurgel's first coach) when he was young because he was a very energetic child who wouldn't stop talking.
Lineage: Mitsuyo Maeda > Carlos Gracie > Carlson Gracie >Andre Pederneiras > Joao Roque >Jonatas Gurgel
Main Achivements:
World Cup Champion (2004, 2005)
Pan American Champion (2002, 2004, 2005)
Brazilian National Champion (2002, 2003, 2005, 2007)
World Bronze Medallist (2006, 2007, 2008)
Favourite Position/Technique: N/A
Weight Division: Peso Pena (70kg-154lbs)
Team/Association: ATT (formerly Joao Roque/Nova Uniao)
Jonatas Gurgel "Tagarela" Biography
Jonatas Gurgel was born in the 11th of April, 1986 in Goiania – State of Goias, Brazil. He started training Jiu Jitsu when he was 12 as a way to exert his extra energy. Tagarela was a very active child, and although he didn't appreciate the common sports (soccer, swimming, etc) he loved martial arts films. It was because of that fondness for the action movies that his parents registered Jonatas in Cristiano Costa's BJJ School.
He received his blue belt from Mr Costa, who was also a distinguished doctor and served as a role model to the youngster, but soon after he received his belt, Jonatas Gurgel moved to the Brazilian Capital, Brazilia. There he started training under Joao Roque, and it was the legendary Nova Uniao fighter that awarded all of Tagarela's belts from their on, including his black belt in 2005 when Jonatas was 19 years old.
Jonatas Gurgel used to travel to the United States with some regularity to compete and by invitation of several friends. Training in the US, he started staying longer and longer until one day he decided to stay for good. It was when living in the states that Jonatas received an invited to be part of the American Top Team, becoming one of the coaches at their Head Quarters.
In 2009 Tagarela decided to try MMA for the first time as a way to keep fit during the Jiu Jitsu off season. He loved the experience and achieved a 4-0-0 record on that same year, all wins in the first round (3 submissions, 1 TKO)
Jonatas Gurgel vs Marcus Buchecha

Photo's rights to Gladiator Magazine