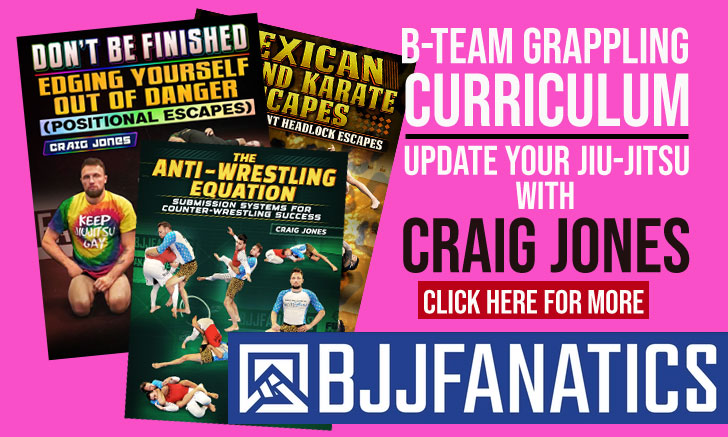 Ivaniel Oliveira is one of the top Brazilian Jiu Jitsu black belts of his generation in the rooster weight division. A pupil of the renowned Cristiano Carioca, Ivaniel has won important tournaments such as the World Cup (WLPJJ & CBJJO) and the Rio International Open (CBJJ), though his difficulty in getting a visa to the USA prevented him to compete at the highest level (the Mundial) for a long period of time.
Ivaniel Oliveira Jiu Jitsu
Full Name: Ivaniel Oliveira Cavalcante
Lineage: Mitsuyo Maeda > Carlos Gracie Sr. > Reyson Gracie > Luís Façanha > Monteiro Brothers (Fabio, Gustavo, Yano & Lucio) > Cristiano Carioca > Ivaniel Oliveira
Main Achievements:
IBJJF World Masters Champion (2018 Masters 1)
IBJJF Brazilian National Champion (2013 / 2014 / 2015)
IBJJF Rio International Open Champion (2011 / 2012)
WLPJJ World Cup Champion (2010)
Amazon Meeting Champion (2010)
IBJJF World Championship 2nd Place (2006)
CBJJ Brazilian National 2nd Place (2009)
WLPJJ SP Cup 2nd Place (2010)
CBJJ Brazilian National 3rd Place (2010 / 2007)
CBJJO World Cup 3rd Place (2006)
Main Achievements (Colored Belts):
IBJJF World Champion (2005 purple)
Favourite Technique: Toe Hold
Weight Division: Galo (57kg/126lbs)
Team/Association: n/a
Ivaniel Oliveira Cavalcante Biography
Ivaniel Oliveira was born in Manaus, Brazil where he began his Jiu Jitsu training under the prestigious Cristiano Carioca (a coach that has helped fighters such as Adriano Martins, Mauricio "Shogun" Rua and even "Kid" Yamamoto). He trained with his master in Manaus becoming one of the top competitors in the state and even the whole country at the lower belts, winning the world jiu jitsu championship in the purple belt division (2005). One year later he would debut at the same tournament in the black belt division achieving a silver medal.
With his near success in his debut black belt year, many expected Ivaniel Oliveira to become the king of the "Galo" weight division, but as the IBJJF moved the World Championship to the Unites States in 2007, Ivaniel struggled to obtain a visa to compete in the North American country in the next few years.
In 2009, and with his master's consent, Ivaniel Oliveira moved to Rio de Janeiro where he started training at the Casquinha Team. He trained there for one year before moving in 2010 to the Atos Jiu Jitsu team after an invitation made by Ramon Lemos. He has also represented the Checkmat team after Atos' main representatives and training partners moved to the United States.
Ivaniel Oliveira vs Elton Santos

Ivaniel Oliveira vs Bernardo Pitel

Ivaniel Oliveira vs Raymison Michiles

Ivaniel Oliveira vs Felipe Costa