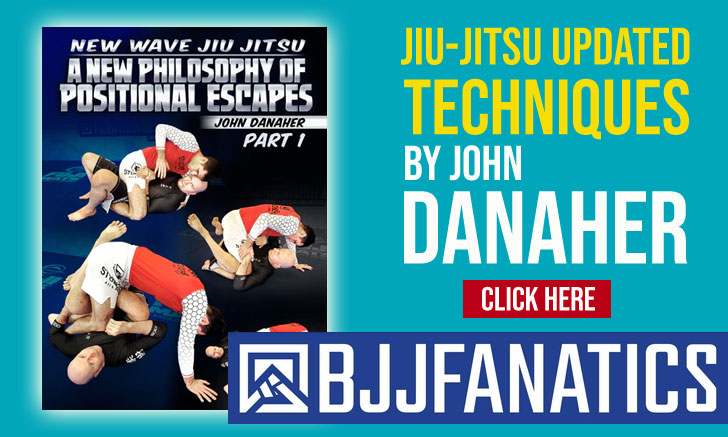 Andre Galvao (click on link to view profile) is one of the most decorated Brazilian Jiu Jitsu fighters to have transitioned to the world of Mixed Martial Arts. He is also a published author with his "Drill to Win" book. Recently Galvao left the prestigious organization Strikeforce to face different challenges in his career. In this interview André tells BJJ Heroes about his detachment from Strikeforce, his links to the Ultimate Fighter (TUF) show and the launch of his brand new academy in San Diego, California.
BJJ Heroes:Hi André, tell us a little more about your recent situation at Strikeforce. You had a positive year with two wins over some very tough competition (Luke Stewart and Jorge Patino) and a loss against one of the biggest prospects in the sport (Tyron Woodley). What happened, did you leave by choice or were you cut-off?
André Galvao: Well, the decision came from my managers; they tried to put me in The Ultimate Fighter (season 13). Unfortunately it did not work out, and the phone never rang. It seems that they will be recording the show very soon and I wasn't called. But I am not worried, my time will come eventually and I will return to a big event soon.
BJJ Heroes: They have released the names of the TUF coaches (Lesnar and dos Santos); with which of these guys do would you have liked to have worked with more?
Andre Galvao: With "Cigano" for sure! He is a friend and a team partner (at Team Nogueira), I know the trainers and I know how the training regime goes. I would have had a good time.
BJJ Heroes: Where are you training your MMA (wrestling, BJJ, Thai/Boxing) nowadays?
Andre Galvao: I am training here in San Diego. I often go down to the Alliance camp here, from Brandon Vera. I have good friends there. I also sometimes go to Rodrigo's (Minotauro).
BJJ Heroes: Do you still put on the gi to train or are you dedicating yourself solely to the Nogi aspect of the game?
Andre Galvao: I am training with the kimono every day now and I do Nogi three times a week. I think the Kimono is really important. I also am teaching here in San Diego, there are a lot of good students here, and the guys have helped me a lot. The training here is getting better by the day.
BJJ Heroes: Tell me more about this new project of yours, the Atos Academy in San Diego. How are you adapting to the USA, and how is your Jiu Jitsu being accepted by the Americans?
Andre Galvao: It's been amazing; I really love it here, for real! I have made new friends here and a lot of people look for my gym to train. Every month new students walk through the door, and I am giving private classes as well. I really feel valued in this place.
BJJ Heroes: And why did you choose this area of the United States, an area with a lot of competition and quite a few big academies?
Andre Galvao: I don't worry about the number of academies here. I think I can display my work wherever I chose to be. With time people will understand my coaching system. San Diego is a city that I always liked, ever since my first visit to the USA in 2004. I always came here for my pre fight camps and I always stayed a while longer (after the fights), so I knew the place well. I also have a lot of friends here, the opportunity arose and I thank God for being here.
BJJ Heroes: This is a year of ADCC (Abu Dhabi Combat Club), one of the only big submission based tournaments out there you haven't won. Do you plan on competing there this year?
Andre Galvao: For sure! I will be there this year troubling a lot of people (laughs).
BJJ Heroes: If you are not invited, do you plan on going through the trials?
Andre Galvao: Of course, I really want to be there, but I hope they will invite me.
BJJ Heroes: Your relationship with Atos is still running strong. After so many fighters became big names in the past couple of years, like Rafael and Guilherme Mendes, Rodrigo Caporal, Claudio Calasans, etc., who are next in line to burst into the main picture?
Andre Galvao: Man, this team is filled with excellent fighters. Those kids train hard! They follow my example and they have learned a lot with Ramon Lemos. You can write these names down: Ronaldo Candido, Denilson Biscuiliari, Eduardo Ramos, Rodrigo Caporal (mentioned above). This will be also the first year of Ary Farias as a black belt, he has been tearing up the lower belt divisions.