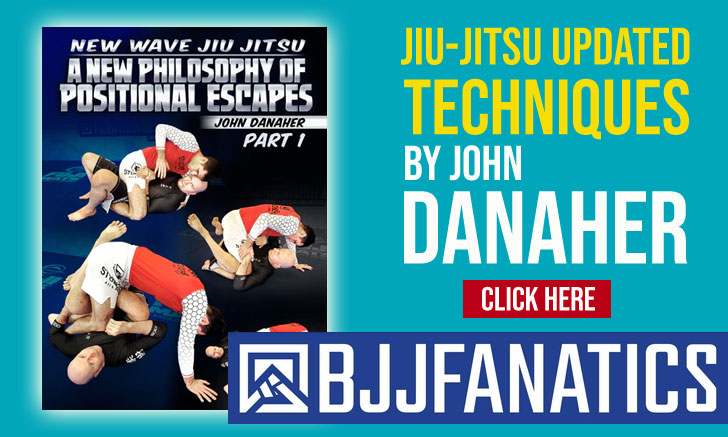 Kayron Gracie the grandson of Gracie jiu jitsu founder Carlos Gracie Senior. He is also the son of Carlos Gracie Junior and an important BJJ competitor of his own merit, having won prestigious tournaments such as the Pan American championship and the world championship. A member of the Gracie Barra academy (which his father founded), Kayron Gracie is a continuation of the Gracie Family's dominance in the sport of jiu jitsu.
Kayron Gracie Jiu Jitsu
Full Name: Kayron Gracie
Lineage:  Mitsuyo Maeda > Carlos Gracie Sr. > Helio Gracie > Carlos Gracie Junior > Kayron Gracie
Main Competitive Achievements:
IBJJF World Champion (2008 brown)
IBJJF Pan American Champion (2010 black, 2007 purple, 2006 blue)
IBJJF World No-Gi Champion (2007 purple)
IBJJF/JBJJF Asian Open Champion (2017)
IBJJF Boston Open Champion (2015)
IBJJF Brazilian National Juvenile Champion (2004 blue, 2003 orange, 2001, 2000 & 1998 yellow)
IBJJF World Silver Medallist (2009 brown)
IBJJF World Bronze Medallist (2010 black)
IBJJF Pan American Bronze Medallist (2008 brown)
Favourite Position/Technique: Lapel Chokes and Spider Guard
Weight Division: Meio Pesado
Team/Association: Gracie Barra
Kayron Gracie Biography
Kayron Gracie was born on the 4th of May, 1988 in Rio de Janeiro – Brazil. He is the oldest son of CBJJ (Confederacao de Brazilian Jiu Jitsu – aka IBJJ) president "Carlinhos" Gracie who is also the founder of Gracie Barra – one of Jiu Jitsu's strongest teams. Though his first sporting passion lied with surfing, Kayron also started training BJJ from a very young age, competing for the first time when he was 9 years old at the Brasileiro (Brazilian National Championship), a competition he would win the following year as a junior yellow belt.
When Kayron was 17 years old, he moved to the United States, where he continued to compete (and win) while also beginning a career as a coaching member of the Gracie Barra team. Though he received his black belt from the hands of his father (on October 2009), the main responsible for Krayon's tuition in the sport throughout his life was Marcio Feitosa. Marcio was also his main inspiration as a fighter when growing up.
In 2008 Kayron Gracie showed true toughness at the Mundial (World Championship). He fought in the Open Weight, and after a gruelling fight where he was pushed to the limit and ended up puking outside the arena after the win, he returned to the mat in exhaustion to fight Joao Assis (a fight he ended losing). Though he did not medal in the absolute, he did manage to win his weight class.
Kayron Gracie Grappling Record
14 WINS
BY POINTS


BY ADVANTAGES




BY SUBMISSION




BY DECISION




BY PENALTIES




BY DQ



5 SUBMISSIONS WINS
#5AD3D1
Choke from back
20
1
#fad11b
Arm in Ezekiel
20
1
5 LOSSES
BY POINTS


BY ADVANTAGES




BY SUBMISSION




BY DECISION




BY PENALTIES




BY DQ



4 SUBMISSIONS LOSSES
#d1212a
North South Choke
25
1
Kayron Gracie Fight History
ID
Opponent
W/L
Method
Competition
Weight
Stage
Year
2697

Marcelo Garcia

Marcelo Garcia
L
Pts: 5x0
World Champ.
82KG
SF
2010
3327

Davi Ramos

Davi Ramos
L
Calf slicer
NoGi Pan Ams
ABS
F
2011
4150

Rafael Lovato

Rafael Lovato
L
Kimura
Metamoris
ABS
SPF
2012
4593

Marcelo Lapela

L
Guillotine
Pan American
82KG
4F
2013
7019

Jonathan Satava

Jonathan Satava
L
North South Choke
NY Spring Open
82KG
SF
2015
2550

Diego Gamonal

W
Cross choke
Pan American
82KG
R1
2010
2553

Marcelo Mafra

Marcelo Mafra
W
N/A
Pan American
82KG
4F
2010
2555

Sergio Moraes

Sergio Moraes
W
Pts: 2x2, Adv
Pan American
82KG
SF
2010
2557

Abmar Barbosa

Abmar Barbosa
W
Pts: 6x4
Pan American
82KG
F
2010
3637

Diogo Silva

W
Ezekiel
Pan American
88KG
4F
2012
3639

Diogo Almeida

Diogo Almeida
W
Pts: 6x2
Pan American
88KG
SF
2012
3641

Vitor Toledo

Vitor Toledo
W
Choke from back
Pan American
88KG
F
2012
4586

Romulo Melo

W
N/A
Pan American
82KG
R2
2013
7017

Phil Miller

W
N/A
NY Spring Open
82KG
4F
2015
7295

Sean Fisher

W
Points
Boston Spring Open
82KG
SF
2015
7296

Brian Beaury

Brian Beaury
W
Botinha
Boston Spring Open
82KG
F
2015
13693

Young Kim

W
N/A
Asian Open
82KG
4F
2017
13695

Javier Valenciano

W
N/A
Asian Open
82KG
SF
2017
13696

Nathan Mendelsohn

Nathan Mendelsohn
W
Arm in Ezekiel
Asian Open
82KG
F
2017
Kayron Gracie vs Renan Chavez

Kayron Gracie vs Joao Assis