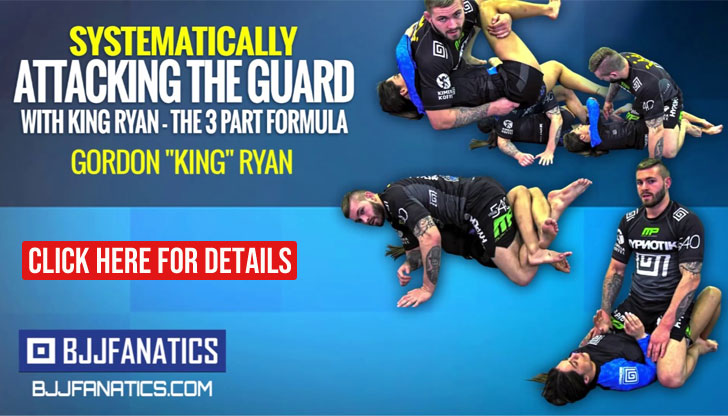 Keith Krikorian is a professional grappler and a back belt in jiu-jitsu under Richie "Boogeyman" Martinez of the 10th Planet Team. An experienced athlete under the submission-only and EBI ruleset, Krikorian first made waves in the sport while competing at the ADCC United States Trials as a colored belt, where he conquered 2 second places (2018 & 2019), performances that earned Keith an invitation for the ADCC World Championships of 2019. Keith would later earn the rank of black belt and continue to prove his worth on the professional circuit.
Keith Krikorian Jiu-Jitsu
Full Name: Keith Krikorian
Nickname: N/A
Lineage: Carlos Gracie (Senior) > Hélio Gracie > Carlos Gracie Jr > JJ Machado > Eddie Bravo > Richie Martinez > Keith Krikorian
Main Achievements (Pro-Circuit):
1st Place ADCC WC Trials (2022)
1st Place High Rollerz 10K (2021)
1st Place Onnit Invitational (2018)
1st Place Show the Art Finishers 6 (2018)
1st Place Ultimate Mat Warriors 6 (2021)
2nd Place ADCC EC Trials (2018 / 2021)
2nd Place ADCC WC Trials (2019)
Main Achievements (Colored Belts):
1st Place SJJIF World Championships NOGI (2018 brown)
3rd Place IBJJF Pan Championships NOGI (2019 brown)
Favorite Position/Technique: Well-Rounded
Weight Division: Featherweight (67.5 kg / 149 lbs)
Team/Association: 10th Planet
Keith Krikorian Biography
Keith Krikorian was born on October 14, 1997, in San Diego, California, USA.
Drawn to combat sports from an early age, Keith started boxing as a 9-year-old, pursuing the Sweet Science competitively in the amateur circuit for a number of years. During this period, Krikorian also added other striking sports to his tool kit such as kickboxing and muay Thai with the long-term goal of competing in mixed martial arts.
During high school, Keith finally started training in mixed martial arts, a discipline that led him to jiu-jitsu under the guidance of Shannon Gugerty. As part of his grappling introduction, Krikorian also decided to join his school's wrestling team, competing extensively in the folkstyle ruleset.
During his progression in jiu-jitsu, Keith worked with the aforementioned Gugerty as well as Walel Watson before finding his way to instructor Richie Martinez of 10th Planet, the man responsible for much of Krikorian's sporting success.
Under the guidance of Martinez, Krikorian earned his purple, brown, and black belts, the latter in October 2020.
NOTE REGARDING KEITH KRIKORIAN'S RECORD
Traditionally, the records displayed in BJJ Heroes' profiles have only accounted for adult black belt matches as these signify an athlete's entry into our sport's elite ranks. Keith Krikorian, however, is a special case as he's been competing in the pro-grappling circuit since he was a colored belt.
This has left BJJ Heroes with a delicate predicament of defining when to start accounting for Keith's match records.
Considering the level of opposition and the extensive list of professional athletes Krikorian overcame from early on in his career, we believed it would be beneficial to have a few of those matches included on his profile, prior to his black belt promotion. Please take into account that any result prior to October 2020, was done as a colored belt.
Keith Krikorian Grappling Record
41 WINS
BY POINTS


BY ADVANTAGES




BY SUBMISSION




BY DECISION




BY PENALTIES




BY EBI/OT



28 SUBMISSIONS WINS
#214eb8
Inside heel hook
36
10
#fad11b
Outside heel hook
4
1
#224aba
No arm triangle
4
1
16 LOSSES
BY POINTS


BY ADVANTAGES




BY SUBMISSION




BY DECISION




BY PENALTIES




BY EBI/OT



7 SUBMISSIONS LOSSES
#fad11b
Straight ankle lock
14
1
Keith Krikorian Fight History
ID
Opponent
W/L
Method
Competition
Weight
Stage
Year
18120

Ethan Crelinsten

Ethan Crelinsten
L
Pts: 3x0
ADCC EC Trials
66KG
F
2018
19086

N. Ryan

L
RNC
ADCC WC Trials
66KG
F
2019
21866

Augusto Mendes

Augusto Mendes
L
Katagatame
ADCC
66KG
R1
2019
21903

Marcus Almeida

Marcus Almeida
L
Armbar
ADCC
ABS
R1
2019
22525

Tex Johnson

Tex Johnson
L
EBI/OT
BJJ Fanatics
ABS
R1
2019
22786

Ethan Crelinsten

Ethan Crelinsten
L
RNC
Shugyo Inv.
ABS
F
2019
27212

Kennedy Maciel

Kennedy Maciel
L
EBI/OT
Emerald City
65KG
SF
2021
28811

Cole Abate

Cole Abate
L
Pts: 10x0
ADCC EC Trials
66KG
F
2021
29314

Kade Ruotolo

Kade Ruotolo
L
Referee Decision
GrappleFest
73KG
SPF
2021
32810

Ashley Williams

Ashley Williams
L
Referee Decision
GrappleFest 12
73KG
SPF
2022
33265

Mica Galvao

Mica Galvao
D
---
Polaris 20
ABS
RR
2022
33277

Mica Galvao

Mica Galvao
L
Armbar
Polaris 20
ABS
RR
2022
33284

Mica Galvao

Mica Galvao
L
Triangle
Polaris 20
ABS
RR
2022
34551

Josh Cisneros

Josh Cisneros
L
Referee Decision
F2W 209
70KG
SPF
2022
35001

Diego Oliveira

Diego Oliveira
L
Straight ankle lock
ADCC
66KG
R1
2022
39433

Keita Iwamoto

L
EBI/OT
SOGI
NA
SPF
2023
41100

Fabricio Andrey

Fabricio Andrey
L
Referee Decision
Honor Challenge
70KG
F
2023
18100

Jimmy Santiago

W
Darce choke
ADCC EC Trials
66KG
R1
2018
18106

Damon Morgan

W
Armbar
ADCC EC Trials
66KG
R2
2018
18111

Luis Quinones

W
RNC
ADCC EC Trials
66KG
8F
2018
18115

J. Ocasio

W
Outside heel hook
ADCC EC Trials
66KG
4F
2018
18118

Sal Guerriero

W
Inside heel hook
ADCC EC Trials
66KG
SF
2018
19080

James Barnes

W
Pts: 3x0
ADCC WC Trials
66KG
R1
2019
19082

Aaron Phillips

W
RNC
ADCC WC Trials
66KG
R2
2019
19083

Ronnie LaBella

W
Pts: 3x0
ADCC WC Trials
66KG
8F
2019
19084

P. Serrano

W
Darce choke
ADCC WC Trials
66KG
4F
2019
19085

Sal Guerriero

W
Triangle
ADCC WC Trials
66KG
SF
2019
22782

Josh Bacallao

W
Inside heel hook
Shugyo Inv.
ABS
4F
2019
22784

Max Rohskopf

W
Darce choke
Shugyo Inv.
ABS
SF
2019
24087

Rafael Domingos

W
No arm triangle
SUG 18
N/A
SPF
2020
25005

Roberto Hernandez

W
Armbar
UMW 6
ABS
R1
2020
25006

Elias Anderson

W
Inside heel hook
UMW 6
ABS
4F
2020
25007

Derek Rayfield

W
Armbar
UMW 6
ABS
SF
2020
25008

Kevin Berbrich

W
EBI/OT
UMW 6
ABS
F
2020
25009

R. Degle

W
Inside heel hook
Sin City Inv.
N/A
SPF
2020
26980

Joey McKay

W
EBI/OT
SUG 25
N/A
SPF
2021
27202

Suraj Budhram

W
RNC
Emerald City
65KG
R1
2021
27209

Estevan Martinez

Estevan Martinez
W
EBI/OT
Emerald City
65KG
4F
2021
28764

Samuel Davis

W
RNC
ADCC EC Trials
66KG
R1
2021
28775

Andrew Franco

W
Submission
ADCC EC Trials
66KG
R2
2021
28788

Jake Norton

W
Inside heel hook
ADCC EC Trials
66KG
R3
2021
28797

Wilson Sojo

W
Pts: 3x0
ADCC EC Trials
66KG
R4
2021
28805

Ben Eddy

W
Pts: 2x0
ADCC EC Trials
66KG
4F
2021
28809

Gianni Grippo

Gianni Grippo
W
RNC
ADCC EC Trials
66KG
SF
2021
29658

Dane Leak

W
EBI/OT
High Rollerz 10K
77KG
R1
2021
29660

G. Karakhanian

W
RNC
High Rollerz 10K
77KG
4F
2021
29662

Jordan Wirth

W
Inside heel hook
High Rollerz 10K
77KG
SF
2021
29663

Kieran Kichuk

Kieran Kichuk
W
Inside heel hook
High Rollerz 10K
77KG
F
2021
31293

Gabriel Sousa

Gabriel Sousa
W
Referee Decision
WNO 12
70KG
SPF
2022
31467

Thien Luu

W
RNC
ADCC WC Trials
66KG
R1
2022
31482

Anthony Arnal

W
Pts: 3x0
ADCC WC Trials
66KG
R2
2022
31498

Elias Anderson

W
Pts: 2x0
ADCC WC Trials
66KG
R3
2022
31515

Robert Degle

Robert Degle
W
Inside heel hook
ADCC WC Trials
66KG
8F
2022
31521

Mauricio Gomez

W
Inside heel hook
ADCC WC Trials
66KG
4F
2022
31524

Damien Anderson

W
Pts: 5x2
ADCC WC Trials
66KG
SF
2022
31526

Josh Cisneros

Josh Cisneros
W
Inside heel hook
ADCC WC Trials
66KG
F
2022
33272

Fabricio Andrey

Fabricio Andrey
D
---
Polaris 20
ABS
RR
2022
38516

Sam McNally

Sam McNally
W
RNC
GrappleFest
70KG
SPF
2023
41098

Alessio Sacchetti

W
Referee Decision
Honor Challenge
70KG
SF
2023