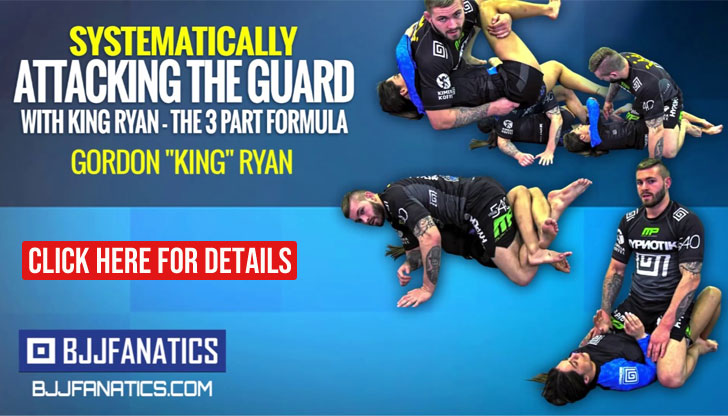 Fabio Andrade, mostly known by his "war name" of Coringa, is a Jiu Jitsu black belt under Master Julio Cesar Pereira from the Grappling Fight Team (GFTeam). The experienced Fabio Coringa was responsible for establishing the first GFTeam branch inAustralia, making an important step in cementing the team at an international level.
Fabio Coringa Jiu Jitsu
Full Name: Luis Fabio Andrade Nunes
Nickname: Coringa which for Brazilians stands for means Joker, Batman's enemy in the DC Comics series. Fabio is called Coringa/Joker because of his characteristic smile and jaw line.
Lineage: Mitsuyo Maeda > Luiz França > Oswaldo Fadda> Monir Salomão > Julio Cesar Pereira
Main Achievements:
Brazilian National Champion (1994 blue)
2x Rio State Silver Medallist (1997 purple, 2001 black)
Favourite Position/Technique: Spider Guard
Team/Association: GFT (Grappling Fight Team)
Fabio Coringa Andrade Biography
Fabio Andrade Nunes was born on the 6th of October, 1975 in Rio de Janeiro – Brazil. He started training martial arts in a club that did both Judo and BJJ (Fabio reached the grade of brown belt in Judo, 1st Kyu). Coringa spent some time training with the Gracies in his teenage years. It was Ralph Gracie who awarded Fabio his blue belt, and Royler Gracie with Arthur Cartiart who graded him with his purple.
After Fabio Coringa received his purple belt in Brazilian Jiu Jitsu, he changed clubs to UGF (Universidade Gama Filho), the team would change its name to GFT a few years later. Under the instruction of Master Julio Cesar, Coringa received his brown and later his black belt at the age of 23.
In 2009 Fabio Andrade moved toPerth, Australia intending to start a BJJ academy there. With the need for good quality BJJ in the area, Coringa's gym became very successful in a short amount of time, establishing the GFTeam brand name in the country.