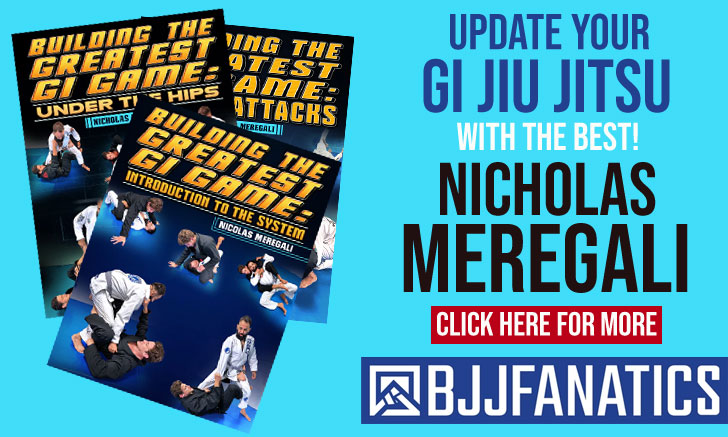 Murilo Amaral is a Brazilian jiu-jitsu black belt under Mario Reis and Jeferson Adam, being also one of the main representatives of the Alliance Porto Alegre Academy in the sport's international circuit. Murilo broke out as one of the hottest prospects in the sport during his purple and brown belt campaigns in the International Brazilian Jiu-Jitsu Federation (IBJJF) global circuit where he conquered World, Pan, and Brazilian Nationals podium placements.
Murilo Amaral Jiu-Jitsu
Full Name: Murilo Guimarães do Amaral
Nickname: N/A
Lineage:  Carlos Gracie > Helio Gracie > Alvaro Barreto > Sylvio Behring > Mario Reis (> Jeferson Adam) > Murilo Amaral
Main Achievements:
1st Place IBJJF South American Championship (2018)
2nd Place AJP South America Cont. Pro (2021)
3rd Place IBJJF World Championship (2021 / 2023)
3rd Place AJP Grand Slam, SYD (2023)
Main Achievements (Colored Belts):
1st Place CBJJ Brazilian Nationals (2018 brown)
1st Place UAEJJF Abu Dhabi World Pro (2017/2016 brown)
1st Place UAEJJF Grand Slam, Rio de Janeiro (2017 brown)
3rd Place IBJJF World Championship (2015 purple, 2018 brown)
3rd Place IBJJF Pan Championship (2017 brown)
3rd Place UAEJJF Grand Slam, Rio de Janeiro (2016 brown)
3rd Place IBJJF South American Championship (2015 brown)
Favorite Position/Technique: Open Guard
Weight Division: Peso Pena (formerly), Peso Leve (76,00 kg / 168.0 lbs)
Team/Association:  Alliance
Murilo Amaral Biography
Murilo Amaral was born on June 04, 1993 in Porto Alegre (RS) the capital city of the state of Rio Grande do Sul, in southern Brazil, growing up in neighboring Santo Antônio da Patrulha.
Despite not being particularly embedded in a sporting culture as a child, during his teenage years, Murilo grew interested in jiu-jitsu after a few of his close friends joined an academy. Amaral eventually decided to join them, on March 2009, to the local BJJ gym where he met the head coach Jeferson Adam.
Adam, himself a student of Mario Reis, quickly realized the talent in Murilo Amaral and started bringing Amaral to Reis' school in Porto Alegre. The two (Jeferson and Mario) followed the development of Murilo closely from white to black belt, a rank achieved midway through 2018.
Part of Murilo's development was also spent coaching BJJ, an activity he first undertook as a blue belt, later embracing this facet of the sport fully, as a purple belt in late 2012 – early 2013.
Cover photo by Jean Pitrez.
Murilo Amaral Grappling Record
36 WINS
BY POINTS


BY ADVANTAGES




BY SUBMISSION




BY DECISION




BY PENALTIES




BY DQ



15 SUBMISSIONS WINS
#5AD3D1
Choke from back
13
2
16 LOSSES
BY POINTS


BY ADVANTAGES




BY SUBMISSION




BY DECISION




BY PENALTIES




BY DQ



2 SUBMISSIONS LOSSES
#214eb8
Choke from back
100
2
Murilo Amaral Fight History
ID
Opponent
W/L
Method
Competition
Weight
Stage
Year
19711

Luciano Bernert

L
DQ
Floripa Fall Open
76KG
SF
2019
20035

Paulo Miyao

Paulo Miyao
L
Pts: 2x0
WP BR Qualifier
69KG
SF
2019
20588

Thiago Macedo

Thiago Macedo
L
Pts: 2x0
World Champ.
70KG
R1
2019
22278

Isaac Doederlein

Isaac Doederlein
L
Choke from back
Grand Slam RJ
69KG
R2
2019
24676

Israel Sousa

Israel Sousa
L
Pts: 4x2
Grand Slam RJ
69KG
R1
2020
26377

Fabricio Andrey

Fabricio Andrey
L
Pts: 10x4
SA Cont. Pro
69KG
F
2021
26509

Lucas Gualberto

Lucas Gualberto
L
Pts: 3x2
SA Cont. Pro
LWA
4F
2021
27084

Meyram Maquine

Meyram Maquine
L
Choke from back
BJJ Bet
76KG
SPF
2021
28535

Luiz Paulo

Luiz Paulo
L
Pts: 4x4
Grand Slam RJ
77KG
SF
2021
28538

Lucas Gualberto

Lucas Gualberto
L
Pts: 1x0
Grand Slam RJ
77KG
RPC
2021
29508

Renato Canuto

Renato Canuto
L
Pts: 2x0
World Champ.
76KG
SF
2021
35849

Marcelo Gomide

Marcelo Gomide
L
Adv
Pan Pacific
ABS
SF
2022
37500

Levi Jones

Levi Jones
L
Pts: 2x1
Grand Slam SYD
77KG
SF
2023
37536

Marcelo Gomide

Marcelo Gomide
L
Adv
NSW State
ABS
SF
2023
40263

Pedro Maia

Pedro Maia
L
Pts: 3x0
World Champ.
76KG
SF
2023
41608

Jonnatas Gracie

Jonnatas Gracie
L
Points
Tough Roll
82KG
SF
2023
18353

Luiz Cruz

W
Armbar
South American
70KG
4F
2018
18355

Antonio Felix

W
Points
South American
70KG
SF
2018
18357

Rafael Silva

W
Choke from back
South American
70KG
F
2018
18738

Gabriel Machado

W
Points
Porto Alegre Open
70KG
SF
2018
18740

Osmar Telles

W
Armbar
Porto Alegre Open
70KG
F
2018
19706

Rafael Castro

W
Armbar
Floripa Fall Open
76KG
R1
2019
19916

Osmar Telles

W
N/A
Curitiba Pro
70KG
4F
2019
20034

Mario Silva

W
Armbar
WP BR Qualifier
69KG
4F
2019
22271

Lucas Galbusera

W
Referee Decision
Grand Slam RJ
69KG
R1
2019
22739

Gabriel Fonseca

W
Triangle
Porto Alegre Open
70KG
SF
2019
22741

Yuta Shimada

Yuta Shimada
W
Choke from back
Porto Alegre Open
70KG
F
2019
23589

Robson Maia

W
Pts: 10x12
South American Pro
69KG
RR
2020
23590

Daniel Fagundes

W
Choke
South American Pro
69KG
RR
2020
26363

Leo Domingos

W
Pts: 1x0
SA Cont. Pro
69KG
R1
2021
26370

Walkler Junior

W
Verbal tap
SA Cont. Pro
69KG
8F
2021
26371

Victor Nithael

Victor Nithael
W
Referee Decision
SA Cont. Pro
69KG
4F
2021
26376

Leo Saggioro

Leo Saggioro
W
Referee Decision
SA Cont. Pro
69KG
SF
2021
26643

Carlos Machado

Carlos Machado
W
Triangle
Gramado Pro
77KG
SF
2021
26644

Wesley Possamai

W
Choke
Gramado Pro
77KG
F
2021
28515

Geovan Carmo

W
Armbar
Grand Slam RJ
77KG
R1
2021
28525

Leo Domingos

W
Pts: 2x0
Grand Slam RJ
77KG
8F
2021
28531

Luis Ribas

W
Pts: 7x3
Grand Slam RJ
77KG
4F
2021
29496

Pablo Lavaselli

Pablo Lavaselli
W
Referee Decision
World Champ.
76KG
R1
2021
29502

Rodrigo Freitas

Rodrigo Freitas
W
Pts: 0x0, Adv
World Champ.
76KG
8F
2021
35845

Ariel Tabak

Ariel Tabak
W
Referee Decision
Pan Pacific
76KG
F
2022
37499

Rodolfo Nygaard

W
Pts: 8x1
Grand Slam SYD
77KG
4F
2023
37504

Rodolfo Nygaard

W
Pts: 5x0
Grand Slam SYD
77KG
3RD
2023
37534

Raphael Moraes

W
Submission
NSW State
82KG
RR
2023
37535

Raphael Moraes

W
Submission
NSW State
82KG
RR
2023
38744

Ariel Tabak

Ariel Tabak
W
Pts: 0x0, Adv
Sydney Open
76KG
F
2023
38748

Shoya Ishiguro

W
Pts: 8x6
Sydney Open
ABS
SF
2023
38750

Marcelo Gomide

Marcelo Gomide
W
Referee Decision
Sydney Open
ABS
F
2023
40243

Ariel Tabak

Ariel Tabak
W
Triangle
World Champ.
76KG
R1
2023
40254

Pablo Lavaselli

Pablo Lavaselli
W
Pts: 2x2, Adv
World Champ.
76KG
8F
2023
40260

Matheus Gabriel

Matheus Gabriel
W
Injury
World Champ.
76KG
4F
2023
41606

Yoto Yanai

W
Points
Tough Roll
82KG
4F
2023
Murilo Amaral vs Rafael Oliveira