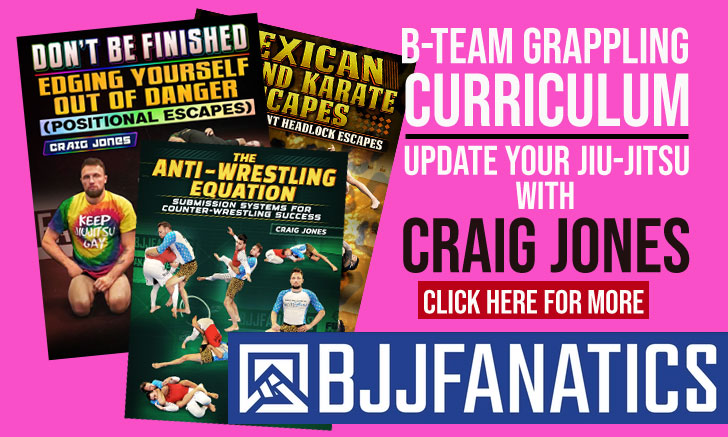 Rodrigo Ranieri is an accomplished Brazilian Jiu Jitsu black belt under Master Paulo Rezende, and one of the best fighters to have come out of the city of Formiga (Brazil), a town that has also raised Marcelo garcia. Ranieri, also known as "Mike Tyson" has medalled in some of the world's most important tournaments such as the Grapplers Quest, the World BJJ Cup and the World Nogi Championships.
Rodrigo Ranieri in Detail
Full Name: Rodrigo Ranieri De Faria
Nickname: Rodrigo has been called "Myke Tyson" since he was 11 years old. He was a skater for many years and a lot and his skateboarding friends used to say he resembled Iron Mike.
Lineage: Mitsuyo Maeda > Carlos Gracie > Carlson Gracie > Fernando "Pinduka" > Leonardo Castello Branco >Paulo Rezende > Rodrigo Ranieri
Main Achievements:
World Cup Champion (2006, closed the bracket with team mate)
Pan American Nogi Champion (2009)
Brazilian National Cup Champion (2005)
Copa America Champion (2004)
Submission Wrestling de Campos Champion (2004)
2x Sao Paulo State Champion (2003, 2004)
Grapplers Quest Champion Gi (2009)
Grapplers Quest Champion No Gi (2009)
First place Copa Pacifica (2008)
First place US Grappling – CA (2010)
First Place Ouano International – CA (2010)
First Place Open Class Gracie Pro – CA (2010)
World Cup Silver Medallist (2007 – CBJJE)
3rd place Worlds No Gi – CA (2010)
2nd place Open Class Grapplers Quest NJ (2011)
Weight Division: Peso Pluma (64kg/141lbs)
Favourite Position/Technique: Crucifix
Team/Association: Checkmat
Rodrigo Ranieri Biography
Rodrigo Ranieri was born on the 28th of January, 1977 in the town of Formiga, Minas Gerais – Brazil. A place of great historical significance as there was located the "Quilombo do Ambrosio". Growing up Rodrigo was an avid skateboarder, but decided to start practicing martial arts when he was 14. His first experience was not the best, he joined a Judo club but was kicked out 2 years later due to his "flamboyant" looks (Ranieri was a skater and wore skater sort of clothing). This event led Rodrigo to join a Jiu Jitsu club at the age of 16 in the city of Divinopolis, his coach was Irã Brasileiro Alvarenga, a man that had worked with Rousimar Palhares and Marcelinho Garcia previously.
Ranieri trained for one year, receiving his blue belt from Iran, but then had to stop to fulfil his civic duties and serve in the military (conscription). He returned to training in 2000 after an invitation from Marcelo Garcia who was training under Paulo Cesar Rezende in Poço de Caldas (also in Minas Gerais). Training 4x per day, Rodrigo Ranieri managed to receive his brown belt in less then two years, after which he moved back to his original town of Formiga and opened an academy there. In January of 2003 he received his black belt from master "Paulão" Rezende.
In 2007 Ranieri came to the United States to compete in the World Jiu Jitsu Championship. There he was offered a position as a head instructor of an academy. By 2008 he was in the US coaching BJJ.
Rodrigo Ranieri at the Copa Pacífica