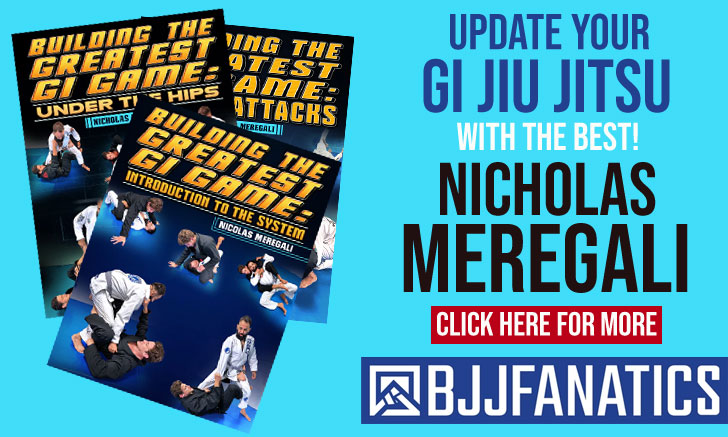 Mauricio Mariano, commonly known as 'Tinguinha', is a historical figure in Brazilian Jiu Jitsu, having won important trophies such as the Brazilian Nationals. Tinguinha was a revolutionary of the open guard in the early 1990s, having created several techniques from that position, Mauricio Mariano was also one of the first members of Gracie Barra to travel to the United States, later building his own enterprise: Tinguinha BJJ Academy.
Mauricio 'Tinguinha' Mariano Jiu Jitsu
Full Name: Maurício Mariano dos Santos
Nickname: the name "Tinguinha" comes from his childhood. Mauricio loved to surf, and he resembled a famous pro surfer called Tinguinha Lima. Because of that resemblance his friends started calling him Tinguinha.
Lineage: Mitsuyo Maeda > Carlos Gracie Sr. > Helio Gracie > Carlos Gracie Junior > Mauricio Mariano
Main Achievements:
IBJJF Pans Championship 2nd Place (2001)
IBJJF World Championship 2nd Place (1998)
Main Achievements (Colored Belts):
CBJJ Brazilian National Champion (1995 brown)
CBJJ Brasileiro de Equipes Champion (1994 purple)
IBJJF Championship 3rd Place (1996 brown)
Weight Division: Peso Leve (76kg-167lbs)
Favourite Position/Technique: Spider Guard
Team/Association: Tinguinha BJJ Academy
Mauricio 'Tinguinha' Mariano Biography
Mauricio Mariano dos Santos 'Tinguinha' was born on the 13th of February, 1975 in Rio de Janeiro, Brazil. He was raised in a middle-class family environment in the Barra da Tijuca burg of Rio, being the youngest of 3 children. He was encouraged by his father to practice sports and he picked up Surfing very early in life.
Tinguinha also started training Judo as a child (a martial art in which he achieved the purple belt level). He decided to give Jiu Jitsu a try influenced by his brother who was training at the time under Pitoco Jordan at an academy nearby. Tinguinha joined his brother and stayed in that same gym until he received his orange belt, after which he moved to a bigger school led by Jean Jacques Machado and Carlos Gracie Junior, the now famous Gracie Barra. Training at this school, Mauricio had a chance to practice BJJ alongside some of the best fighters of his generation, today renowned coaches, such as Draculino, Roberto "Gordo", Alexandre "Soca" and many others.
Tiguinha's competition record went unblemished as a blue belt, winning every competition he entered as a junior. When he reached purple belt at 17 years of age, at his very first fight, he tasted defeat for the first time, this defeat took a lot of wind out of Mauricio's sails, but he did not give up and went on to have a very fruitful campaign as a purple belt.
In 2000 Mauricio Tinguinha Mariano moved to the United States. He was unsure about his future at the time, divided between the possibilities of following his father's footsteps as a law enforcer or becoming a full time BJJ coach. Fate would have it that a friend invited Mauricio to move to the United States where that same friend was opening a gym (in Los Angeles). Mauricio's wife was about to move there to study, so all the pieces fell into place for a move to California, making Tinguinha de first representative of the Gracie Barra academy in Californian soil. He was also the first instructor to establish the Gracie Barra banner in Japan.
Though Tinguinha raised the Gracie Barra flag high, he would quit the team in a clear disagreement with the direction the academy was taking, the same action was taken by several historical members of the team around the same time, such as: Helio "Soneca", Alexandre "Soca", Roberto "Risada" Atalla and later recently Roberto Correa. Mauricio would then form his own team, the Tinguinha BJJ Academy. This new academy has had tremendous success growing further with each year that goes past, operating from the Head Quarters in Yorba Linda, California, it has affiliate academies throughout the world.
2010 was an incredible year for Tinguinha and his academy as he signed on to a new project, to be in charge the submission grappling department of the UFC Gym franchise for the South California branches. This was also the year when Mauricio Mariano released his online training website, the tbjj.tv, a project where Tinguinha displays some of his famous Brazilian Jiu Jitsu techniques in a series of videos available online.
Tinguinha Highlight