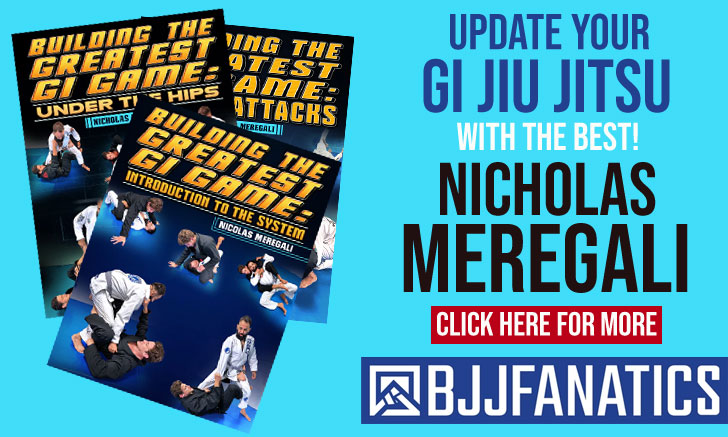 Igor Veríssimo Chaves is a Brazilian jiu jitsu black belt under Leandro Lo, being also one of the brightest stars in the New School Brotherhood – São Paulo based camp. Igor Veríssimo broke out as one of the sport's main figures during his colored belts career, a time when he won medals in important tournaments such as the International Brazilian Jiu Jitsu Federation's (IBJJF) Brazilian Nationals, European Open, South American Championship and many more.
Igor Veríssimo Jiu Jitsu
Full Name: Igor Veríssimo de Oliveira Chaves
Nickname: Igor is often referenced as "Minas" by his peers at the Ns Brotherhood team because of his place of birth, the state of Minas Gerais.
Lineage: Mitsuyo Maeda > Carlos Gracie > Helio Gracie > Rickson Gracie > Marcelo Behring > Waldomiro Perez> Roberto Godoi > Marco Barbosa > Cicero Costha > Leandro Lo > Igor Veríssimo
Main Achievements:
IBJJF Curitiba Summer Open Champion (2019)
CBJJ Brasileiro Championshp 3rd Place (2018)
Main Achievements (Colored Belts):
CBJJ Brasileiro Champion (2017 brown)
CBJJ South Brazilian Champion (2014 purple)
IBJJF São Paulo Int. Open 2nd Place (2013 blue)
IBJJF Rio Winter Int. Open 2nd Place (2015 purple)
IBJJF European Open 3rd Place (2016 brown)
IBJJF South American 3rd Place (2014 purple)
CBJJ South Brazilian 3rd Place (2014* purple)
IBJJF Floripa Open 3rd Place (2014 purple)
* Absolute
** Weight and absolute
Favorite Position/Technique: Well rounded
Weight Division: Peso Médio (82,30 kg/181.5 lbs)
Team/Association: New School Brotherhood
Igor Veríssimo Biography
Igor Veríssimo was born on October 03, 1993 in Belo Horizonte – the capital city of southeastern Brazil's Minas Gerais state.
As an 8 year old Igor signed on to swimming classes, a sport he practiced and competed in for a few years ending his pool days just before entering puberty. At 17 years of age Igor decided to join a jiu jitsu club, he was very skinny during his adolescence and wanted to gain muscle but believed lifting weights to be a boring endeavour. Since his uncle already practiced jiu jitsu and had very positive reviews BJJ was the chosen activity.
Gracie Barra's Leonardo Oliveira, a black belt under Vinicius Draculino was Veríssimo's first coach. Igor jumped almost immediately on to the competition scene, doing his debut with one month of training. As a blue belt he started competing every weekend, and changed his training to the GB Belo Horizonte Headquarters, there learning from the prestigious Marcelo "Uirapuru" Azevedo.
Igor earned his purple belt from Uirapuru, but as Minas Gerais offered very few high level tournaments, Veríssimo saw himself regularly travelling to meet the big events. The commute became a financially unsustainable effort, and for that reason the young athlete decided to move to São Paulo, Brazil's toughest BJJ circuit where most of these events took place.
In São Paulo Veríssimo joined Cicero Costha's Projeto Social Lutando Pelo Bem (PSLPB) academy, where he slept – later moving to the team's athlete house. Igor became friends with Leandro Lo who was PSLPB's star pupil at the time. Lo invited Veríssimo to be part of the heavyweight's training (being the lightest pick in the room) and when Leandro decided to leave Cicero's academy, Igor followed him out.
Under Leandro Lo's wing Igor earned his brown and black belts. The latter in a ceremony held on October 21, 2017.
Igor Verissimo Grappling Record
21 WINS
BY POINTS


BY ADVANTAGES




BY SUBMISSION




BY DECISION




BY PENALTIES




BY DQ



7 SUBMISSIONS WINS
#214eb8
Choke from back
29
2
#fad11b
Bow and arrow
14
1
12 LOSSES
BY POINTS


BY ADVANTAGES




BY SUBMISSION




BY DECISION




BY PENALTIES




BY DQ



5 SUBMISSIONS LOSSES
#214eb8
Choke from back
60
3
Igor Verissimo Fight History
ID
Opponent
W/L
Method
Competition
Weight
Stage
Year
15091

Pedro Henrique

L
Pts: 2x0
ACB S. American
85KG
R1
2018
15642

Andre Baccarin

L
Points
Floripa Fall Open
82KG
4F
2018
16234

Jhonny Loureiro

Jhonny Loureiro
L
Choke from back
Brasileiro
76KG
SF
2018
18275

Anselmo Gomes

L
Toe hold
Grand Slam RJ
77KG
R1
2018
18484

Endres Barbosa

Endres Barbosa
L
Kneebar
Brasilia Open
76KG
SF
2018
19716

Rafael Sousa

L
DQ
Floripa Fall Open
82KG
SF
2019
19929

Alexandre Jesus

Alexandre Jesus
L
Choke from back
Curitiba Pro
82KG
F
2019
20301

Otavio Sousa

Otavio Sousa
L
Points
Brasileiro
82KG
4F
2019
22578

Wellington Luis

Wellington Luis
L
Referee Decision
South American
82KG
4F
2019
23114

Pedro Ramalho

Pedro Ramalho
L
Choke from back
European Open
82KG
4F
2020
23632

Natan Chueng

Natan Chueng
L
Pts: 3x0
Grand Slam LDN
77KG
SF
2020
23638

Diego Ramalho

Diego Ramalho
L
Pts: 4x2
Grand Slam LDN
77KG
RPC
2020
15825

Unknown

W
Armbar
Severos JJ
ABS
SF
2018
15826

Unknown

W
Pts: 12x0
Severos JJ
95KG
F
2018
16227

Rodrigo Freitas

Rodrigo Freitas
W
Pts: 2x2, Adv
Brasileiro
76KG
8F
2018
16232

Francisco Simoes

W
Kimura
Brasileiro
76KG
4F
2018
18479

Chairo Olimpio

W
Points
Brasilia Open
76KG
4F
2018
18538

Thales Oliveira

W
Adv
BH Sp Open
76KG
4F
2018
18543

Matheus Linhares

W
Choke from back
BH Sp Open
76KG
SF
2018
18544

Vitor Matos

W
Choke from back
BH Sp Open
76KG
F
2018
19297

Celso Ricardo

W
Pen
Curitiba SMO
82KG
4F
2019
19298

Alexandre Cavaliere

Alexandre Cavaliere
W
Triangle
Curitiba SMO
82KG
SF
2019
19300

Ygor Dantas

W
Pts: 2x2, Adv
Curitiba SMO
82KG
F
2019
19731

Raul Almeida

W
Referee Decision
Floripa Fall Open
ABS
4F
2019
19924

Manoel Miguel

W
Points
Curitiba Pro
82KG
4F
2019
19928

Marcos Martins

Marcos Martins
W
Kneebar
Curitiba Pro
82KG
SF
2019
20295

Marco Aurellio

W
Points
Brasileiro
82KG
R2
2019
20297

Alexandre Jesus

Alexandre Jesus
W
Bow and arrow
Brasileiro
82KG
R3
2019
21010

Lucas Barros

W
Points
SP BJJ Pro
82KG
4F
2019
22575

Pedro Bianco

W
Pts: 14x2
South American
82KG
R1
2019
23105

Ayub Mogamadov

W
Pts: 6x2
European Open
82KG
R1
2020
23623

Marcos Almeida

W
Pts: 4x3
Grand Slam LDN
77KG
R1
2020
23630

Robert Henek

W
Pts: 3x1
Grand Slam LDN
77KG
4F
2020
Igor Veríssimo vs Fabricio Barbarotti