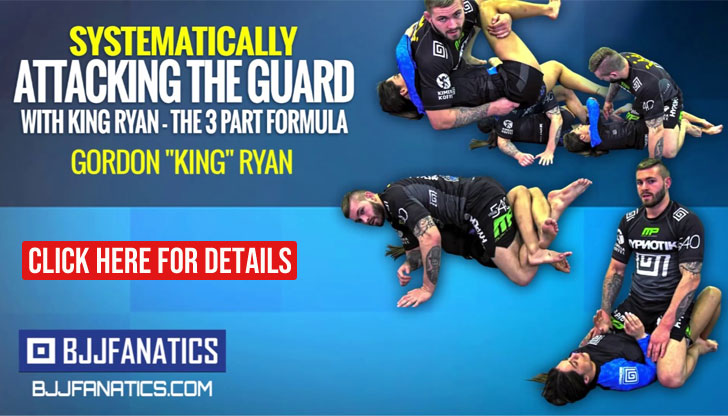 Pedro Dias Clementino is a Brazilian jiu-jitsu black belt under Douglas Rufino (Trator) and a former student José Leão Teixeira (Zé Beleza) who became recognized as one of the top light-featherweight competitors of his generation after a series of good placements at the International Brazilian Jiu-Jitsu Federation (IBJJF) global circuit. Although raised in the Santa Maria Favela (slum) in Rio de Janeiro, Pedrinho is also a representative of the Cantagalo Social Project a work-group that produced numerous high-level BJJ competitors since its inception in 1997.
Pedro Dias Jiu Jitsu
Full Name: Pedro Paulo Dias Clementino
Nickname: "Pedrinho" a friendly way of saying Pedro in Portuguese, similar to 'Little Pedro'.
Lineage: Carlos Gracie > Helio Gracie > Rolls Gracie > Romero Cavalcanti > Ricardo Vieira > Douglas Rufino > Pedro Dias
Main Achievements:
1st Place IBJJF Vitória Open (2017)
1st Place IBJJF American Nationals (2019)
2nd Place IBJJF Pan Championship (2020 / 2021)
2nd Place CBJJ Brazilian Nationals No-Gi (2017)
3rd Place IBJJF European Open (2019)
3rd Place UAEJJF Grand Slam LA (2018)
3rd Place UAEJJF Grand Slam LDN (2018)
3rd Place UAEJJF Grand Slam, ABDB (2019)
Main Achievements (Colored Belts):
1st Place IBJJF European Open (2016 / 2017 brown)
1st Place IBJJF Rio Winter Open (2016 brown)
1st Place IBJJF Rio BJJ Pro (2016 brown)
2nd Place IBJJF World Championship (2015 purple, 2017 brown)
2nd Place CBJJ Brazilian Nationals (2017 brown)
2nd Place IBJJF London Winter Open (2017 brown)
2nd Place UAEJJF Grand Slam, RJ (2017 brown)
3rd Place CBJJ Brazilian Nationals (2016 purple)
3rd Place IBJJF Pans Championship (2015 purple)
Favorite Position/Technique: Guard Passing
Weight Division: Peso Pluma (64,00 kg / 141.5 lbs)
Team/Association: N/A
Pedro Dias Biography
Pedro Dias was born in Brazil's Rio de Janeiro on April 13, 1995, growing up in the slum of Santa Maria located on the South Zone of the Marvellous City.
Dias' parents were firm believers that in order to keep him away from gang-related crimes they needed to occupy Pedro with either music or sports. With this in mind, at the age of 4 'Pedrinho' was signed on to judo classes at a local association. The place also provided jiu-jitsu and it didn't take long for Dias to enroll in those as well (around 1999/2000).
Michel Buiú Pereira was Dias' very first instructor at this aforementioned social project in Pedro's area. Buiú remained behind this project and in charge of Pedrinho's tuition for 3 years, a time when he left the association and moved to the United States.
Believing in the benefits of jiu-jitsu, in Buiú's absence, Pedro's father looked for an alternative. He was friends with the doorman of the well known 'Escola de Jiu-Jitsu' – an academy with a big underage squad led by Zé Beleza. Through him, Pedrinho was introduced to the team leader who liked Dias' demeanor and recognized his talent, deciding to give him a spot in his class.
Through common friends, Dias met Sandro Vieira (Sandrinho) and Douglas Rufino (Trator), who ran the classes at Cantagalo's social project – a BJJ school for underprivileged kids in Cantagalo's slums – a community close to Santa Maria. The project started by Ricardo Vieira in 1997 had developed several grappling talents including Sandrinho and Trator, but also Alan 'Finfou', Jackson Sousa, Bruno Matias, and many others. Given their similar interests Pedrinho started training with this work-group on a regular basis as a brown belt.
The proximity with the Cantagalo team and the competition focus carried by this group led Pedro to leave Escola de Jiu-Jitsu and settle with Vieira and Rufino – who had at the time split from Checkmat to join Caio Terra's Association. It was Douglas Rufino who awarded Dias his black belt on July 15, 2017.
Cover photo was taken by William Burkhardt of BJJPix.
Pedro Dias Grappling Record
55 WINS
BY POINTS


BY ADVANTAGES




BY SUBMISSION




BY DECISION




BY PENALTIES




BY DQ



2 SUBMISSIONS WINS
#214eb8
Choke from back
50
1
#86e620
Arm in Ezekiel
50
1
34 LOSSES
BY POINTS


BY ADVANTAGES




BY SUBMISSION




BY DECISION




BY PENALTIES




BY DQ



6 SUBMISSIONS LOSSES
#214eb8
Choke from back
33
2
#5AD3D1
Violin armlock
17
1
Pedro Dias Fight History
ID
Opponent
W/L
Method
Competition
Weight
Stage
Year
14043

Hiago George

Hiago George
L
Pts: 2x0
Brasileiro NoGi
61KG
F
2017
14322

Hiago George

Hiago George
L
Armbar
Grand Slam RJ
62KG
SF
2017
14326

Tiago Barros

Tiago Barros
L
Pts: 0x0, Adv
Grand Slam RJ
62KG
3RD
2017
14607

Rodnei Barbosa

Rodnei Barbosa
L
Referee Decision
ACB JJ Worlds
60KG
F
2017
14625

Helton Jose

Helton Jose
L
Pts: 4x0
ACB JJ Worlds
ABS
4F
2017
15477

Hiago George

Hiago George
L
Pts: 2x2, Adv
Grand Slam LDN
62KG
SF
2018
16445

Thomas Lisboa

Thomas Lisboa
L
Injury
World Champ.
64KG
R1
2018
17549

Gabriel Sousa

Gabriel Sousa
L
Referee Decision
Grand Slam LA
62KG
SF
2018
18034

Hiago George

Hiago George
L
Points
Rio BJJ Pro
70KG
F
2018
18791

Hiago George

Hiago George
L
Pts: 0x0, Adv
Grand Slam AD
62KG
4F
2019
18879

Hiago George

Hiago George
L
Violin armlock
European Open
64KG
SF
2019
19416

Hiago George

Hiago George
L
Choke from back
Grand Slam LDN
62KG
4F
2019
19421

Joao Miyao

Joao Miyao
L
Pts: 0x0, Adv
Grand Slam LDN
62KG
RR
2019
19562

Fernando Soares

L
Pts: 2x2, Adv
Pan American
64KG
8F
2019
19915

Joao Neto

Joao Neto
L
N/A
Curitiba Pro
70KG
4F
2019
20585

Hiago George

Hiago George
L
Pts: 2x0
World Champ.
64KG
4F
2019
21649

Hiago George

Hiago George
L
Botinha
Grand Slam LA
62KG
4F
2019
22561

Richar Nogueira

Richar Nogueira
L
Pts: 0x0, Adv
South American
70KG
F
2019
23068

Diego Oliveira

Diego Oliveira
L
Triangle
European Open
64KG
4F
2020
24005

Suraj Budhram

L
Referee Decision
Grand Slam MIA
62KG
SF
2020
24009

Bebeto Oliveira

L
Pts: 2x0
Grand Slam MIA
62KG
3RD
2020
24126

Josh Cisneros

Josh Cisneros
L
Pts: 2x2, Adv
Pan American
64KG
F
2020
26988

Osvaldo Moizinho

Osvaldo Moizinho
L
Referee Decision
F2W 178
70KG
SPF
2021
29464

Malachi Edmond

Malachi Edmond
L
Referee Decision
World Champ.
64KG
4F
2021
31618

Tomoyuki Hashimoto

Tomoyuki Hashimoto
L
Pts: 2x2, Adv
Pan American
64KG
4F
2022
32435

Pedro Serrano

Pedro Serrano
L
Referee Decision
SD Open
70KG
SF
2022
32877

Meyram Maquine

Meyram Maquine
L
Choke from back
World Champ.
64KG
4F
2022
34700

Keven Carrasco

Keven Carrasco
L
Referee Decision
JJ Con
64KG
SF
2022
37849

Zach Kaina

Zach Kaina
L
Pts: 0x0, Adv
Dallas Open
64KG
SF
2023
38335

Keven Carrasco

Keven Carrasco
L
Referee Decision
Pan American
64KG
R1
2023
40199

Cleber Sousa

Cleber Sousa
L
Pts: 0x0, Adv
World Champ.
64KG
8F
2023
41533

Sebastian Serpa

Sebastian Serpa
L
Pts: 0x0, Adv
Orlando SMO
70KG
F
2023
42119

Sebastian Serpa

Sebastian Serpa
L
Points
Chicago SMO
70KG
RR
2023
42247

Willis Nunes

Willis Nunes
L
Pts: 2x0
JJ Con
64KG
SF
2023
13501

Unknown

W
Pts: 2x0
Curitiba W. Open
64KG
4F
2017
13502

Douglas Machado

W
Pts: 4x2
Curitiba W. Open
64KG
SF
2017
13553

Fernando Gomes

W
Choke from back
Vitoria Open
64KG
4F
2017
13555

Gustavo Leal

W
Pts: 6x0
Vitoria Open
64KG
SF
2017
14039

Thales Nakassu

W
Pts: 2x0
Brasileiro NoGi
61KG
4F
2017
14041

Kevlyn Pontes

W
Pts: 4x0
Brasileiro NoGi
61KG
SF
2017
14316

Kevlyn Pontes

W
Pts: 5x0
Grand Slam RJ
62KG
R1
2017
14320

Hiago Gama

Hiago Gama
W
DQ
Grand Slam RJ
62KG
4F
2017
14323

Luis Costa

W
Pts: 0x0, Adv
Grand Slam RJ
62KG
RPC
2017
14605

Leandro Escobar

Leandro Escobar
W
Points
ACB JJ Worlds
60KG
SF
2017
15476

Alexis Alduncin

Alexis Alduncin
W
Pts: 2x0
Grand Slam LDN
62KG
4F
2018
15480

Jorge Nakamura

W
Pts: 2x2, Adv
Grand Slam LDN
62KG
RPC
2018
15482

Wellington Lima

W
Pts: 4x0
Grand Slam LDN
62KG
RPC
2018
15678

Bruno Celio

W
Points
Rome Open
64KG
SF
2018
15679

Anthony Oliveira

W
Points
Rome Open
64KG
F
2018
17547

G. Carvalho

W
Pts: 10x0
Grand Slam LA
62KG
4F
2018
17553

Matheus Magalhaes

W
Pts: 3x0
Grand Slam LA
62KG
RR
2018
17555

Rene Lopez

W
Pts: 2x0
Grand Slam LA
62KG
3RD
2018
18032

Pedro Azevedo

W
Points
Rio BJJ Pro
70KG
SF
2018
18873

Yuta Shimada

Yuta Shimada
W
Pts: 0x0, Pen
European Open
64KG
R1
2019
18876

Willian Oliveira

W
Pts: 4x2
European Open
64KG
4F
2019
19537

Nobuhiro Sawada

Nobuhiro Sawada
W
Referee Decision
Polaris 9
62KG
SPF
2019
20581

Hideyuki Yamada

W
Pts: 2x0
World Champ.
64KG
R2
2019
20923

Lucas Pinheiro

Lucas Pinheiro
W
Pts: 2x2, Adv
American Nats
64KG
F
2019
21270

Emilio Hernandez

Emilio Hernandez
W
Pts: 4x0
Chicago SMO
70KG
F
2019
21278

Emilio Hernandez

Emilio Hernandez
W
Pts: 2x0
Chicago SMNGO
67KG
F
2019
21408

Douglas Lima

W
Points
Las Vegas Open
64KG
4F
2019
21411

Suraj Budhram

W
Points
Las Vegas Open
64KG
SF
2019
22555

Leandro Gabriel

W
Pts: 6x4
South American
70KG
R1
2019
22556

Felipe Wolga

W
Pts: 10x0
South American
70KG
4F
2019
22559

Edward Hohl

W
Points
South American
70KG
SF
2019
24008

Connor Welle

W
Pts: 5x0
Grand Slam MIA
62KG
RPC
2020
24119

Vinny Saenz

W
Pts: 2x0
Pan American
64KG
R1
2020
24122

Bebeto Oliveira

W
Pts: 2x0
Pan American
64KG
4F
2020
24124

Taniel Jesus

W
Pts: 10x0
Pan American
64KG
SF
2020
26653

Joao Soeiro

W
Pts: 0x0, Adv
American Nats
64KG
F
2021
27532

Gabriel Gaudio

Gabriel Gaudio
W
Pts: 5x0
Pan American
64KG
8F
2021
27535

Keven Carrasco

Keven Carrasco
W
Pts: 0x0, Adv
Pan American
64KG
4F
2021
27539

Jordan Vaisman

Jordan Vaisman
W
Pts: 2x0
Pan American
64KG
SF
2021
28426

Lucas Pinheiro

Lucas Pinheiro
W
Referee Decision
SUBVERSIV 6
65KG
SPF
2021
29458

Matheus Onda

W
Pts: 4x2
World Champ.
64KG
8F
2021
31611

Vinny Saenz

W
Referee Decision
Pan American
64KG
R2
2022
32572

Pierre Pires

W
Pts: 19x0
Chicago SPO
64KG
SF
2022
32573

Luis Ninja

W
Arm in Ezekiel
Chicago SPO
64KG
F
2022
34516

Emilio Hernandez

Emilio Hernandez
W
Points
Chicago SMO
70KG
SF
2022
34517

Sebastian Serpa

Sebastian Serpa
W
Pts: 4x2
Chicago SMO
70KG
F
2022
34696

Shoya Ishiguro

W
Pts: 2x0
JJ Con
64KG
4F
2022
37773

Matheus Fonseca

W
Pts: 6x0
Tampa Open
64KG
SF
2023
37774

Cory Walker

Cory Walker
W
Referee Decision
Tampa Open
64KG
F
2023
37846

Matheus Azancot

W
Adv
Dallas Open
64KG
4F
2023
39170

Misha Kanai

W
Points
Chicago SPO
64KG
F
2023
40190

Kalel Santos

W
Pts: 2x0
World Champ.
64KG
R1
2023
41531

JP Rocha

W
Pts: 2x2, Adv
Orlando SMO
70KG
SF
2023
42118

Emilio Hernandez

Emilio Hernandez
W
Points
Chicago SMO
70KG
RR
2023
42246

Isaiah Madrid

W
Pts: 33x0
JJ Con
64KG
4F
2023
Pedro Dias vs Mário Leopoldo (2015)