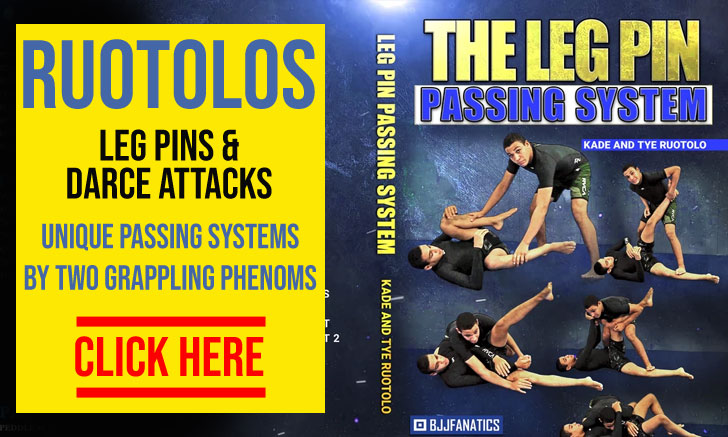 Pedro Pacheco Fernandes is a Brazilian Jiu Jitsu black belt under "Tonicão" Collares. Still competing after almost 20 years of BJJ, Pedro Pacheco won the Pan-Pacific Nogi Championship in 2010, a region of the world where he has been rooted for a number of years.
Pedro Pacheco Fernandes in Detail
Full Name: Pedro Carneiro da Cunha Pacheco Fernandes
Lineage: Mitsuyo Maeda > Carlos Gracie > Helio Gracie > Rickson Gracie > Antonio Collares > Pedro Pacheco Fernandes
Main Achievements/Record:
Pan Pacific Nogi Champion (2010);
South Brazilian Champion (1996, 1997);
Santa Catarina State Champion (1994, 1995)
Weight Division: Meio-Pesado (88kg-194lbs)
Team/Association: Tukaha JJ
Pedro Pacheco Fernandes Biography
Pedro Pacheco Fernandes was born in Rio de Janeiro, Brazil in 1974. He started grappling Judo when he was 5 years old, though he changed to "Luta Livre Esportiva" (a Brazilian form of submission wrestling) when he was 16. After one year training Luta Livre in Rio de Janeiro, Pedro moved to the south of the country, namely to Florianópolis. As he established himself in this new town, he found out that his neighbour, Antonio Claudio Collares "Tonicão", was a black belt in BJJ, in fact, he was the only operational jiu jitsu black belt in the south of the country (this was before Crolin Gracie arrived to the region). Fernandes immediately started his classes with "Tonicão" at the Ataque Duplo Academy, the year was 1990.
Pedro Pacheco Fernandes started coaching Jiu Jitsu in Brazil back in 1993 as an assistant coach, a job he carried over when he moved to Auckland, New Zealand where he opened Tu Kaha BJJ academy.
Master Antonio Claudio Collares "Tonicão" awarded Pedro all his belt, including his black belt in a ceremony that took place in October 2002.
Website: www.nzbjj.com
Pedro Pacheco Fernandes Pan-Pacific 2010 Nogi final