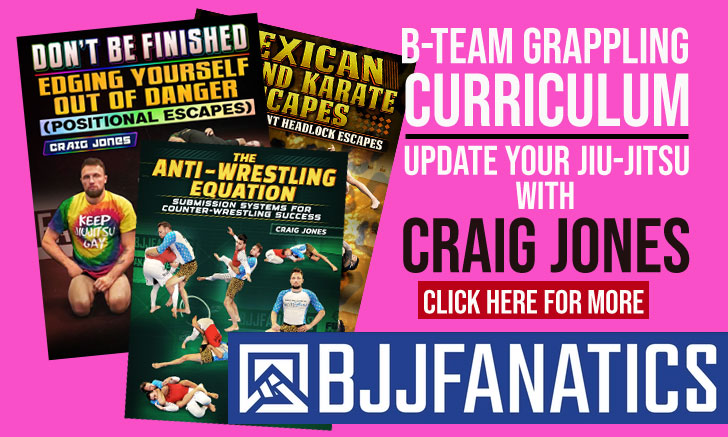 Marcelo Machado is an illustrious Brazilian Jiu Jitsu black belt under Royler Gracie. He was responsible for building one of the strongest and most prestigious BJJ academies in Rio de Janeiro, Gracie Tijuca, a club that has brought to the world champions such as Leticia Ribeiro and Vinny Magalhaes. Marcelo is also responsible for launching one of Jiu Jitsu's pioneer kimono brands, the Machado Kimonos, recognizable as the "M" Kimonos.
Marcelo Machado in Detail
Lineage: Mitsuyo Maeda > Carlos Gracie > Helio Gracie > Royler Gracie > Marcelo Machado
Weight Category: Peso Médio (82kg-181lbs).
Team Affiliation: Gracie Humaita/Gracie Tijuca
Marcelo Machado Biography
Marcelo began his journey in Brazilian Jiu-Jitsu at four years old when his father enrolled him in the Kioto Academy in Rio de Janeiro. The founder and instructor of the academy was Helio Gracie 9th degree red belt, Fancisco Mansur. Marcelo's father, a Cardiologist and General Practitioner, had seen Helio's vale tudo challenge matches in Rio and was amazed by Jiu-Jitsu.
When Marcelo was 15 years old and a fourth degree yellow belt under Mansur, one of his friends began training with a then 20 year old Royler Gracie. Marcelo's friend could not stop talking about how great it was training under Royler. Marcelo became convinced that he had to try classes with the young Gracie. Marcelo's father arranged for Marcelo to begin taking private lessons as Royler's house in Copacabana.
Marcelo continued for the next six years in this arrangement, taking group classes at Kioto with Mansur and private training with Royler at his house. At the age of 21, and as a brown belt, he left Kioto and made the full transition to Royler's Gracie Humaita Academy. Two years later and still as a brown belt, Marcelo decided to make teaching Brazilian Jiu-Jitsu his profession and open his own academy. He was given special permission from Royler Gracie to be one of the only non-Gracies to be allowed to use the Gracie name for his academy. Marcelo founded the Gracie Tijuca academy in 1993. Tijuca was the name of the borough of Rio de Janeiro where Marcelo lived and where the academy was located.
The Tijuca academy boasted one of the largest mats in Brazil at that time (250 square meters). The first instructors at the academy were Marcelo and Gracie Humaita 3rd degree black belt, Arthur Carthiar. In 1995, after 21 years of training, Marcelo was awarded his black belt from the hands of Royler.
It was also in 1995, that Marcelo and his sister, Luciana Machado (Simon), created their gi company Machado Kimonos. Their logo is an "M" in the shape of a double bladed axe as Machado means axe in Portuguese. The company was a tremendous success from the start with such fighters as: Royler Gracie, Relson Gracie, Saulo Ribeiro, Vitor "Shaolin" Ribeiro, Robson Moura, Antonio Rodrigo "Minotauro" Noguera, Ricardo Liborio and Murilo Bustamante wearing their gi's. Both Gracie Humaita and Gracie Barra have previously selected Machado Kimonos to manufacture their official kimonos. Even the famous Brazilian brand Vitamins and Minerals also chose Marcelo and Luciana to make their official kimonos as well.
While at Machado Kimonos, Marcelo created two weaves that revolutionized the industry. In 1996, he created summer weave, allowing people to train on the hottest days. In 2001, Marcelo took the best features of the single weave and the double weave and created the hybrid weave. The hybrid is much stronger and more durable than a single weave, but less bulky, heavy and hot than a double weave. The hybrid continues to be one of the company's most popular offerings.
In 1998 Arthur left the academy to join the police force. Vini Aieta, another Royler Gracie black belt joined the academy as co-instructor. In 2000, world champion Saulo Ribeiro joined the instructor staff. Under this team of Marcelo, Vini and Saulo, many great fighters were developed. The list includes: Cristiano Marcelo, Fabricio "Morango" Camoes, Leticia Ribeiro, Sergio Lourenco and Vini Magalhães.
In 2003, Marcelo left Gracie Tijuca to spend time pursuing a career in law. He took several years off from training due to back injuries, but in 2010 began training again.