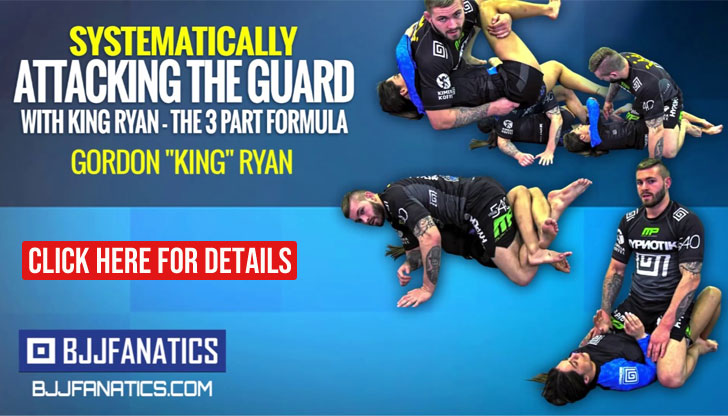 Pedro Ramalho, commonly known as "Paquito" is a Portuguese, Brazilian jiu-jitsu black belt under Manoel Neto and a representative of team Focus in the sport/martial art's international circuit. Referenced as one of Europe's Hottest Prospects by BJJ Heroes in 2015, Paquito quickly became established himself as one of the best lightweight (76,00 kg / 168.0 lbs) competitors of his generation, a reputation earned through his repeated success on the mats.
Pedro Ramalho Jiu Jitsu
Full Name: Pedro Alves Douteiro Cranfield Ramalho
Nickname: "Paquito" is a nickname attributed to Pedro when he first started training by his coach Manoel Neto. The label started as a joke, referring to Pedro as a lookalike for the female backstage dancers (called Paquitas) of a popular Kids Tv program named "O Show da Xuxa".
Lineage: Carlos Gracie > R. Gracie > Nonato Machado > Kleber Repolho > Manoel Neto > Paquito
Main Achievements:
1st Place IBJJF Madrid Open (2017)
1st Place FPJJB Portuguese National Open (2017*/2019**)
2nd Place IBJJF European Open (2020)
3rd Place UAEJJF Grand Slam – London (2019)
Main Achievements (Coloured Belts):
1st Place IBJJF World Championship (2015 purple)
1st Place UAEJJF Abu Dhabi World Pro (2015 purple)
1st Place IBJJF European Open (2016 brown, 2015 purple)
1st Place IBJJF Juvenile European Open (2011 blue)
1st Place IBJJF Spanish National Open (2016 brown)
1st Place IBJJF Madrid International Open (2016 brown)
2nd Place UAEJJF Abu Dhabi World Pro (2015* purple)
2nd Place IBJJF European Open (2017 brown)
3rd Place IBJJF European Open (2013 blue)
* Absolute
** Weight and absolute
Favorite Position/Technique: Open Guard
Weight Division: Peso Leve (76,00 kg / 168.0 lbs)
Team/Association: Focus Academy
Pedro Paquito Biography
Pedro Ramalho was born on April 22, 1994, in Porto, a coastal city in northwest Portugal where he grew up.
During his early teens, Ramalho had a few friends who practiced jiu-jitsu and regularly challenged him to get started in this martial art. Pedro, however, showed no interest in grappling and jokingly labeled it a "men hugging men activity" (as he described it in an interview to BJJ Heroes 12/2017).
Ramalho was eventually convinced to give jiu-jitsu a try, and at the age of 15 finally accepted the challenge to participate in his first BJJ class. Paquito felt a connection with the sport/martial art from very early in his learning process, and with only a couple of weeks of training, he decided to compete (against his instructor's advice), resulting in his first, first-round loss by submission.
The defeat did not cause a dent in his desire to test himself in battle again, in fact, it took Pedro a few tries before he had his hand raised: "The first time I submitted anyone in class I must've been 5 months deep into my training. In competition I lost about 5 tournaments in the first round before I won" – Paquito to Jiu-Jitsu Portugal (May 21, 2015).
With the stream of positive results Paquito became even more and more embedded in the sport's competitive scene, and from soon decided to dedicate all his spare time to training, juggling between his studies (a masters in engineering) and regular 3 training sessions per day.
Pedro Ramalho's first and only coach from white to black belt was Manoel Neto, founder of Team Focus – one of the most successful academies in Europe in terms of talent production and competition results. It was Neto who graded Paquito to black belt on June 6, 2017 – shortly after the IBJJF World Championship.
Pedro Ramalho Grappling Record
35 WINS
BY POINTS


BY ADVANTAGES




BY SUBMISSION




BY DECISION




BY PENALTIES




BY DQ



24 SUBMISSIONS WINS
#214eb8
Choke from back
42
10
#86e620
Straight ankle lock
17
4
#224aba
Anaconda choke
4
1
7 LOSSES
BY POINTS


BY ADVANTAGES




BY SUBMISSION




BY DECISION




BY PENALTIES




BY DQ



2 SUBMISSIONS LOSSES
#86e620
Choke from back
50
1
Pedro Ramalho Fight History
ID
Opponent
W/L
Method
Competition
Weight
Stage
Year
16106

Yan Cabral

L
Referee Decision
WP Pt Qualifier
77KG
RR
2018
16108

Yan Cabral

L
Pts: 4x2
WP Pt Qualifier
77KG
RR
2018
16487

Dainis Nguyen

L
Referee Decision
World Champ.
76KG
R1
2018
18899

Levi Jones

Levi Jones
L
Pts: 4x2
European Open
76KG
4F
2019
19443

Max Lindblad

Max Lindblad
L
Pts: 2x0
Grand Slam LDN
77KG
SF
2019
20611

Johnny Tama

Johnny Tama
L
Choke
World Champ.
76KG
R1
2019
23118

Tommy Langaker

Tommy Langaker
L
Choke from back
European Open
82KG
F
2020
14423

Michael Hawkins

W
Choke from back
Madrid Open
76KG
4F
2017
14424

Mathias Ribeiro

W
Pts: 2x0
Madrid Open
76KG
SF
2017
14425

Kenji Sette

W
Darce choke
Madrid Open
76KG
F
2017
14641

Pedro Mendonça

W
Armbar
PT National Open
82KG
F
2017
14642

Diego Cavalcante

W
Anaconda choke
PT National Open
ABS
SF
2017
14643

Ruben Fonseca

W
Choke from back
PT National Open
ABS
F
2017
16107

Yan Cabral

W
Pts: 2x2, Adv
WP Pt Qualifier
77KG
RR
2018
18505

Mizael Fraga

W
Choke from back
Portugal National
94KG
SF
2018
18506

Suleiname Djanguite

W
Choke from back
PT National Open
94KG
F
2018
18507

Bruno Borges

W
Choke from back
PT National Open
ABS
SF
2018
18508

S. Djanguite

W
RNC
PT National Open
ABS
F
2018
18893

Yan Lucas

Yan Lucas
W
Triangle
European Open
76KG
R1
2019
19137

Bruno B.

W
Pts: 8x0
Netherlands Pro
77KG
SF
2019
19138

Cedric Akakpovi

W
Triangle
Netherlands Pro
77KG
F
2019
19259

Cedric Akakpovi

W
Triangle
EU Continental
77KG
SF
2019
19260

Bruno Borges

W
Choke from back
EU Continental
77KG
F
2019
19437

Leonardo Lara

Leonardo Lara
W
Choke from back
Grand Slam LDN
77KG
R1
2019
19441

Diego Ramalho

Diego Ramalho
W
Pts: 6x0
Grand Slam LDN
77KG
4F
2019
19445

Martin Aedma

W
Pts: 4x2
Grand Slam LDN
77KG
RPC
2019
19447

Diego Ramalho

Diego Ramalho
W
Pts: 2x2, Adv
Grand Slam LDN
77KG
3RD
2019
21923

Juliano Rocha

W
Choke from back
Lisbon Open
76KG
SF
2019
21924

Tommi Pulkkanen

W
Points
Lisbon Open
76KG
F
2019
22004

Jonathon Maflin

W
Choke from back
UKBJJA Open
76KG
F
2019
22005

Dinu Bucalet

W
Submission
UKBJJA Open
ABS
4F
2019
22007

Leandro Lima

W
Submission
UKBJJA Open
ABS
SF
2019
22009

Hiago George

Hiago George
W
Pts: 2x0
UKBJJA Open
ABS
F
2019
22790

Bruno Lima

Bruno Lima
W
Pts: 0x0, Adv
PT National Open
88KG
F
2019
23106

Sean McDonagh

W
Toe hold
European Open
82KG
R1
2020
23114

Igor Verissimo

Igor Verissimo
W
Choke from back
European Open
82KG
4F
2020
23117

Alexandre Jesus

Alexandre Jesus
W
Pts: 2x2, Adv
European Open
82KG
SF
2020
44671

Ilez Khashagulgov

W
Straight ankle lock
World Pro
77KG
R1
2023
44677

Ricardo Rea

W
Straight ankle lock
World Pro
77KG
8F
2023
44682

Ali Monfaradi

Ali Monfaradi
W
Straight ankle lock
World Pro
77KG
4F
2023
44685

Nicolas Shiromizu

W
Straight ankle lock
World Pro
77KG
SF
2023
44686

Lucas Protasio

Lucas Protasio
W
Referee Decision
World Pro
77KG
F
2023
Pedro Ramalho Highlight