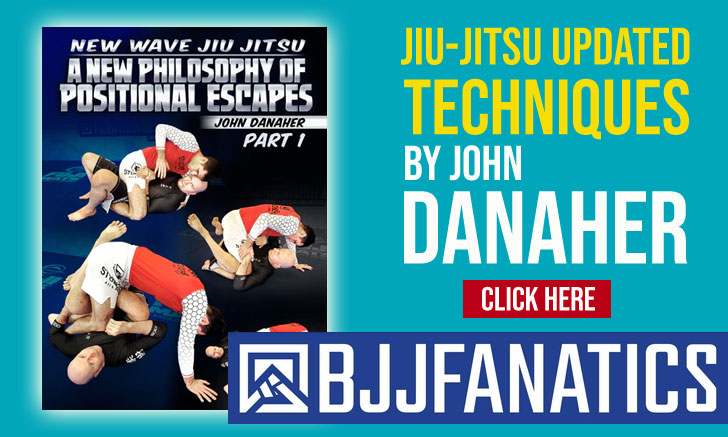 Rickson Gracie is regarded by many Brazilian jiu jitsu figures such as Ricardo Arona, Demian Maia, Paulo Filho and many others as the Greatest BJJ practitioner of all time, being also the son of Grand Master Helio Gracie – co founder of Gracie Jiu Jitsu. Through several Vale-Tudo (No Holds Barred) fights in his native Brazil and in Japan during the 1980 and 1990 decades, Rickson Gracie helped put his family's grappling trade on the map as a legitimate and well known fighting style. Rickson Gracie also became a star in the MMA community after the release of the fantastic documentary "Choke".
Rickson Gracie Jiu Jitsu
Full Name: Rickson Gracie
Nickname: "Urso"/Bear, though this is not used, Pedro Sauer (a Rickson Gracie black belt) stated on more then one occasion that Rickson's father, Helio Gracie, used to call him the bear when training due to his strength and overwhelming fighting style.
Lineage: Mitsuyo Maeda > Carlos Gracie > Helio Gracie > Rickson Gracie
Main Achievements (BJJ/ MMA/ Grappling):
Unbeaten in BJJ Competition
Unbeaten in NHB
Unbeaten in MMA 11-0
Common myth is that Rickson's record is of 400-0.That is including all competitions (BJJ, Judo, Sambo and MMA and closed doors No-Holds-Barred fights) in which he was involved. However that record can be disputed since there is at least one loss recorded in sport Sambo (by points – throw) against Ron Tripp.
Favourite Position/Technique: Mata Leao
Weight Division: Peso Medio (82kg-181lbs)
Association/Team: Gracie Jiu Jitsu
Rickson Gracie Biography
Rickson Gracie was born in November 20, 1958 in Rio de Janeiro, Brazil. Rickson is one of the 9 sons of Jiu Jitsu Grandmaster Helio Gracie (in order: Rorion, Relson, Rickson, Rolker, Royler, Royce, Rerika, Robin, Ricci), spending most of his youth on the mats. Seeing Rickson's potential from an early age, Helio prepared his son and raised him to be the next family representative in the fighting world, following his predecessors paths, people like his father, his cousin Carlson (the family representative in the 1950's and 1960's) and his other cousin Rolls (in the 1970's). Always considering himself of being a Gracie Jiu Jitsu practitioner and not a MMA fighter, he took pride on the fact that he did not cross train in other martial arts in order to compete against the best.
In 1980 Waldemar Santana, the man who had defeated Rickson's father on a historic no holds barred event, Helio and Waldermar regained contact years later and had a good relationship. One day Santana asked if the Gracie's had anyone in their class that could challenge Rei Zulu (Santana's student). Zulu was a huge fighter with incredible athletic ability and was undefeated in his NHB record. No one else wanted to fight him in Brazil and Waldemar who was also Zulu's promoter was finding it very hard to find matches for his fighter.
Rolls Gracie, the family's main figure at the time, jumped on the chance of fighting Zulu, but Helio had his own son in mind for the contest. Rickson was 18 years old at the time and weighed around 20kg less then Zulu, but he accepted his dad's decision. The fight took place in Brasilia, under Rei Zulu's home crowd and to add to the adversity, Rickson did not feel 100%. Carlos Gracie, a firm believer in spiritualism and Aura, asked Rickson not to fight as he didn't feel this was his fight to win, remaining truthful to his father Rickson did not quit. The fight was long and hard, but Rickson finished it with a Mata Leao (RNC). Rickson later said he felt dizzy the whole fight, dizziness which was attributed to the change of air in Brasilia (much dryer then the Rio de Janeiro air he was used to).
Rickson's second fight was four years later and again against Rei Zulu (Zulu King), Rickson had no quarrel with "Zulu" but after some harsh words from the man of Brasilia the fight was agreed, this time at the Maracanãzinho, a venue that held up to 40,000 seats (which filled up completely for the fight). The battle was a tremendous war and again Rickson was victorious by choke.
One of Rickson's passions since the late 1980s was Yoga, an art he learnt from his friend Orlando Cani, the predecessor of Ginástica Natural. His breathing techniques were made famous in the documentary "Choke" regarding a Japanese Martial Arts event (VT Japan) where Rickson was the main attraction.
In 1994 Rickson was invited to compete in Japan, seeing an excellent way to promote his family's legacy outside Brazil and with a good cash prize in sight, he accepted. The 8 men tournament was named "Vale Tudo Japan 1994" and Rickson Gracie was a success, submitting all of his opponents in one night. He continued making a career of fighting in Japan winning several more fights (all by submission) and keeping his record unblemished. This great victory for Rickson made some Japanese fighters feel like their country and martial arts tradition had been dishonored. Japanese pro wrestler Nobuhiko Takada was one of those fighters, who made a public challenge to Rickson. Rickson chose to ignore the challenge which only added fuel to the Japanese angst. Japanese fighter Yoji Anjo (a student of Takada) decided to travel to California (where Rickson was based) and claim the pride of his people back, bringing plenty of media apparatus with him. He knocked on Rickson Gracie Academy's door unannounced to challenge the Gracie who had to be called from his home. Rickson showed up and accepted the challenge. Though the intentions of Anjo and his entourage were to lure Rickson to fight in a Japanese promotion, the Gracie refused and said the fight was to be done there and now behind closed doors and without the media (filmed only by one of his students). As Yoji reluctantly accepted the terms, Rickson said his most famous quote:
If we fight for money, I'll stop hitting you when you ask me to. If we fight for honor, I'll stop hitting you when I feel like it.
The fight was a one sided affair and although Rickson had the chance to submit Yoji quick, he chose to make a statement of the Japanese, giving him a severe beating. The footage of the fight was kept by the Gracie family and has never been made public.
Rickson Gracie's last fight was meant to be against the man who had defeated every Gracie family member he had battled, Kasushi Sakuraba was his name but he was also known as 'The Gracie Hunter'. Rickson agreed to fight against Sakuraba but tragedy struck the Gracie clan as Rickson's own son, Rockson Gracie, passed away tragically. Rickson was devastated after this and stopped training altogether for an extended period. He never competed again, but he restarted training and teaching, especially to carry on the family tradition and make his other son, Kron a Gracie super star in the grappling world (mission accomplished).
On July 2014 Rickson showed up as the face of a new Jiu Jitsu organization, the Jiu Jitsu Global Federation (site), an organization set to restore Jiu Jitsu back to it's fighting roots and away from the sport specific aspect it has taken in recent years. Three years later (July 2017) he was awarded his red belt by that same organisation.
Please note: The grappling record displayed below is a working progress based on information taken from magazines, books and video footage of Rickson Gracie competing in the adult black belt division, and is not his complete grappling record.
Rickson Gracie Grappling Record
10 WINS
BY POINTS


BY ADVANTAGES




BY SUBMISSION




BY DECISION




BY PENALTIES




BY DQ



10 SUBMISSIONS WINS
#5AD3D1
Bread cutter
10
1
#d1212a
Mounted X choke
10
1
0 LOSSES
BY POINTS


BY ADVANTAGES




BY SUBMISSION




BY DECISION




BY PENALTIES




BY DQ



0 SUBMISSION LOSSES
Rickson Gracie Fight History
ID
Opponent
W/L
Method
Competition
Weight
Stage
Year
25

Sergio Penha

Sergio Penha
W
Armbar
AABB
86KG
NA
1981
26

Sergio Penha

Sergio Penha
W
Choke
AABB
ABS
SF
1981
33

Otavio Peixotinho

Otavio Peixotinho
W
Armbar
LINJJI
ABS
F
1984
36

Unknown

W
Armbar
Copa Company
86KG
F
1984
41

Unknown

W
Choke
Vansport Cup
86KG
F
1985
44

Unknown

W
Bread cutter
Lightning Bolt
ABS
NA
1986
45

Unknown

W
Mounted X choke
Lightning Bolt
ABS
NA
1986
46

Rigan Machado

Rigan Machado
W
Exhaustion
III Copa Company
ABS
F
1986
50

Murilo Sa

W
Armbar
Copa Cantao
NA
NA
1987
65

Rigan Machado

Rigan Machado
W
Choke
NA
ABS
SPF
1995
Rickson Gracie vs Peixotinho

Rickson Gracie vs Rigan Machado

Rickson v Zulu 2nd Fight