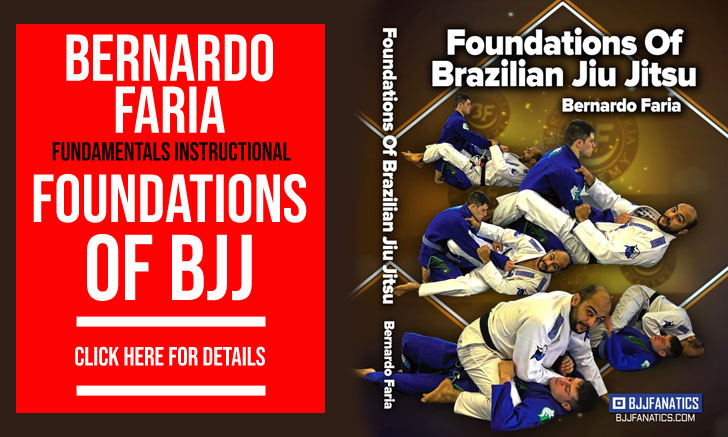 Rodrigo Cabral, commonly known as "Brucutu" is a Brazilian jiu jitsu black belt under Leonardo Vieira, who was regarded in the mid 2000's as one of the most promising students of Vieira. With a competitive career plagued with injuries, Cabral still conquered important medals such as Brazilian National Championships gold and a silver medal at the Master World Championships.
Rodrigo Cabral Jiu Jitsu
Full Name: Rodrigo de Oliveira Cabral
Nickname: "Brucutu" is the name of a character in a famous cartoon in Brazil. The name was given by Leonardo Vieira, Rodrigo's former coach due to Rodrigo's resemblance with the character.
Lineage: M, Maeda > Carlos Gracie > Helio Gracie > Rolls Gracie > R. Cavalcanti > L. Vieira >Rodrigo Cabral
Main Achievements:
Brazilian National Champion (2011)
Rio State Champion (2008)
Phoenix Open Champion (2012 weight & absolute)
Dallas Open (2012)
Sao Paulo Open Champion (2001 FESP)
Submission Fighter 1st place (2nd phase – FESP)
UK Grappling Challenge Champion (2007)
Summer Fight Champion (2004)
Na Guarda Cup Champion (2003)
Cup Cyclone Champion (1998)
Cup Bad Boy Ryder (1999, 2000)
London Open Champion (2005)
World Jiu-Jitsu Championship – Master and Seniors, 2nd Place (2012)
Bitteti Cup Champion (2005)
Brazilian National Cup Bronze Medallist (CBJJO)
Weight Division:
Meio Pesado (88kg/194lbs)
Pesado (94kg/207lbs)
Super Pesado (100kg/221lbs)
Team/Association: Drysdale BJJ (formerly with Alliance, Gracie Humaita, Brasa and Checkmat)
Rodrigo "Brucutu" Cabral Biography
Rodrigo Cabral was born on the 7th of July, 1981 in Rio de Janeiro, Brazil. He started practicing Jiu Jitsu with Gracie Humaita's Fredson Alves. Shortly after he received his blue belt (1999) Rodrigo had to stop training Jiu Jitsu for personal reasons, he returned to practice in 2000 with another Humaita black belt, Marcos Norat with whom he received his purple belt. He also spent time training with Rocian Gracie, graduating as a brown belt by him.
Rodrigo moved away from the Gracie Humaita camp as he moved to Sao Paulo. There he met and befriended Leo Vieira, becoming his student. He came to London to study English in the early 2000's, training with the Alliance team there. He returned to Brazil for a short period, receiving his black belt from Ricardo Vieira's hands (though the belt had been endorsed by Leo Vieira who was Brucutu's coach). He then returned to London, England and started coaching Jiu Jitsu at London Fight Factory, it was also in the United Kingdom that Rodrigo picked up on boxing, focusing a lot of his time on the striking art.
Spending a few years in England, he made his return to Rio de Janeiro and started training at Alexandre Paiva's Alliance gym, breaking the bond with Checkmat. As he arrived back in his home country, Rodrigo had repeated injuries on both his shoulders from training accidents. He spent a long time recovering and had to go through two surgeries.
Though the future looked grim for Rodrigo's competitive career, on his very first tournament since his recovery, Cabral managed to win one of the most important trophies in his career, the Brazilian Nationals – May 2011.
Rodrigo Cabral vs Sergio Moraes

Rodrigo Cabral Rio Open 2008

Rodrigo Cabral Phoenix Open 2012

Rodrigo Cabral UK Nationals Highlight