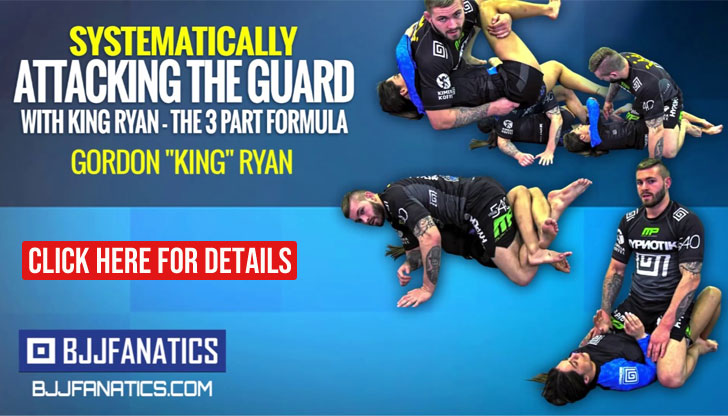 Fabio Prado, also known as 'Pateta' (Goofy) is a Brazilian Jiu Jitsu black belt under Marcelo Clemente from the famous Gracie Ilha academy in Rio de Janeiro. Prado moved to the United States after receiving his black belt and established himself as one of the main grappling coaches in the country, having worked with several professional athletes, namely MMA superstar Urijah Faber and Joseph Benavidez at team Alpha Male in Sacramento.
Fabio Prado Jiu Jitsu
Nickname: "Pateta" means Goofy, the Disney character. It is unclear how he got the nickname.
Lineage: Mitsuyo Maeda > Carlos Gracie > Helio Gracie > Royler Gracie > Marcelo Clemente > Fabio Prado
Main Achievements:
World Nogi Champion (2009 master)
Brazilian National Teams 2nd Place (1998 blue)
World Bronze Medallist (1999 purple)
Brazilian National Bronze Medallist (1998 blue)
Weight Division: Peso Pesado (94kg/207lbs)
Favourite Technique/Position: Deep Half Guard
Team/Association: Alpha Male/Fabio Prado JJ (Formerly with Carlson Gracie & Gracie Ilha)
Fabio Prado Biography
Fabio Prado was born and raised in Rio de Janeiro, Brazil. He stated practicing Jiu Jitsu when he was 14 years old after a friend of his (Paulão) invited him to come and train at the Carlson Gracie academy in Copacabana – South area of Rio de Janeiro. He stayed at the academy earning his blue and purple belt there, after which he decided to move to the Gracie academy at the Ilha do Governador (Gracie Ilha) an affiliate of Gracie Humaitá where his childhood friend Daniel Moraes trained.
He trained there under Royler Gracie's black belt, Marcelo Clemente earning his brown and black belt by the Gracie instructor. In 2007 "Pateta" decided to try his luck in the United States, travelling through California and Hawaii coaching and fighting, before settling in Sacramento after he received an invitation to coach MMA's rising star Urijah Faber.
Fabio Prado vs Fernando Marques (2005 – CBJJO)