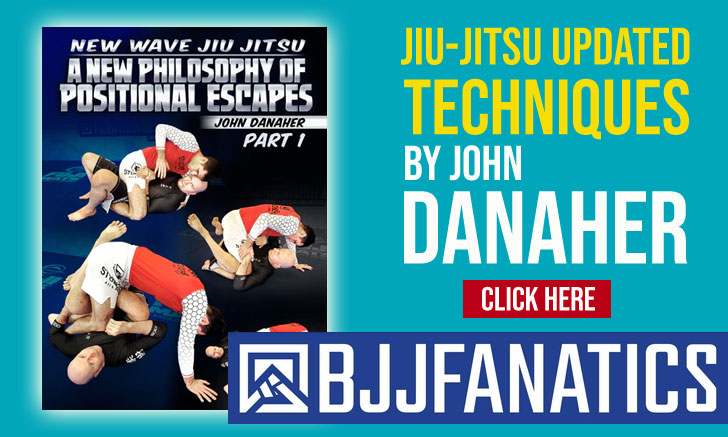 Felipe Silva, commonly known as "Bocão" is a Brazilian jiu jitsu black belt under Rogério Poggio and Pitoco Jordan, being known as one of the most active competitors of the Infight Jiu Jitsu Academy throughout the 2000's & 2010 decade. Bocão also became one of the main coaches of the team, later joining the United Arab Emirates school system as a grappling coach.
Felipe Silva's Jiu Jitsu
Full Name: Luiz Felipe da Silva
Nickname: Bocão which means "big mouth" – as in a size attribute not the adjective for indiscretion. A nickname Felipe has carried since primary school.
Lineage: M. Maeda > Carlos Gracie > Helio G. > Rickson G. > Renam Pitangui > Pitoco (> R. Poggio) > Felipe Silva
Main Achievements:
Sao Paulo State Champion (1999)
Rio de Janeiro State Champion (2001, 2010)
Brazilian National Cup Champion – CBJJO (2010)
Brazilian National No-Gi Championship Runner-up (2010 Master)
Abu Dhabi World Pro Championship Runner-up (2015 Master)
AlfaBarra Cup Runner-up (2002)
World Cup 3rd Place – CBJJO (2010)
Masters International Championship 3rd Place (2010)
Favorite Position/Technique: Lumberjack Sweep from Closed Guard
Weight Division: Peso Leve (76kg/167lbs)
Team/Association: Infight
Felipe Bocão Biography
Felipe da Silva was born on the 22nd of September, 1977 in Rio de Janeiro – Brazil, growing up in the famous "Barra da Tijuca" burg, where his father worked as a janitor.
At the age of 11 Felipe joined Totila Pitoco's gym, named "Espaço Vital" an academy that spawned many other important jiu jitsu figures such as Mauricio "Tinguinha" and Vinicius "Draculino".
Bocão grew up in a time when Barra started developing as one of the main jiu jitsu hives. Although his family's dire economic situation should have stopped Felipe's grappling career short, he benefited from a training scholarship from the AlfaBarra members club, a space where he trained regularly from white to black belt.
At AlfaBarra Felipe met Rogério Poggio, who saw a great potential in Bocão and invited him to be an assistant coach in the kids program. Bocão was a blue belt then (1997).
Training hard and competing for the Infight academy since its inception, Felipe Bocão earned his black belt from coaches Totila "Pitoco" Jordan and Rogério Poggio on December 2002.
In 2015 Felipe Bocão Silva was invited to move to Abu Dhabi and teach jiu jitsu at a Military School in the UAE.
Felipe Silva Highlights